Head to Shinjuku Station to try popping 100,000 Slime bubbles.
No, it's not what it sounds. Slime is the mascot character in the PlayStation game Dragon Quest and this is a promotional stunt by Sony and Square Enix to advertise the release of Dragon Quest Heroes on February 26th.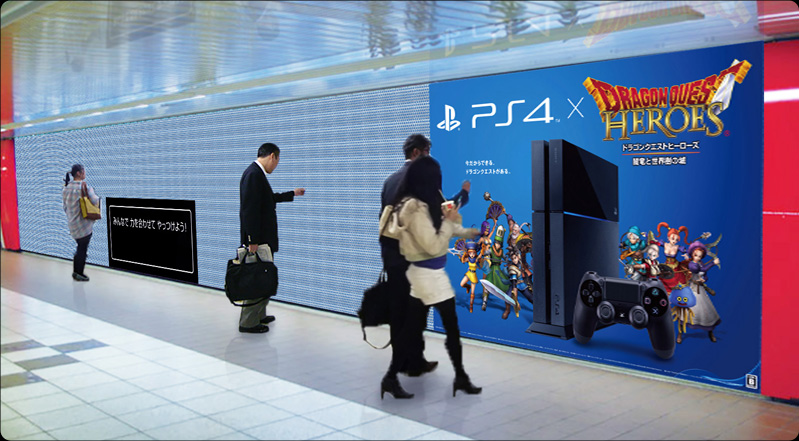 For one week only, Shinjuku train commuters can have fun popping Slime-decorated air bubbles along the wall of a promenade in the subway station. Gamers will notice the music playing in the station passageway is also taken from the first nine Dragon Quest games. "Defeat" all the bubbles and there will be online wallpaper giveaways.
The "100,000 Slimes Battle in Shinjuku" bubble wrap poster covers a long wall in the Marunouchi Line Tokyo Metro section of Tokyo's busiest station. To get there, head to Exit A9 at Shinjuku Station's East Exit, near the Alta underground entrance.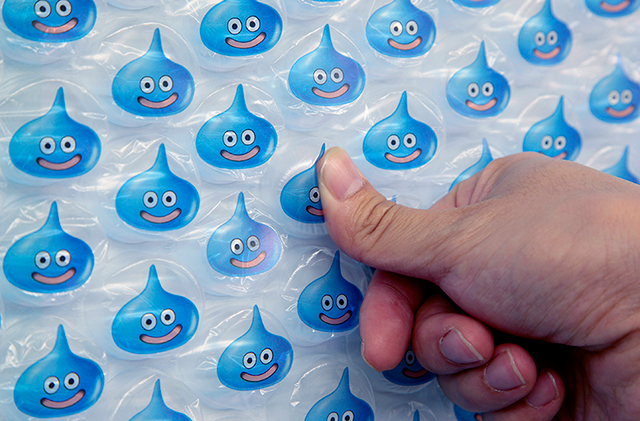 Check out the official website to see how many Slimes have been popped so far. Imagine having the fun job of having to do the counting!
The installation will be there from February 23rd until March 1st, from 10:00-21:00. Will all the Slimes be "defeated"? Given the popularity of the game in Japan, we suspect yes.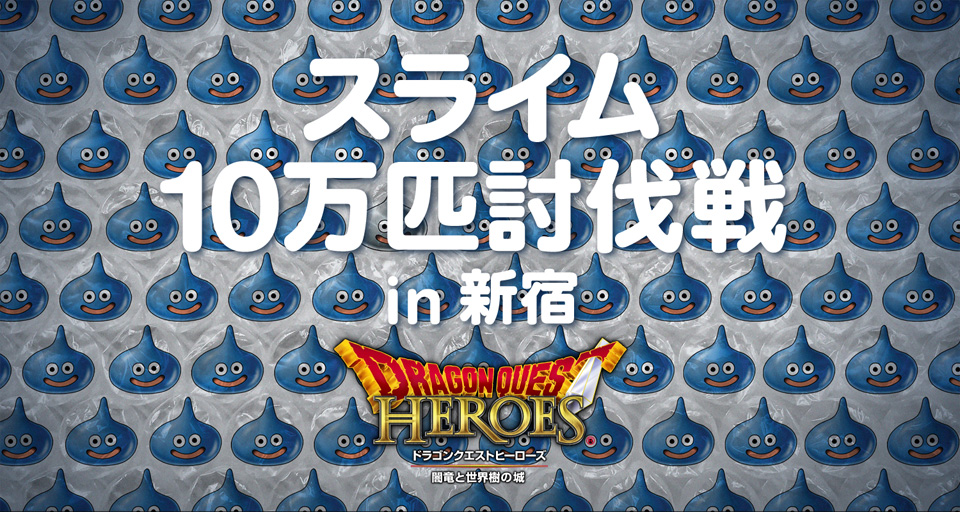 Plus, Sony have been clever here since this promo appeals to everyone. It doesn't matter if you're not a Dragon Quest fan. Who doesn't love popping bubble wrap?! In fact, in Japan this is so addictive they even once made an "infinite bubble wrap" toy!
The space on the long concourse between the main East and West Exits of Shinjuku Station is also frequently the location for large wall advertising stunts, including free manga samples. Another similar passageway in Omotesando Station was used to give out free cosmetic samples.
However, these stunts haven't been without controversy. A big poster of Arashi boy band attracted such crowds of fanatical fans that it prevented ordinary passengers from using the Shinjuku concourse.
Will Slime's bubble wrap generate the same level of frenzy?