Just under a year ago, Shinjuku Station was taken over by 100,000 "pop-able" bubbles as a promo for the PlayStation game Dragon Quest.
Once again Dragon Quest will be hijacking the same underground concourse at Shinjuku Station, this time to promote the new game Dragon Quest Builders game.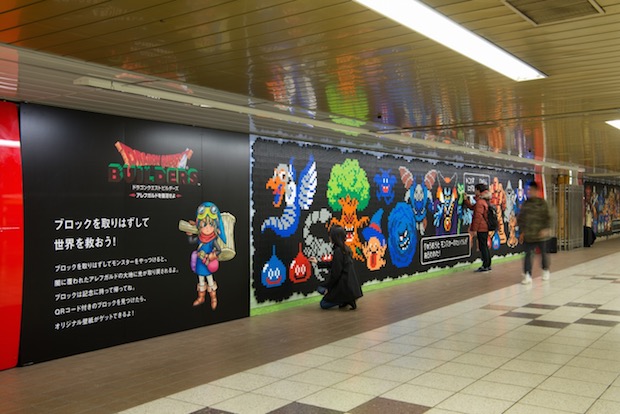 Appropriately for the latest game in franchise, this time it's not "Slime" character bubbles but building blocks.
There will be 180,000 mini blocks on the 80-meter wall in Shinjuku Station Metro Promenade (between the Marunouchi Line and Alta), forming a colorful, interactive Dragon Quest mural. Passersby can remove the blocks and take them away with them.
As the days of the campaign go by, the 3D block mural will gradually disappear more and more, bringing the poster underneath into view.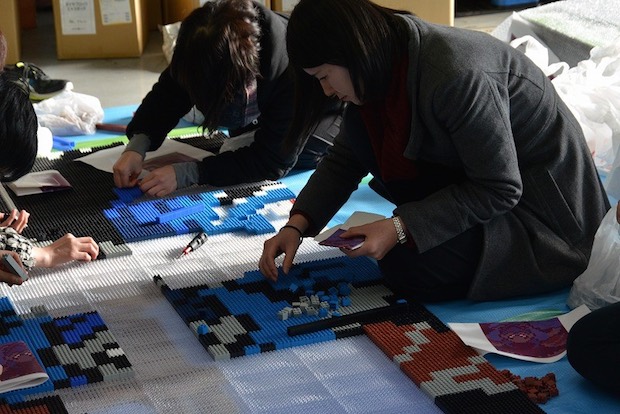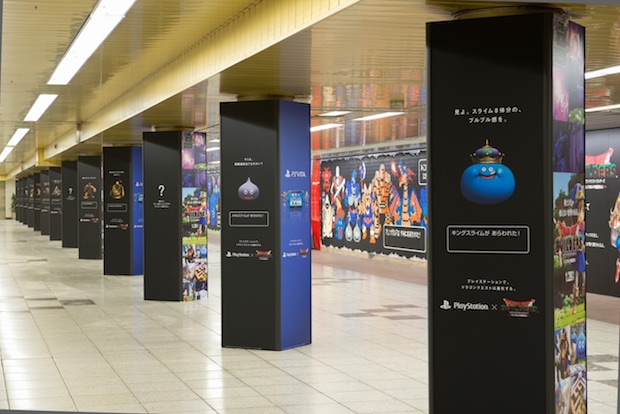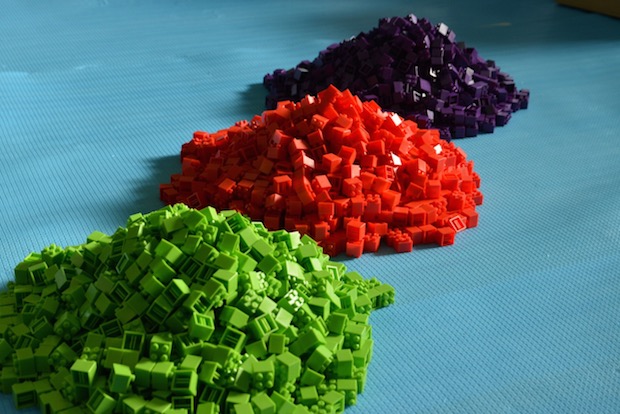 A random 300 of the blocks feature a QR code that will allow you to download special campaign wallpaper graphics. (QR codes remain popular tools in Japanese marketing.)
The "Shinjuku Jack" wall started on January 25th and lasts until January 31st, though the blocks can only be removed until 17:00 on January 28th (the day the game is released in Japan).
They upped the numbers this time because frenzied fans popped all the 100,000 Slime bubbles within one day in last year's campaign. How long will the blocks last for the new promo wall?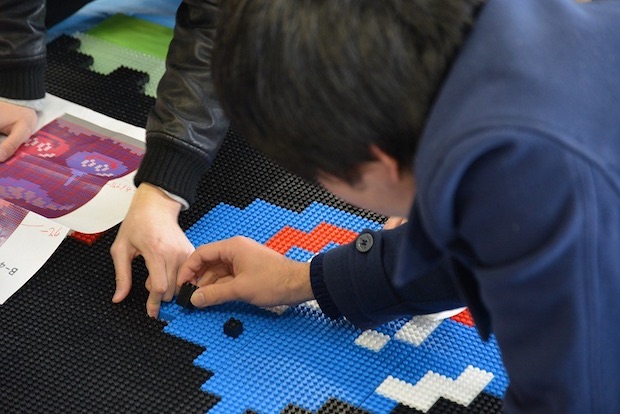 If you're wondering what the materials are for the blocks or assume they must be Lego, apparently they are Nanoblocks.
We've seen a surge in these kinds of cleverly interactive physical pop-up campaigns in Tokyo. Last year, Parco hosted a Google Music "sound billboard".