Following the bubble-wrap-popping and building-block-removing promos for Dragon Quest, the latest interactive use of Shinjuku Station for a marketing campaign is the new PlayStation 4 game of "Attack on Titan".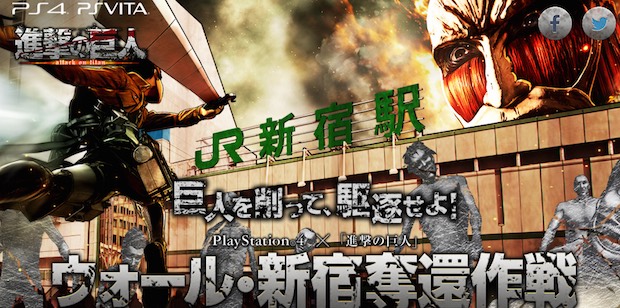 The hit anime and live-action movie is about to be released as a video game. To promote it, Sony Computer Entertainment have put up a huge 12-meter poster inside Shinjuku Station featuring 50 of the eponymous titans. It's located on the wall of the main concourse inside JR Shinjuku Station between the east and west gates.

This mural has been on display since February 15th but come February 18th, the real fun begins. Regular people are invited to take a coin and scratch away at the titans on the poster — in other ways, to vandalize the advertising!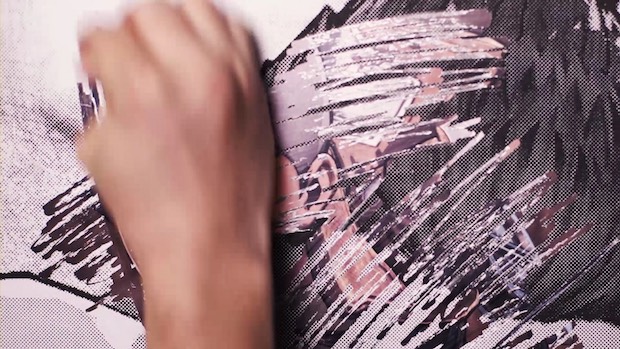 This alone is fun enough and allows the humans to get their revenge on the normally massive titans in the series that prey on us. But hidden underneath the titans are QR codes that can take you to a site to download free franchise wallpaper for your phone (yes, QR codes are still commonly used in Japan for marketing).
Be there are 10am on February 18th to begin the titan-scratching frenzy. Given the popularity of these kinds of interactive poster ads in Tokyo now, we don't anticipate the mural lasting long!
And if by the time you arrive, all the titans have been scratched to oblivion, try wearing an Attack on Titan face pack instead