It's sold 40 million comic books and counting. The live-action film adaptation is coming to a big screen near you soon. And now you can design your own Attack on Titan character and have it eat people. The "Titan Montage" app lets you mutate a face to create an original titan, and then places it into scenes from the anime so you can see your monster run amok trying to devour victims.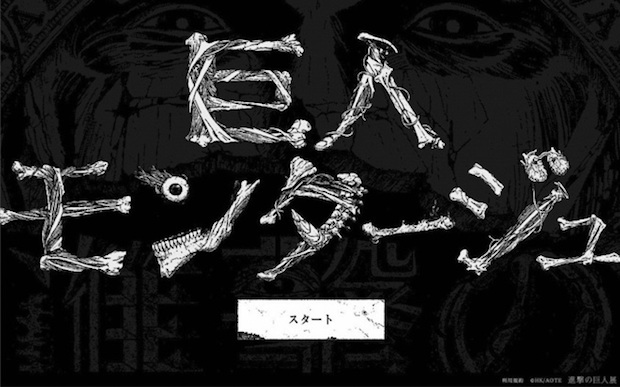 The app has been launched as a promo for an Attack on Titan exhibition about to kick off in Ueno in Tokyo. You can go to the special website and design a portrait in the distinctive Attack on Titan style, customizing all the parts of the face from the teeth to the hair, eyebrows, nose, mouth and facial structure.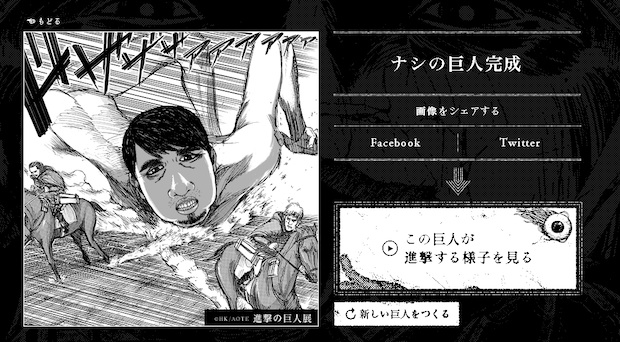 Your titan character is then inserted into the world of the manga. Your creation is first placed into an Attack on Titan pose against a randomly selected background image from the comic and anime series. Needless to say the titan is not looking to make friends with the smaller humans. There is also an option to have the site generate an anime scene with your titan racing around the landscape looking for people to gobble up.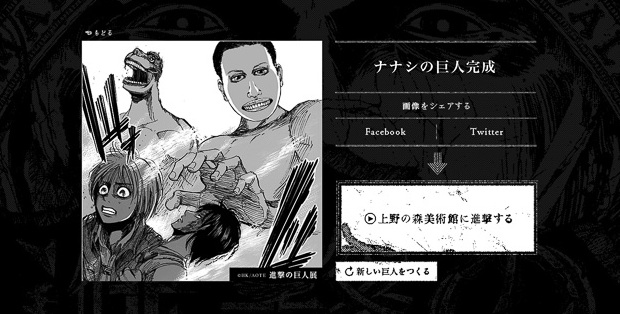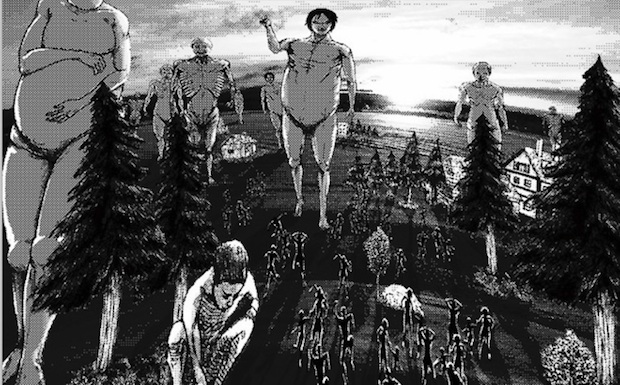 This is then dispatched into the digital nether of Facebook and Twitter, populating Japanese social media with caricature crowd-sourced titans!