The first posters for the upcoming live-action adaptation of Attack on Titan (Shingeki no Kyojin) have been released, showing the cast in costume as their respective characters.
Regardless of your taste in manga or anime, the posters are pretty awesome just in terms of graphic design.
It also gives fans of the Hajime Isayama series a chance to see how the cast of the upcoming big screen version measure up to the characters as depicted in their previous animated or comic-book incarnations. Oh, and the weaponry and hardware also get a very strong emphasis.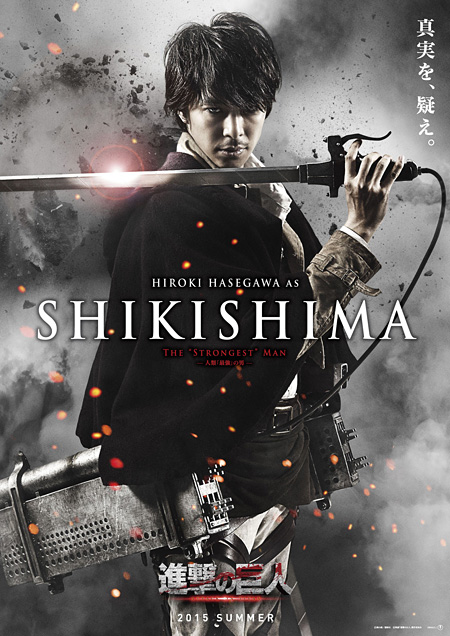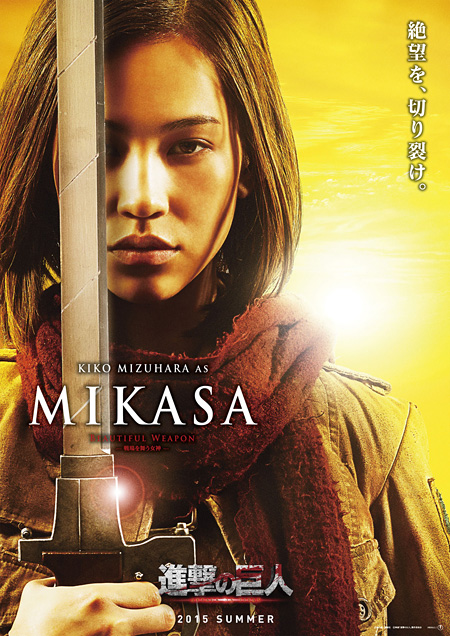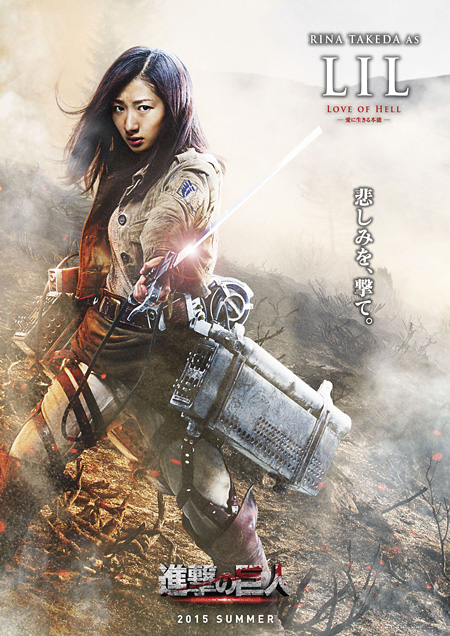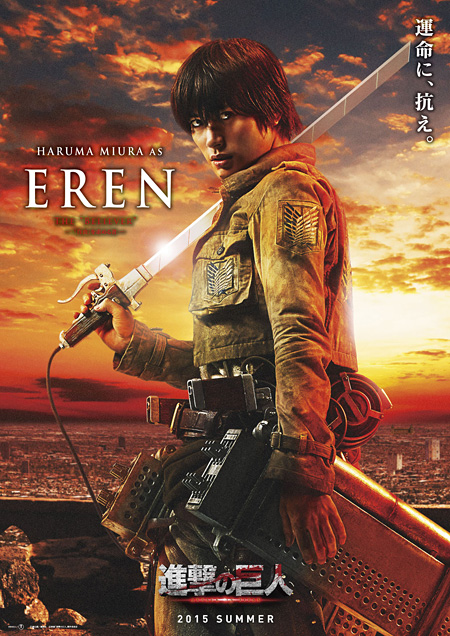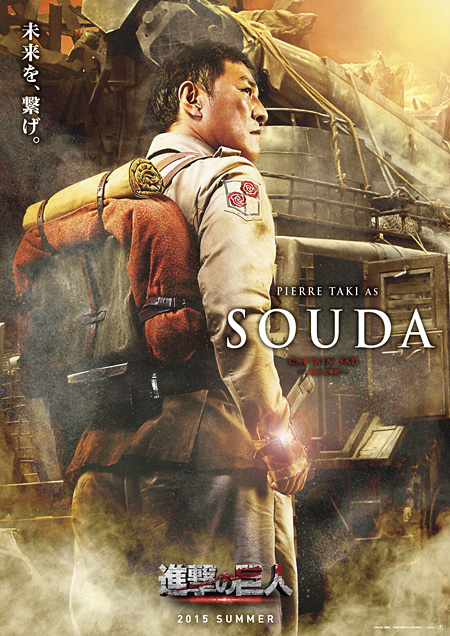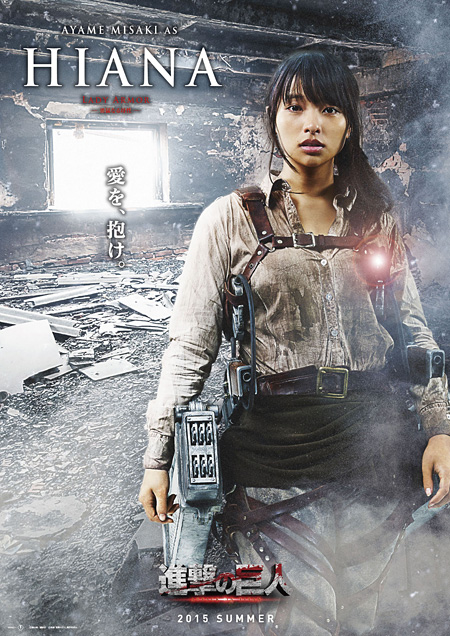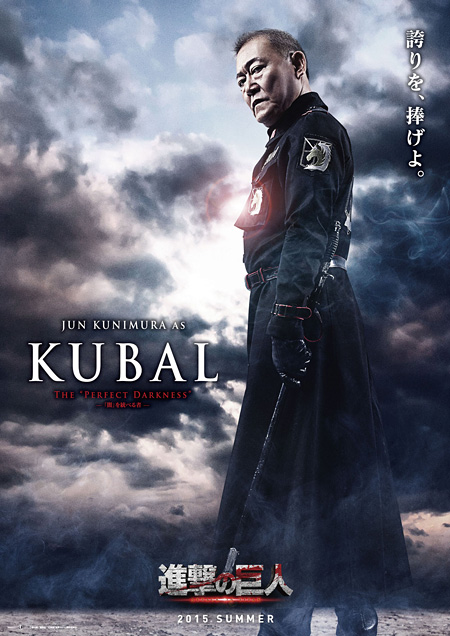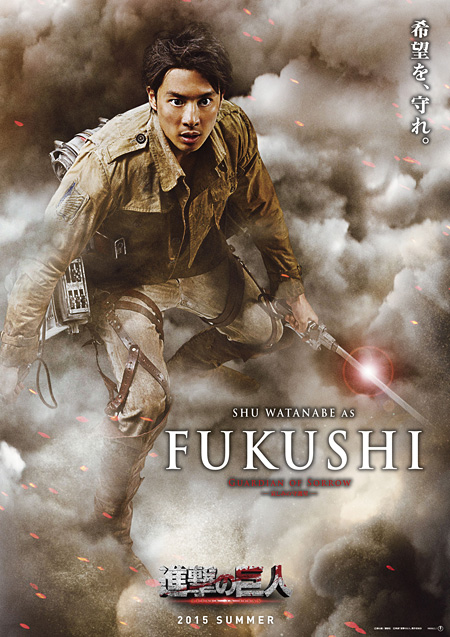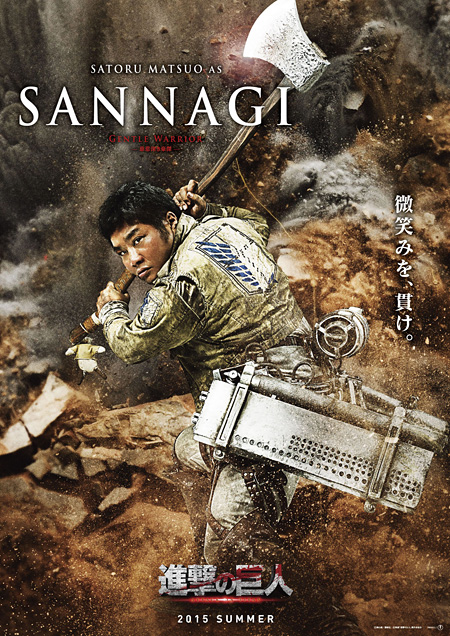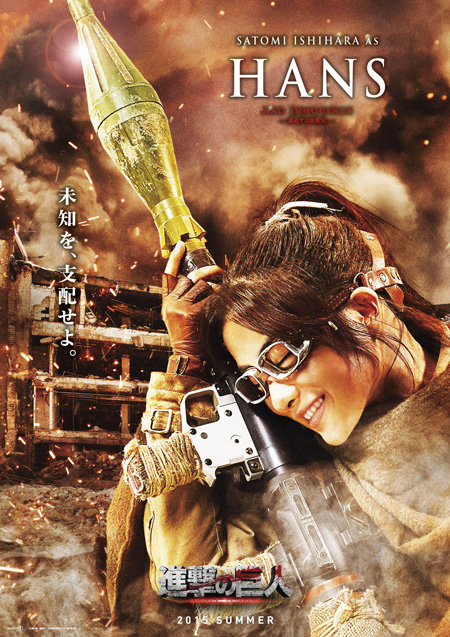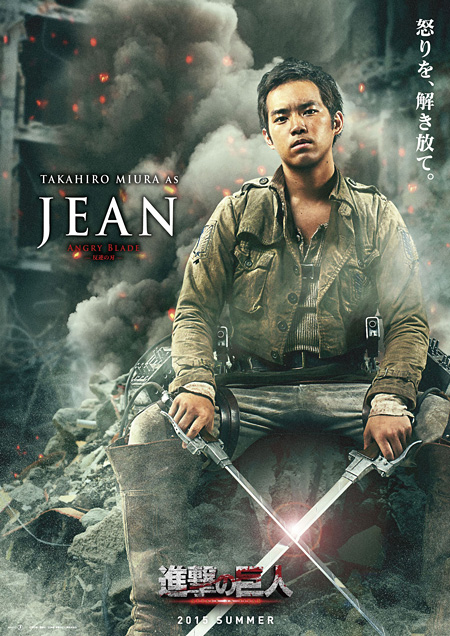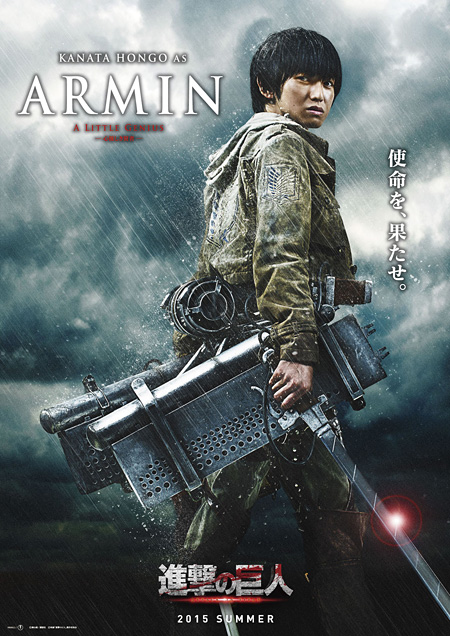 The all-star cast includes Hiroki Hasegawa, Haruma Miura, model Kiko Mizuhara, idols Nanami Sakuraba and Ayame Misaki, Jun Kunimura, and Satomi Ishihara.
Kotaku did a nice comparison of the anime, manga and film versions of each main character.
Attack on Titan has become a commercial phenomenon in recent years and this major film adaptation is the icing on the cake. Filming on location at Gunkanjima, it will be released in Japan in summer 2015.
If you can't wait, you can always stage your own mini Attack on Titan battle scenes on your desk with the Tsumikore EVO! Attack on Titan Mania.