Barack Obama will visit Hiroshima in May, it was officially confirmed by the White House.
This will make Obama the first sitting president to visit the city where the first nuclear weapon was used. Since then Hiroshima, along with Nagasaki, has led efforts for nuclear disarmament and has long asked the president to visit the city to see the destruction for himself in the Peace Memorial Park.
However, Obama will not go to Hiroshima on May 27th to make an apology for the Allies' use of the atom bomb per se.
"The President will make an historic visit to Hiroshima with Prime Minister [Shinzo] Abe to highlight his continued commitment to pursuing peace and security in a world without nuclear weapons," said a statement.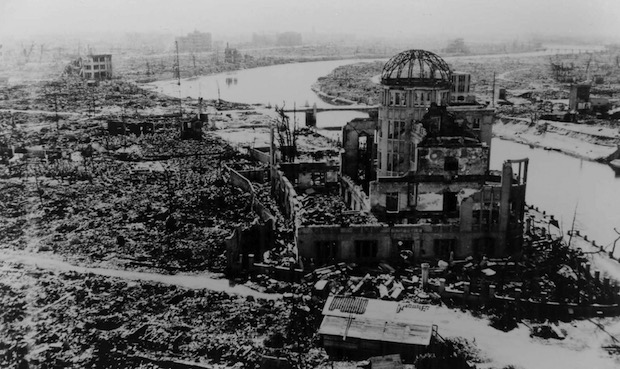 Hiroshima has previously been visited on an official capacity by Secretary of State John Kerry and Ambassador Caroline Kennedy, as well as by former president Jimmy Carter after he had retired.
President Obama will also be in Japan to attend the G7 summit in Japan's Ise-Shima peninsula. He will visit Hiroshima after the conclusion of the summit and also travel to Vietnam in May.
Obama received the Nobel Peace Prize in 2009 in part for his commitment to nuclear disarmament. "The Committee has attached special importance to Obama's vision of and work for a world without nuclear weapons," the official Prize announcement said.
"As the only nuclear power to have used a nuclear weapon, the United States has a moral responsibility to act," he told an audience in Prague on April 2009. "So today, I state clearly and with conviction America's commitment to seek the peace and security of a world without nuclear weapons."
However, the warhead stockpile has little changed during his presidency and in fact the Obama's administration has actually launched a costly upgrade of the country's entire nuclear triad.
That being said, he has striven to defuse nuclear tension with other nations, especially Iran, and we can only speculate on the progress in disarming that could have been made if the situation with Russia had not worsened so much or if there hadn't been such staunch Republican opposition.