Japanese fashion brand Trove has created a series of what it calls Wa-Robe items ("wa" meaning Japanese).
The most exciting of these are three Star Wars Hanten, coming in designs featuring Master Yoda or the poster for the original 1977 Star Wars, now known as Episode IV: A New Hope.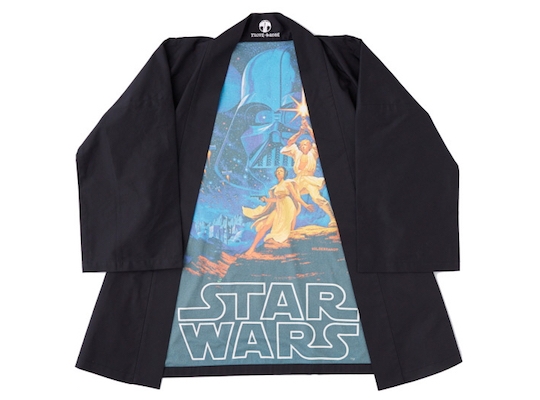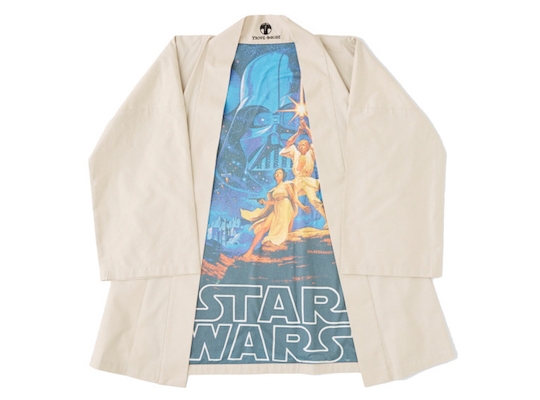 A hanten is a type of short and light Japanese overcoat.
Here the Star Wars design is on the inside, while the film series' iconic logo is on the back of the collar.
It seems particularly apt that a traditional item of Japanese clothing has married with Star Wars in this way, given how George Lucas raided from Japanese history and cinema for the sources of inspiration for his fictional galaxy.
The Yoda hanten is very nicely done, merging an image of the vertically challenged Jedi Master with a background and motifs that seem to have come from a folding screen painting.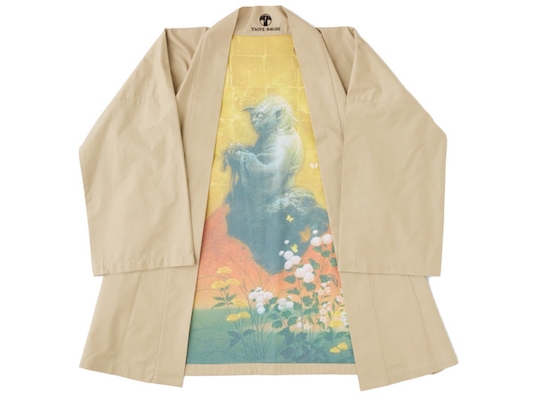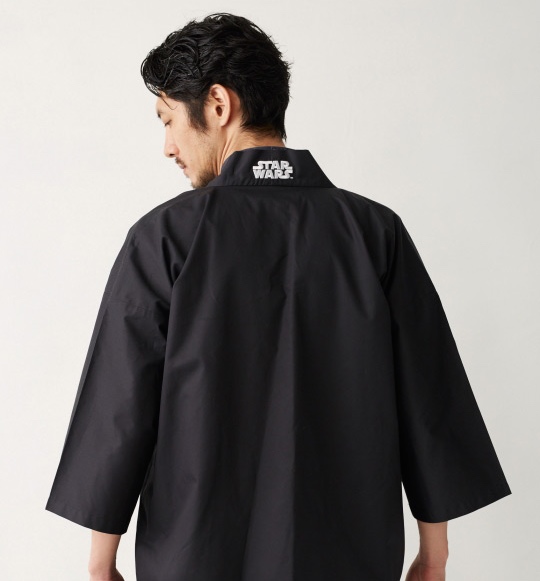 This is another great example of the kind of sophisticated way Star Wars merchandise is localized in Japan. Other examples include awesome die-cast figures, an interactive Bluetooth-enabled snow globe, and the best-selling Space Opera Dancing Music Figures.