A major trend in Japan recently is how local beer brands are trying to reverse their falling sales as the population declines and younger consumers turn away from traditional beers.
After years of product development suicide where they foolishly put all their efforts into producing ever-cheaper beers that could circumvent the beer tax laws and be priced at post-Bubble-friendly levels, the results — daisan beer, happoushu, non-alcoholic beer — are so bad that they have damaged the reputation of the breweries for a generation.
Now they are trying to make a comeback with another approach entirely, attracting younger people to drink beer as an attractive summer beverage. And so we have seen seasonal "super cold" beer bars and beer gardens opening in Tokyo in the last four years, as well as special "extra cold" beer servers being installed at limited numbers of restaurants and beers.
Yes, foam and cold temperatures make for a perfect thirst-quenching summer drink! This has now combined with the trend for toy makers, especially Takara Tomy, to produce food toys for kids and the family to enjoy making stuff at home.
Here are some of the best results: great home drink makers that serve up ideal beverages to cool you down this summer!
Frozen Beer Slushie Maker by Kirin Ichiban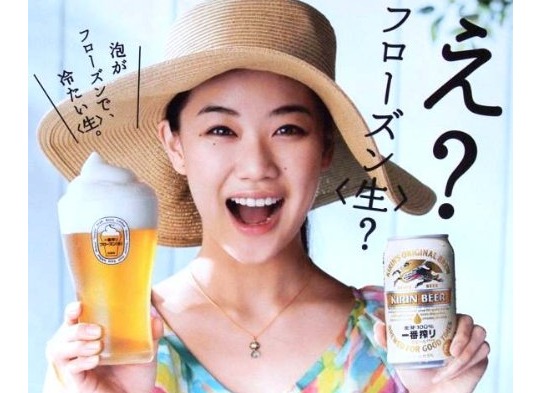 Originally created as a free promo giveaway to advertise Kirin's summer beer gardens where you could get these "beer slushies", the Takara Tomy co-produced tool was so popular it then became its own product. A beer slushie? You haven't lived till you've tried it!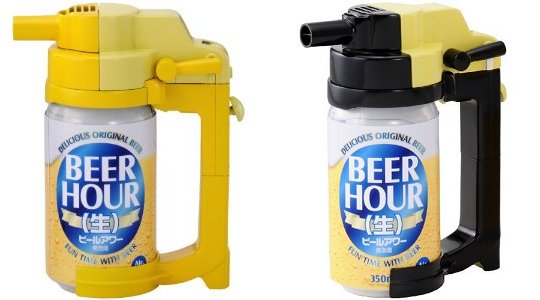 This is the original in the Takara Tomy ARTS series of beer servers that can fit a standard can and then also give you the foamy head that a freshly-poured sud will have in a Japanese bar. Although not common overseas, the creamy cap will actually prove very refreshing in the dog days.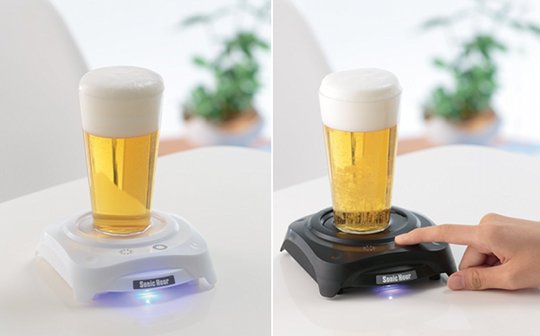 There is now the Sonic Hour Beer Head Froth Maker and the Beer Hour Cold, with an extra ice pack that keeps your beer can chilled.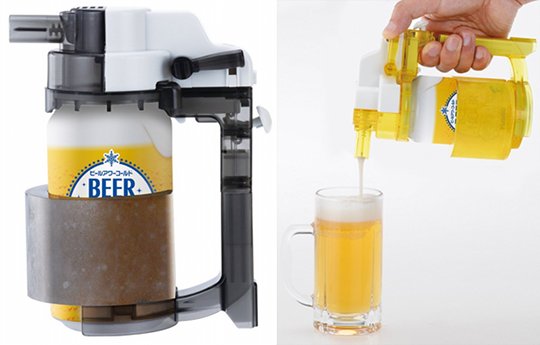 And for that real freshly-pumped-draft-beer sensation, get out the Beer Jug Jokki Hour Foam Maker. Just push down on the switch to create the cooling foam bubbles in your glass.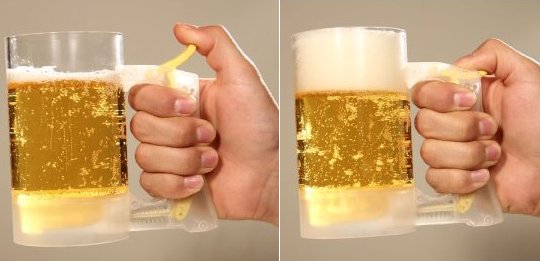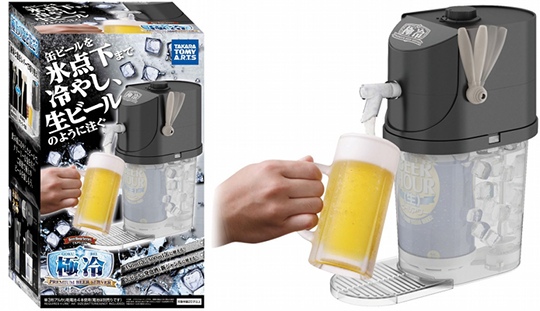 This is the latest in the Beer Hour series, a beer server that can also give you the foamy head AND serve up super cold beers. A great addition to any summer picnic.
This special ice shape maker means you can toast with Japan's most famous mountain in your glass.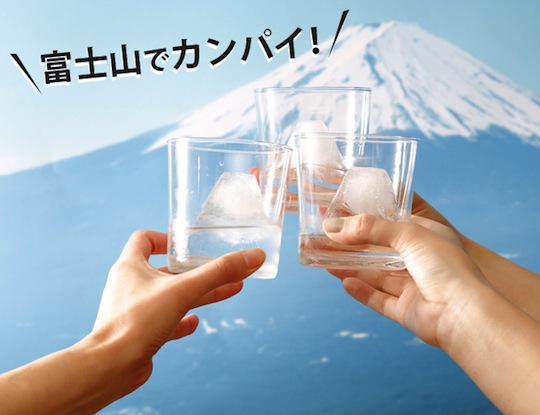 Tumeta Oicino Frozen Smoothie Maker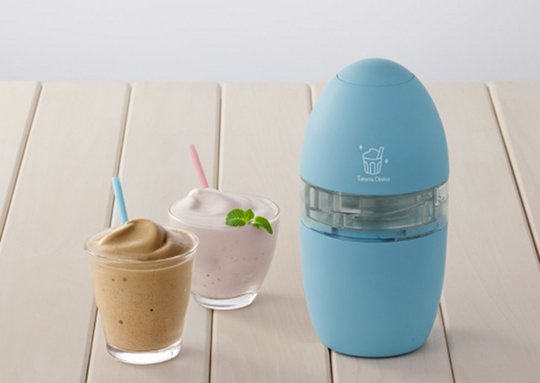 It resembles a cocktail shaker but it's actually a chilled smoothie-style drink maker. The maker, Takara Tomy ARTS (of course), promise that the type of drink the Tumeta Oicino creates is a completely new kind of beverage, a sort of ice cream crossed with a frozen smoothie.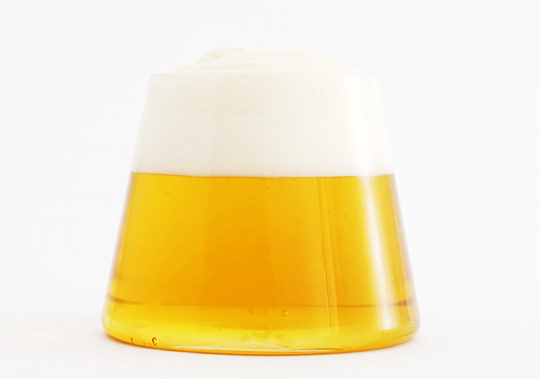 Not necessarily a summer drink but this still looks cool. The Fujiyama Glass will turn your glass into a beer-colored Mt Fuji. Just correctly pour in your beer with a foamy head (use the Beer Hour for best results!).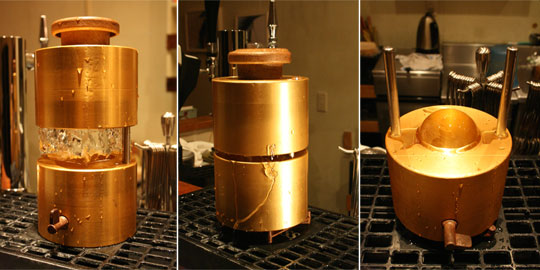 And when all else fails, get out the now classic Ice Ball Mold and create perfect ice spheres which not only look awesome, but they melt slowly and keep your drink cooler for longer.