On Monday, Japan was hit by an earthquake: the most eligible man in the country announced he was finally no longer a bachelor.
Actor and singer Masaharu Fukuyama (46) wed actress Kazue Fukiishi (33), after several years as a quasi-secret couple. They registered their marriage on Monday, on Fukiishi's birthday.
The announcement has led to a flurry of celebrity responses, since everyone in the entertainment industry is expected to give some fluffy remark about what a lovely couple Fukuyama and Fukiishi make.
Appearing on a Fuji TV show, Chief Cabinet Secretary Yoshihide Suga chose to respond rather differently.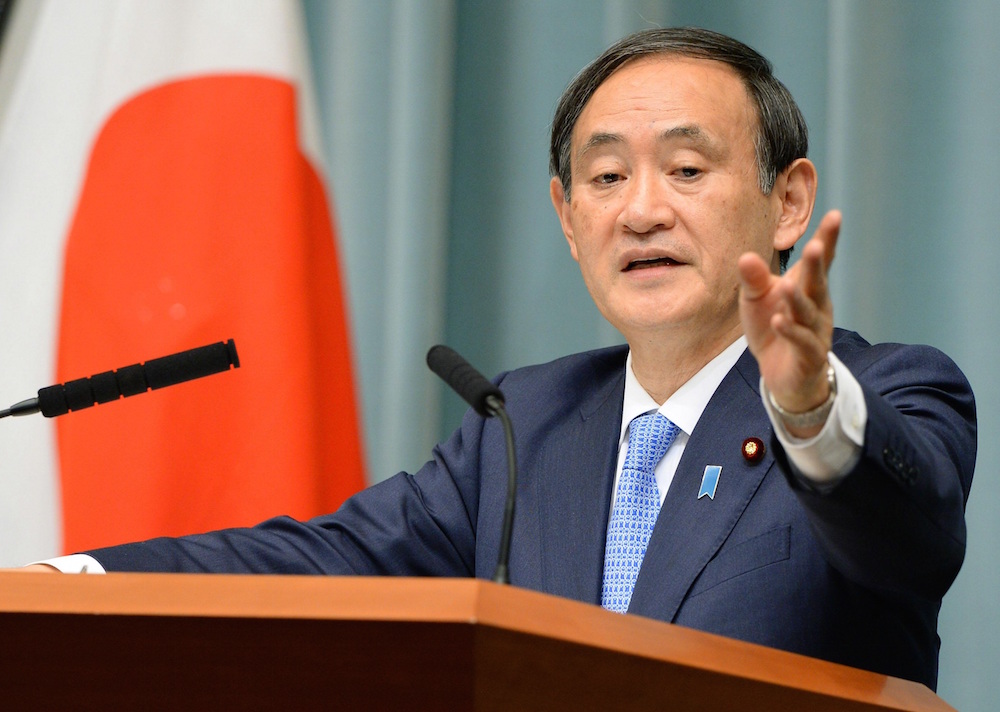 He said: "I hope this marriage inspires mothers to want to give birth to children together [with Fukiishi], so that they contribute to the state. Please have lots of children."
The implication is that Fukiishi must have lots of kids now that she is married and that the women of Japan have a duty to follow her example.
Suga is a well ultra-conservative figure and his party, the ruling LDP, has been much criticized for its failure to encourage women to have children in ways beyond the obvious. One of the most chronic causes of Japan's falling birth rate is that women find it hard to return to work after giving birth and so are often forced to choose between a career and a family. There is also a shortage of facilities in Tokyo and elsewhere, such as kindergartens and day care, plus education costs in Japan are fairly high (even attending a public school costs money).
Suga has since denied saying having children was women's duty at a subsequent press conference.
Being almost exclusively male and beyond retirement age, politicians in Japan are prone to making gaffes about women.
Previously highlights include Hakuo Yanagisawa, who, when he was Minister of Health, Labour and Welfare, described women as "birth-giving machines" and "baby making devices" in those enlightened days of 2007. Meanwhile, Finance Minister Taro Aso gave a speech in 2014 in which he said that people who don't have children are "problematic".
Yoshiro Mori, who is currently in charge of the Tokyo Olympics, also once suggested that childless women should be denied welfare payments in old age. This was during his rather notorious tenure as prime minister.
In the Tokyo Metropolitan Assembly in 2014, Ayaka Shiomura was infamously jeered by older male colleagues when she tried to introduce a motion for better government measures supporting infertile women or women who need assistance when pregnant or raising children.