The latest major train station in Tokyo will open on the Yamanote Line, the JR railway link that forms a circular loop around the center of the city.
In 2020, the twentieth station in the line will open between Shinagawa and Tamachi stations with a building designed by Kengo Kuma.
But here's the rub. JR East still doesn't have a name for its station and it has until now been referred to mostly as "Shinagawa New Station."
Partly as a savvy promotional campaign, JR East has now turned to the general public to submit suggestions of names for the new station. In other words, this is your chance to see your choice of name for a major train station become reality.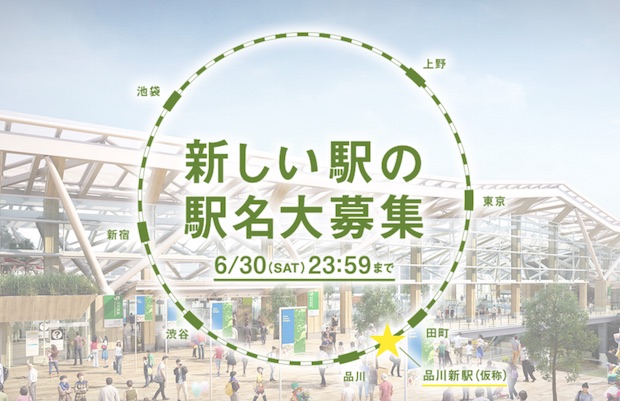 You can submit ideas through the JR East website until June 30th. The submission process is only in Japanese, however, and requires including some personal information, such as your name, age, and address.
In 2016, a somewhat similar scheme in Britain calling for the public to vote on the name of a research vessel resulted in the ignominious (or amusing, depending on your stance) moniker of "Boaty McBoatface." Given the tight control we are sure that Dentsu will maintain on the JR East promotion as well as the general lack of irony in Japan when it comes to large-scale public projects, we suspect the ultimate name will be a pretty safe one.
The final choice of name will be announced in winter 2018.