The Damegi Suit may very well be the ultimate clothing item for lazy folk who want to lounge around at home all day long.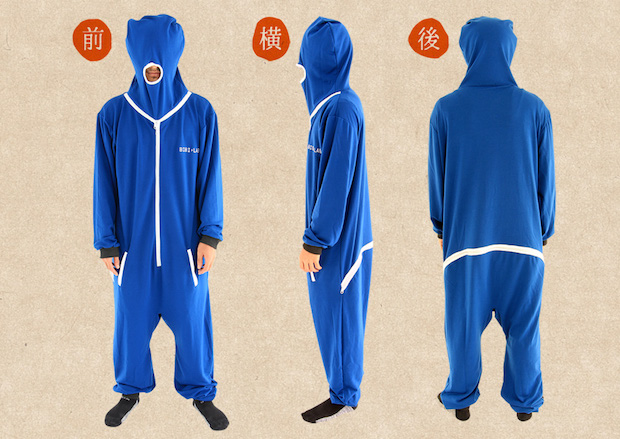 The fleece-style pajamas, whose name means "no-good wear", covers your face and eyes, leaving just a single opening for breathing. This means you can hide from roommates if you don't want to think people are watching you.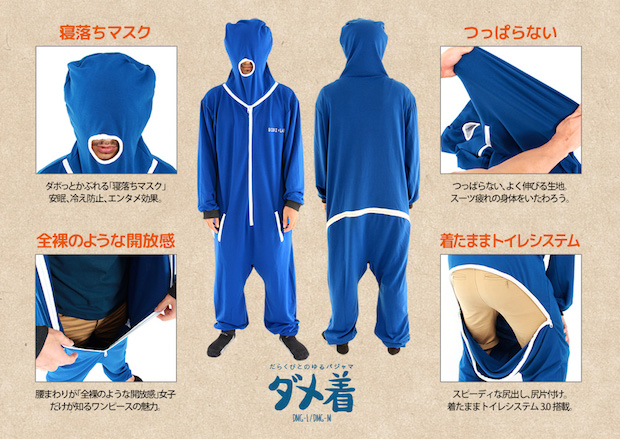 The super comfy suit has pockets, a back zipper (so you can keep it on when you need to use the lavatory), and in general will give you a relaxing feeling of "release, like you are naked," in the words of the makers.
The makers also suggest the roomy Damegi could transform you into "entertainment" for kids, as well as serve as a sleeping mask, since it will block out noise and light. It's also surely perfect for the winter or colder months of the year when you want to retreat inside your lair.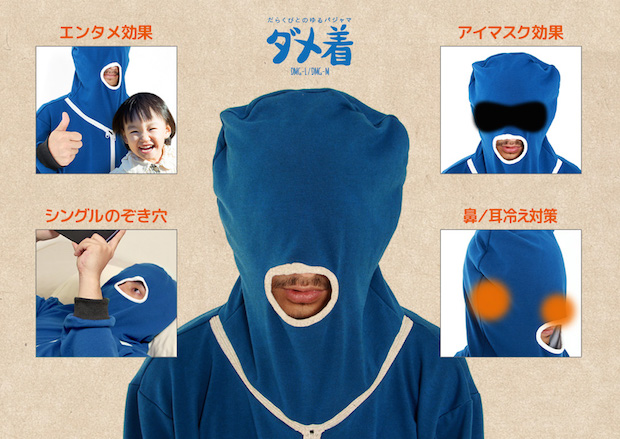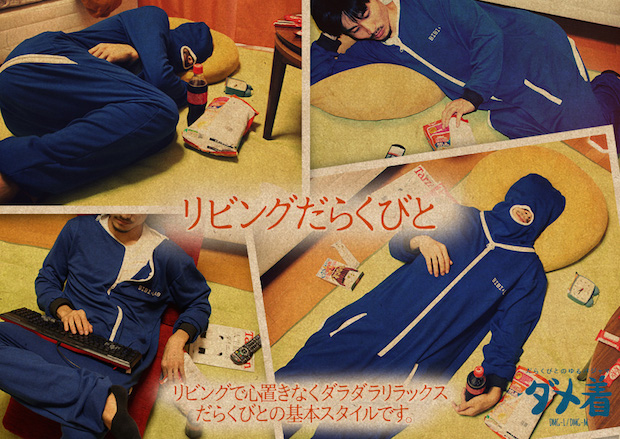 It's flexible enough to allow you to do exercise, dance and go silly in your bedroom, or just roll around.
If you work at home, you may never bother getting dressed again!
The suit has been created by Bibi Lab, whose previous hits include the Nomad Suitcase, the Netsmen Wearable Mosquito Suit, the Cotton Wife and Husband Hug Pillows, and the Twintails Pillow.
We've seen quite a trend for these kinds of unusual all-in-one clothes. Of course, the tone is very tongue-in-cheek but you can't knock it when they are as inventive as the Wearable Futon Air Mat Set by King Jim, or the Humanoid Fleece or Outdoors Wearable Sleeping Bag by Doppelganger.
Surely the bestselling Mewgaroo Hoodie Pet Pouch Sweatshirt is also in this same strain.