Japan's pet trends are never anything but surprising. Sometimes they are a bit silly, sometimes they are incredibly innovative. Sometimes they are just plain indefinable, such as the Oppo Dog Muzzle Quack, which went viral a couple of years ago.
The latest to get a lot of attention, online at least, is the Mewgaroo Hoodie Pet Pouch Sweatshirt. This is a special item of clothing designed by Unihabitat to include a "cuddle pocket" so your cat will always be near, whether you are watching TV, working, or just relaxing at home.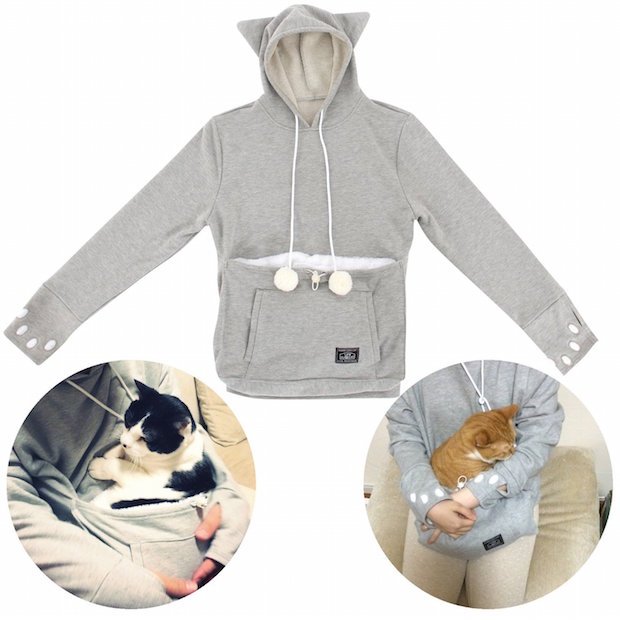 Even better, the medium-sized version has nekomimi (cat ears) so you can really make your feline friend feel at home with some cosplay.
There are also cat paw markings on the sleeves and dangling balls for the cat to play with while nestling up to you in the pocket.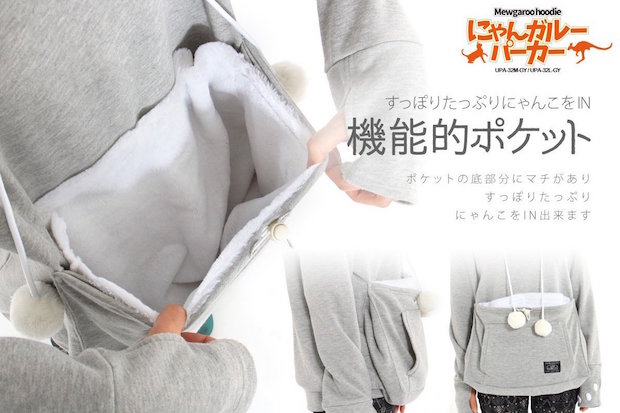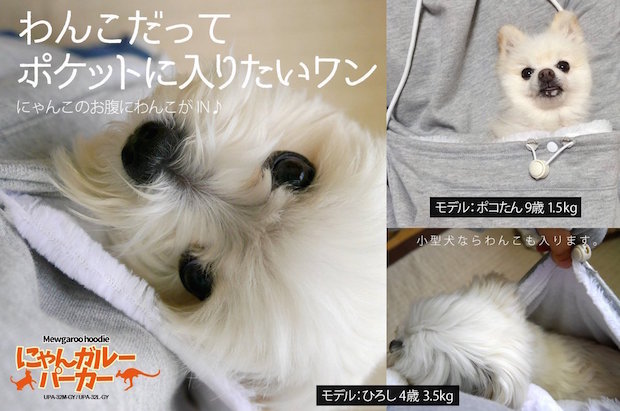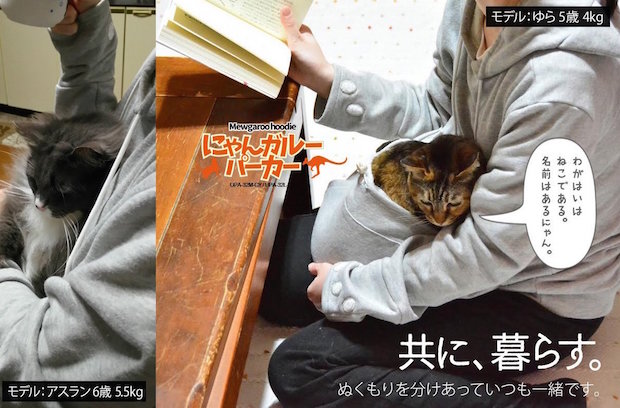 Don't worry, if you're a dog lover, small pooches should also fit in the Mewgaroo too.
The good news is that the waiting is over: after some days of frantic online buzz while it was still only on preorder, the Mewgaroo is now available for overseas orders.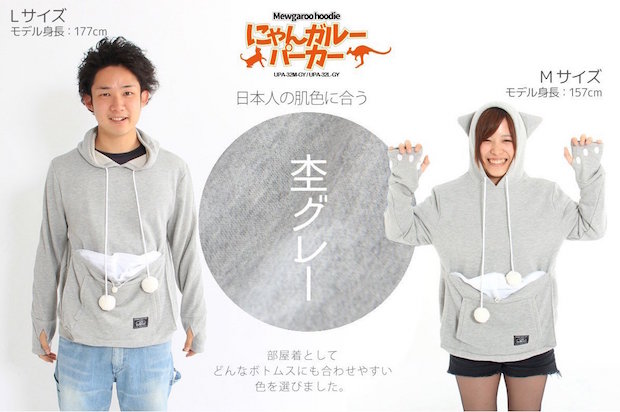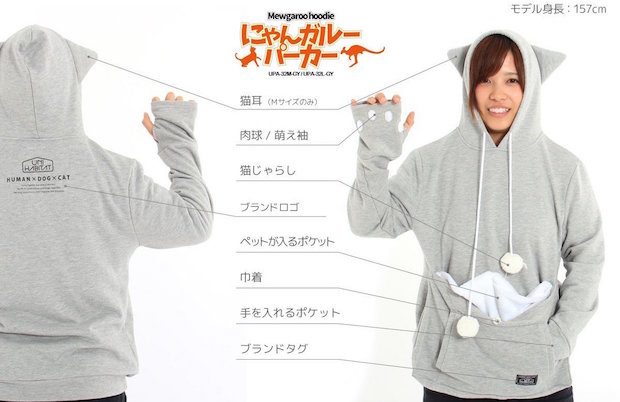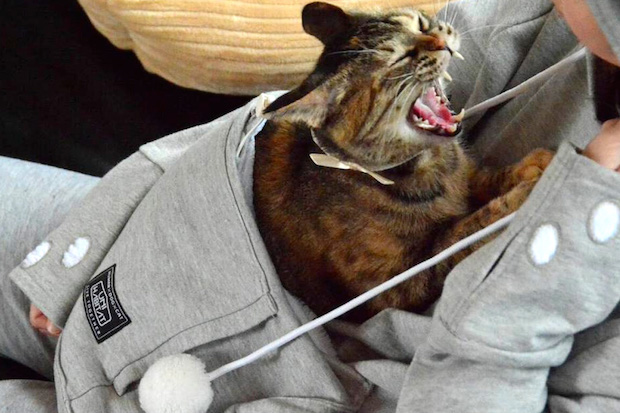 The hoodie comes in two sizes and in a gray color — bizarrely the color choice is claimed by Unihabitat to be motivated by the color that "best suits" Japanese skin. We think that's bosh but anyway, the Mewgaroo looks great.
Due to high demand, stock is limited so be sure to order your Mewgaroo as soon as you can.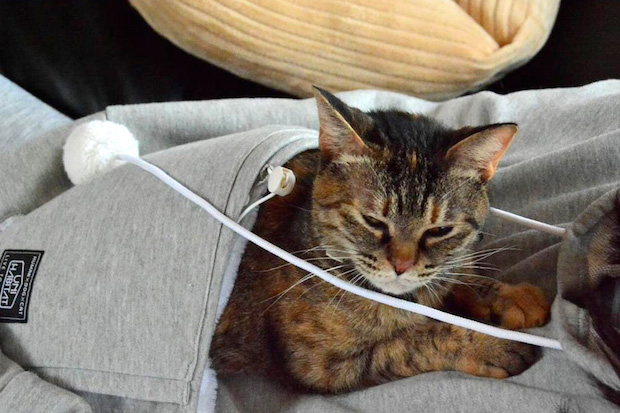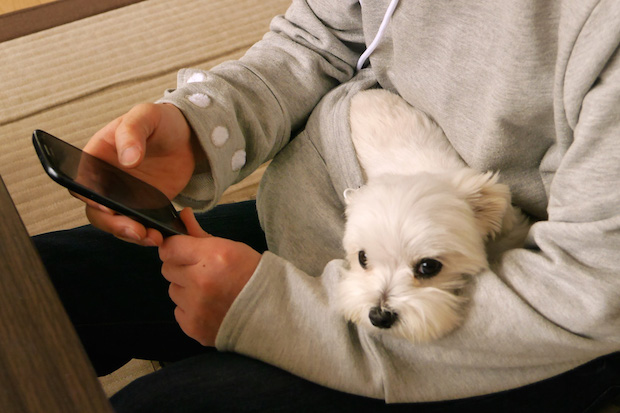 It's practical too: the pet pocket lining can be removed for ease of cleaning, since it's going to get a lot of hair in there.
Unihabitat is a newcomer to the scene but has already established themselves very firmly with a series of bold and fun pet accessories: there's the Katatsu Mobile Kotatsu Cat Table, the Hot Dog Canine Clothes, and the Extreme Cat Tunnel, to name just some.