We're not sure if this qualifies as a "trend" but it made us laugh.
To us, SpongeBob SquarePants has always been a bit creepy, but in Japan the yellow character is apparently a cutie. This must be the reason why he has been chosen as the theme of a new range of pajamas and underwear for Yummy Mart.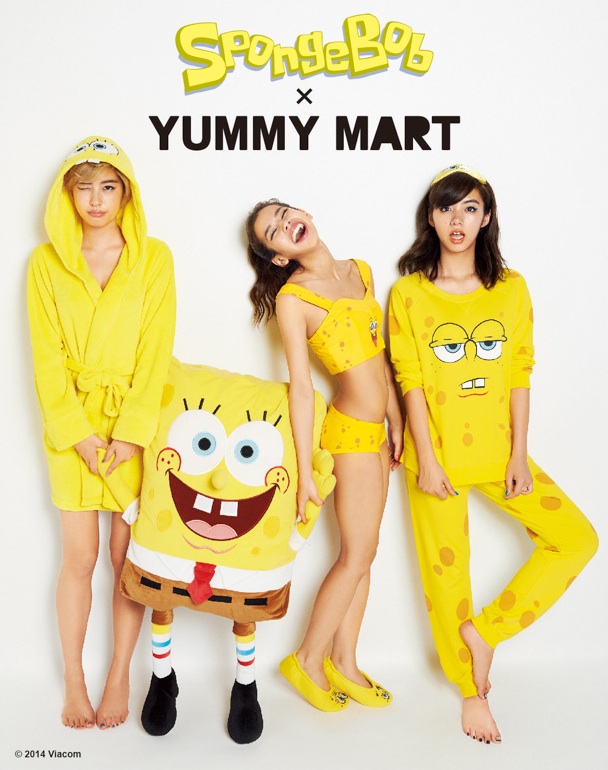 The six items in the collection — including slippers, eye mask, underwear, and robe — are modeled here by Yui Sakuma (above left), Monica Sahara (above middle), and Elaiza Ikeda (above right), and go on sale in Yummy Mart stores from November 12th. No surprises, they've gone with yellow.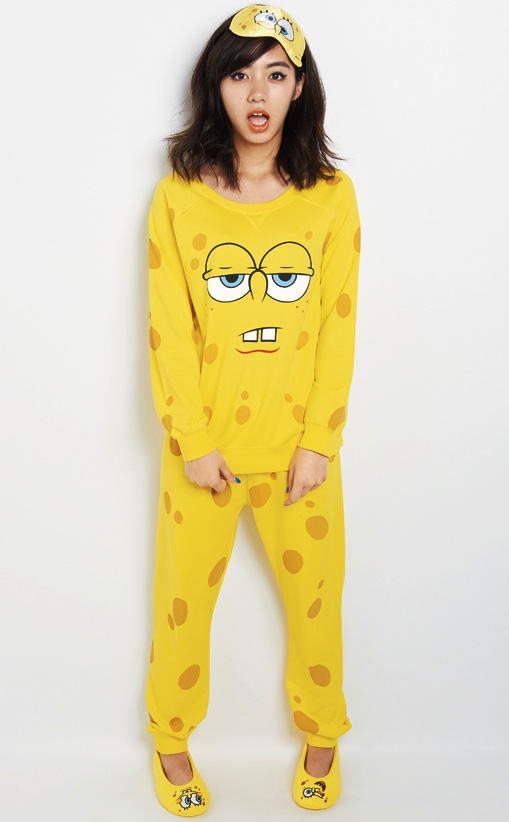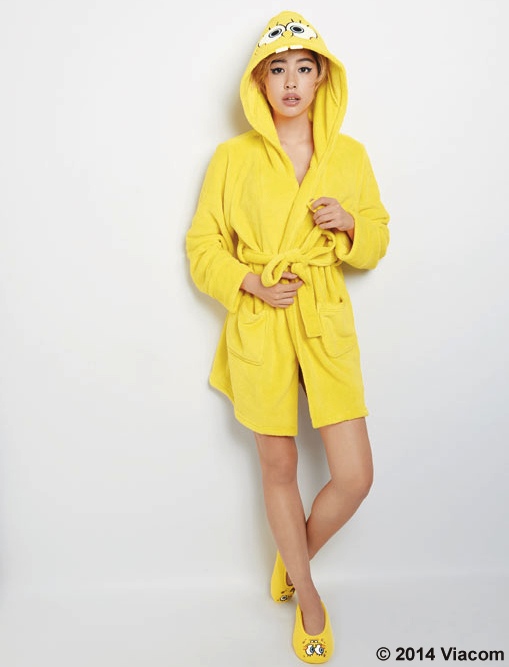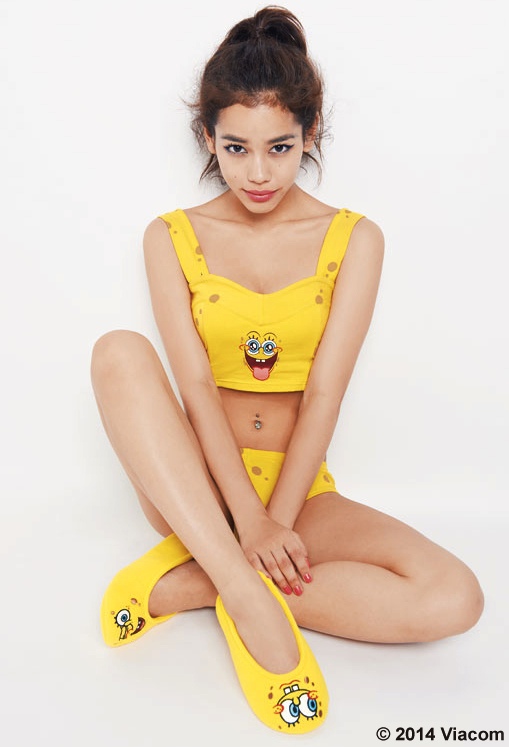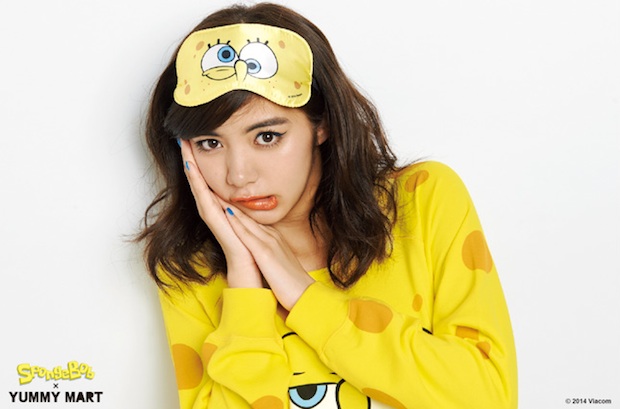 Yummy Mart is Peach John's brand for younger girls. Whereas Peach John has famously and successively combined the cute with the sexy, Yummy Mart has more of an innocent pop and fun vibe.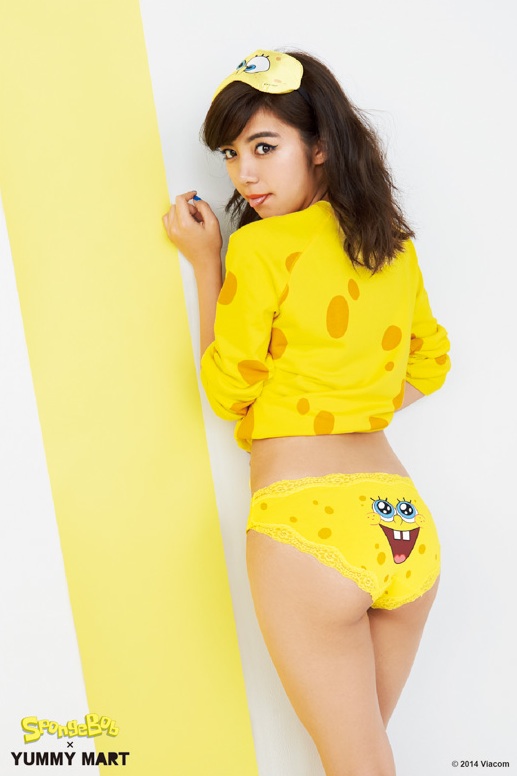 In general, Peach John is a pretty innovative lingerie brand. Its previous ideas include a range of Sailor Moon-inspired cosplay underwear that sells out as soon as new products are added to the range.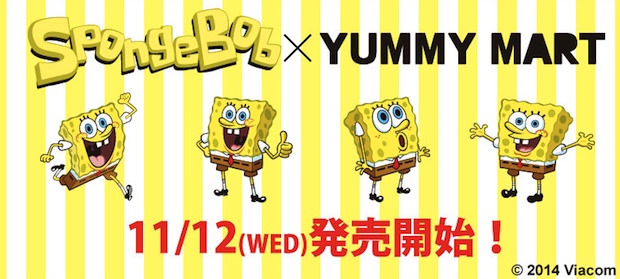 If you're a SpongeBob fan and want to get your hands on these Yummy Mart clothes, you can contact JapanTrendShop to request a special order.
Way back in 2007, the Associated Press reported on the popularity of SpongeBob among Japanese women and how Viacom deliberately target female consumers in the licensing.
Square and loud, SpongeBob wasn't supposed to have much chance for success in Japan, a nation famous for its love of more cuddly characters like Hello Kitty and Pikachu.

But the perky, bucktoothed American cartoon is proving the skeptics wrong. "SpongeBob SquarePants" attracts nearly 1.9 million Japanese households to his TV show daily and is raking in a growing share of the $5 billion in annual retail sales for Nickelodeon, the Viacom Inc. unit behind the show.

And he's doing it by capturing the hearts of Japan's young women — not children, his most loyal fans in the U.S.

"I started collecting Bob because I think he's cute and he stands out," said Mayu Takahashi, a 21-year-old student, shopping in Tokyo's fashionable Harajuku district holding a SpongeBob tote bag. "Some of my friends say he's a creepy kind of cute."
Well, the jury may still be out on that question but SpongeBob's success in Japan is now established.