Celebrating 45 years of the work of fashion designer, the rather too obviously titled "Miyake Issey Exhibition: The Work of Miyake Issey" at the National Art Center, Tokyo runs until June 13th.
Like architecture, exhibiting fashion is often a tricky affair to get right and to tackle this issue, the organizers have chosen to use digital technology.
Visitors can download a free augmented reality app that shows a virtual model wearing Issey Miyake clothes. The app works with your phone camera and the exhibition flyer.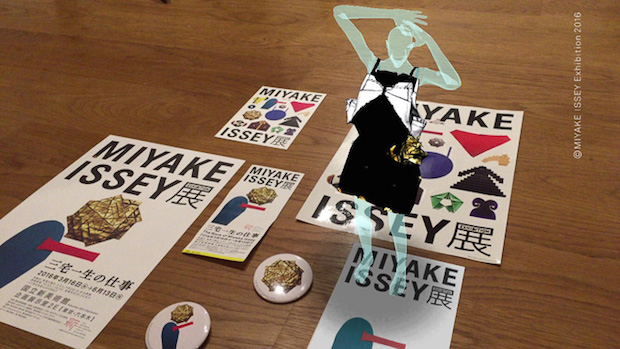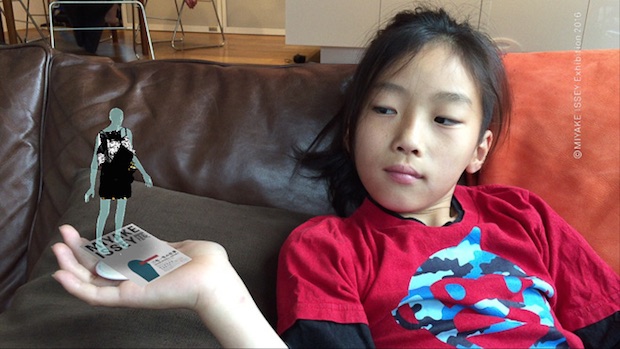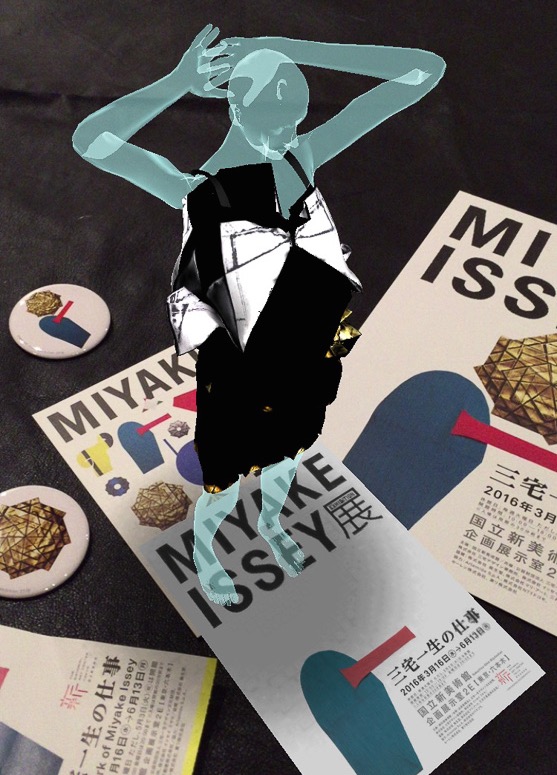 You can then take a photo of the mini fashion show and share it.
Augmented reality never really took off like it was projected to but remains a favorite in advertising and fashion. We also saw a "virtual dressing room" recently, among other developments.
Costing ¥500, audio guidance is also available for the exhibition in English and Japanese.