Apparently not put off by Takeshi Kitano's viral send-up of him last year, President Donald Trump has been visiting Japan on the first leg of his Asian tour.
In addition to enjoying golf with Prime Minister Shinzo Abe, having a talk with the emperor, and meeting the families of Japanese people abducted by North Korea, Trump also met a less expected representative of the Japanese nation: YouTube sensation Piko Taro, of PPAP (Pen-Pineapple-Apple-Pen) fame.
Dressed in his signature gold clothes and leopard-skin scarf, Piko Taro met the Donald and Abe at a glitzy reception in Tokyo on November 6th. The resulting three-shot selfie is probably destined to be enshrined as one of the most memorable images of the year, at least as far as Japanese pop culture is concerned.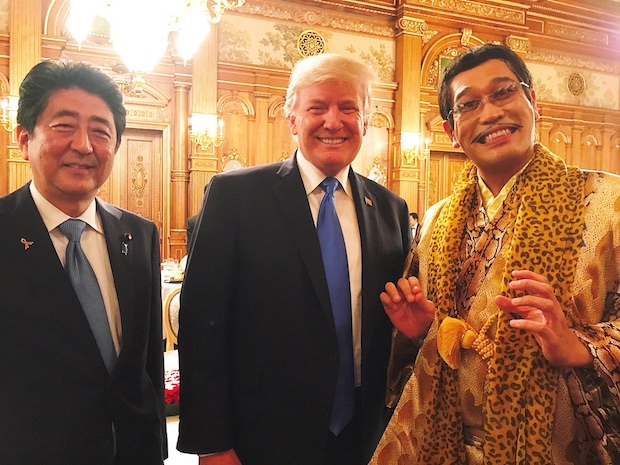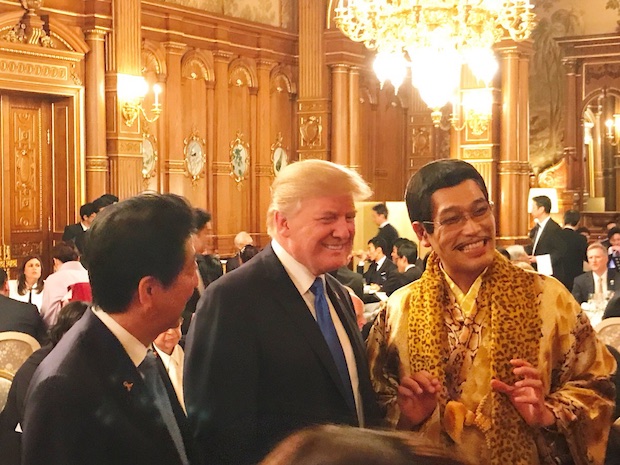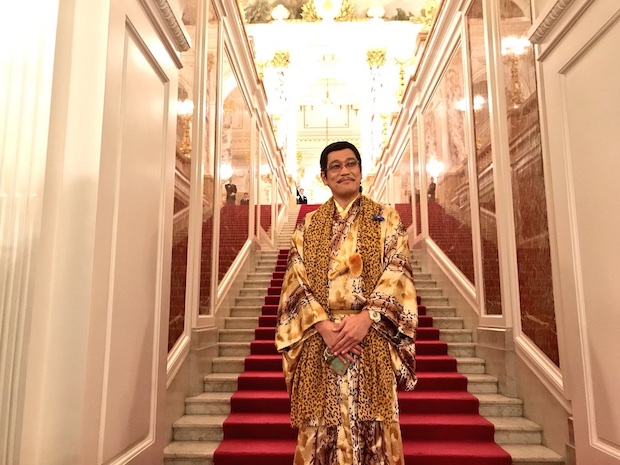 Piko Taro may only be an entertainer and actually just one of the identities of comedian Daimaou Kosaka, but he has acquired some political cache in recent months. The one-hit-wonder has been hired to promote United Nations Sustainable Development Goals as well as appearing alongside none other than Tokyo Governor Yuriko Koike in a campaign for low-energy light bulbs.
And now today he was officially invited to a state dinner to entertain the Leader of the Free World, who, judging from these pictures shared by Piko Taro on Twitter, seemed to enjoy his company. "It is an honor," Piko Taro commented.