Our favorite Japanese comedian of the moment, Piko Taro, is continuing to capitalize on his Pen-Pineapple-Apple-Pen fame by promoting the Perotto Ice Pop DJ Licking Music Toy.
This is another example in the ongoing "food toy" trend we have witnessed for some time now, led by Takara Tomy, encouraging kids to have fun in the kitchen. And this time it's a really great one for the summer.
Similar to the interactive Ningen Gakki toy from a few years ago, the Perotto Ice Pop DJ Licking Music Toy lets you make a variety of sounds depending on how you lick your ice pop. In other words, you become a "DJ" just by enjoying an ice stick.
Takara Tomy ARTS has partnered with Korg, so the soundtrack you "compose" with your licking has a genuine musical quality.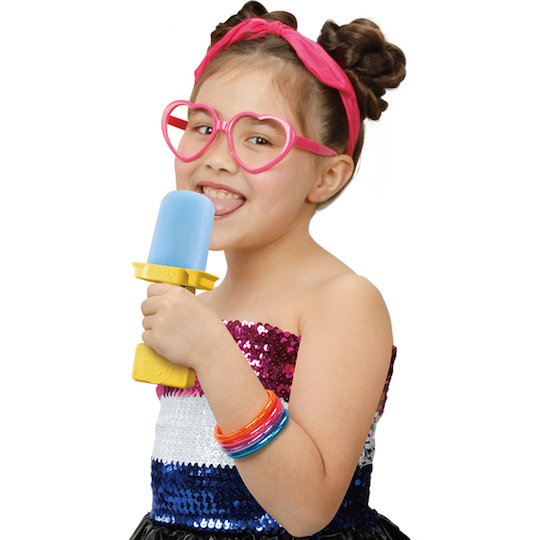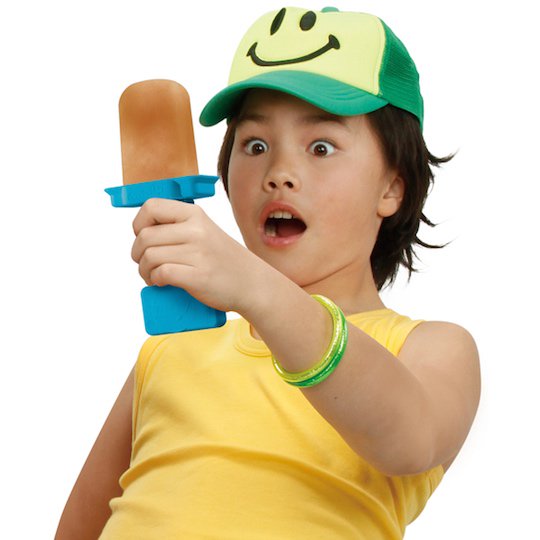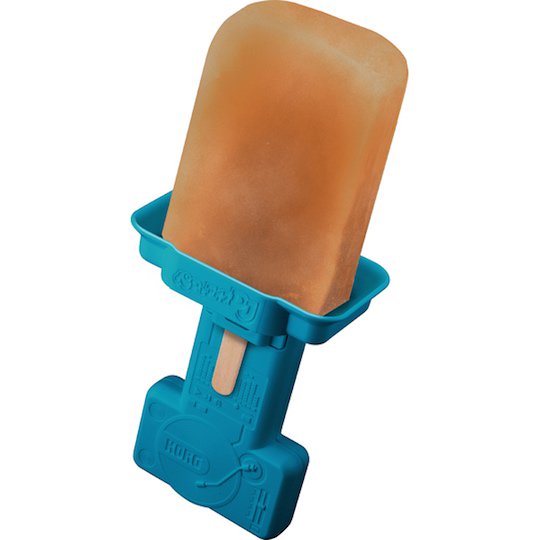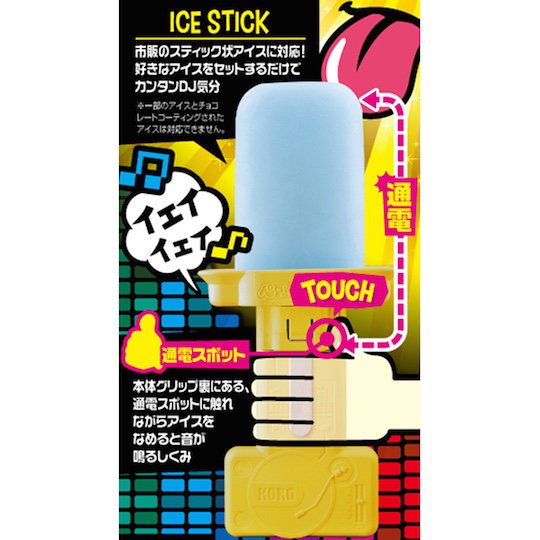 Takara Tomy ARTS also recruited Piko Taro to advertise the toy with a bevy of kids all decked out in his signature costume. The resulting music video is bizarre, to say the least.
Of course, we know that Piko Taro prefers orange juice to anything else.
Coming in DJ Boy or DJ Girl versions, each in a different color and with varying sounds, the Perotto Ice Pop DJ Licking Music Toy is available from Japan Trend Shop.
Piko Taro seems to be coasting on a musical theme for the summer. He was also hired to advertise this year's Summer Sonic, one of Japan's biggest music festivals.