The actor, film director, TV host and comedian Takeshi Kitano (aka Beat Takeshi) has met with Tokyo governor Yuriko Koike. There would be nothing news-worthy about that in itself, except for the fact that Kitano arrived dressed up as President-elect Donald Trump.
Kitano met with Koike on December 19th to film an interview that will feature on a TV show broadcast on TV Asahi on Christmas Day.
As impersonations go, it's not exactly groundbreaking. Kitano's "Trump costume" only really extended to wearing a badly fitting suit and obvious blond wig, though he was also seen arriving with a black chauffeur or bodyguard to conjure up some statesman-like mystique.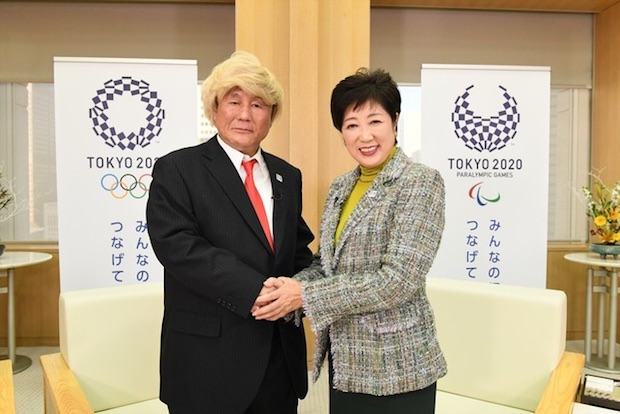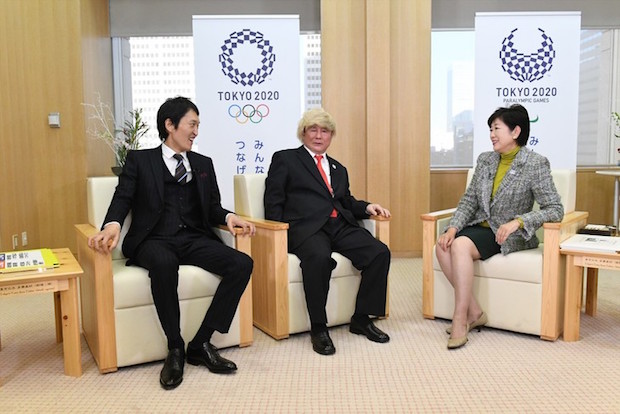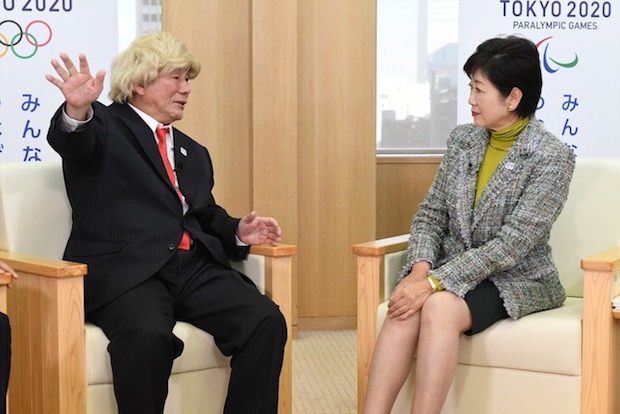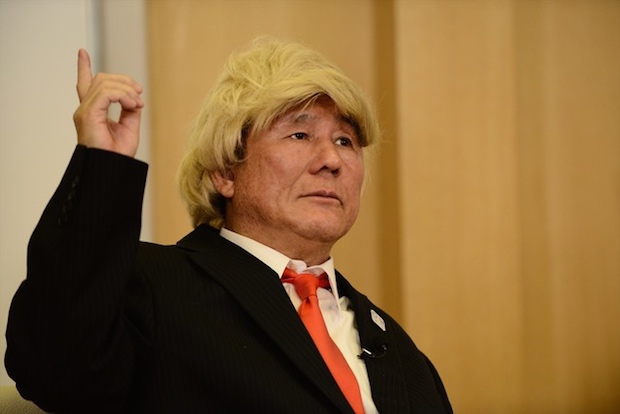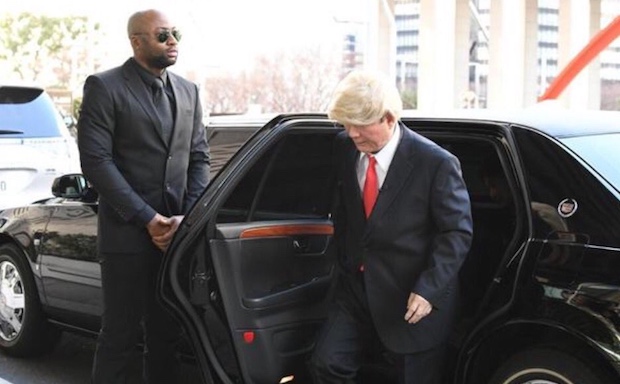 While Prime Minister Shinzo Abe was the first foreign leader to meet the president elect in New York last month, apparently Kitano wanted to jump ahead and act out the moment that may perhaps come some day soon when Trump meets with Koike.
Kitano is a lauded cinema artist, especially praised in Europe. He is best known for his yakuza movies. In Japan, he has been a familiar face on television for decades and not readily associated with cutting-edge satire. Perhaps the new political zeitgeist will inspire a whole lease of life for the aging comic? Here's hoping for more of these antics in 2017.