Later this year, the Rio de Janeiro Olympic and Paralympic Games kick off. After they are finished, the handover event during the Rio closing ceremony will then see the clock really start ticking down to the 2020 Games in Tokyo.
A group of eight production consultants for the handover ceremony have been announced, including pop diva Ringo Sheena, Perfume's choreographer Mikiko, former synchronized swimming Olympian and Tokyo Games ambassador Mikako Kotani, Paralympic shooter Aki Taguchi, and a Dentsu "creator".
"I hope to fulfill my job as a consultant in helping showcase Tokyo as well as Japan (to the world)," Sheena was reported as saying.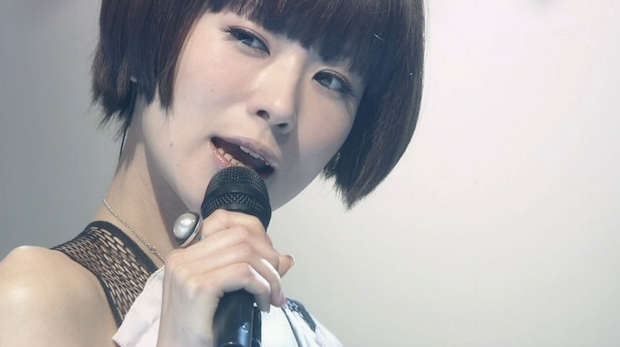 Sheena is a pop singer with an edgy and sexy style, but isn't above participating in the mainstream establishment. She previously wrote the official song for NHK broadcaster's coverage of the 2014 World Cup in Brazil. There has been no announcement if Sheena is actually performing herself at the handover ceremony, though it would surely be a waste of her talents if not.
Given Prime Minister Shinzo Abe's well-known fondness for idol groups like AKB48 and Momoiro Clover Z, many expected a spectacle similar to that of the ASEAN gala banquet hosted by Japan in 2013, when Exile and AKB48 took to the stage to entertain the region's leaders.
However, given AKB48 head honcho Yasushi Akimoto's involvement with the Tokyo Olympic executive board, we can probably still expect at least one of his girl groups to be present at the 2020 Opening Ceremony.
"It will be a tall order to squeeze everything into eight minutes," Tokyo 2020 President Yoshiro Mori said. "But I hope we can offer some highlights about Japan that will give the world an idea of what our country is up to."
"Something like this cannot be left to amateurs. We need experts as well as those who have experienced the Olympics and Paralympics to get this right."
Mori's comments may make our eyes roll, since so far there has been little but amateurish pratfalls from the geriatric organizing committee.
All eyes will be on the handover ceremony as it will not only offer a hint as to what we might expect for the 2020 Opening Ceremony, but also mark Tokyo's first real public test to prove it can handle the task of hosting the Games, following the disaster of the withdrawn logo and scrapped national stadium design.