The tech and design festival Engadget Reitaisai was held at 3331 Arts Chiyoda last weekend.
The event showcases prototypes and new tech products and gadgets, both the wacky and genuinely innovative variety.
Here are some highlights.
One section was provocatively called the "Refreshing Sex Museum".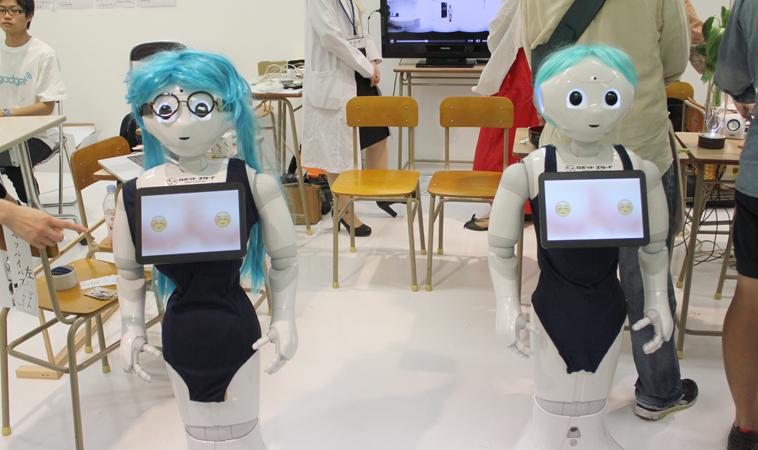 SoftBank robot Pepper got a Hatsune Miku-tinted feminine makeover and emerged as Peppai. This is a pun on the Japanese word for breasts (oppai), as this Pepper droid does indeed display her (?) chest in all its glory on a screen. Needless to say, male visitors had trouble keeping their hands to themselves.
The same room also featured the Sexual Harassment Interface, where offers an interactive erotic experience with sound and radishes. The more you stroke, the more they groan!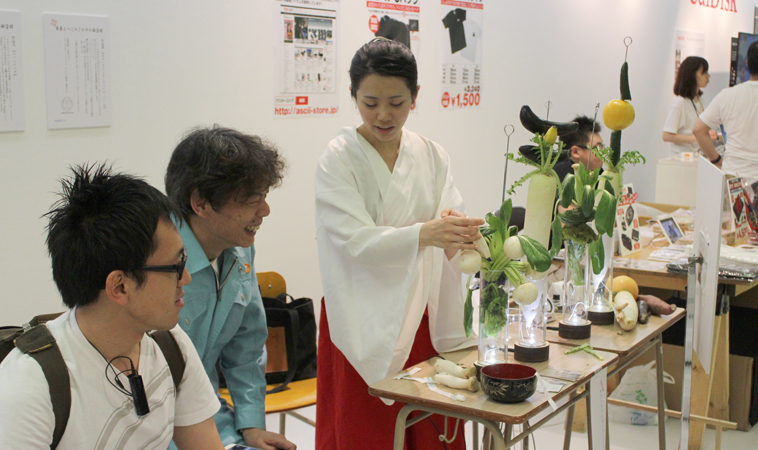 Another room showcased uses for the JINS MEME glasses, which track your eye movements. This included one booth where the JINS MEME were used to play a video game. The "jumps" of the player were tracked by the glasses, which then replicated them in the game.
The event is tongue-in-cheek and geeky, with plenty of inventive but "useless" gadgets and ideas. There was also a Maywa Denki exhibition, ahead of their staging of the first robot marriage ceremony in Tokyo this month.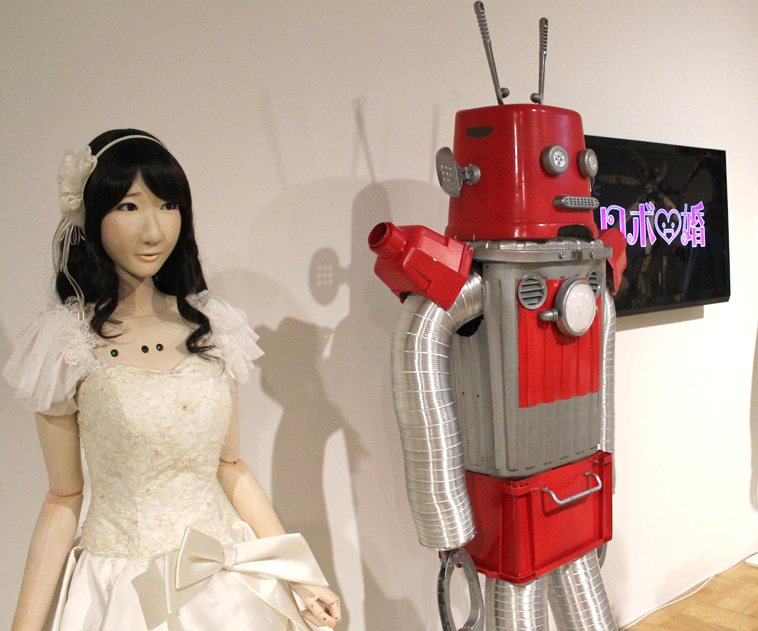 Although the Engadget event is not as famous as the hugely successful Niconico Chokaigi, it featured around 1,000 participants for the summer and winter events in 2014, and the buzz surrounding it was strong this year.