We want to showcase the incredible "ice cream face" art of Makoto Asano.
He posts the faces, carved out of mini Häagen-Dazs ice cream pots, on his Instagram account. He's been working on the project sporadically since at least 2012 (with a brief dabble in non-Häagen-Dazs ice cream and even bananas!) but has only now just started to attract attention.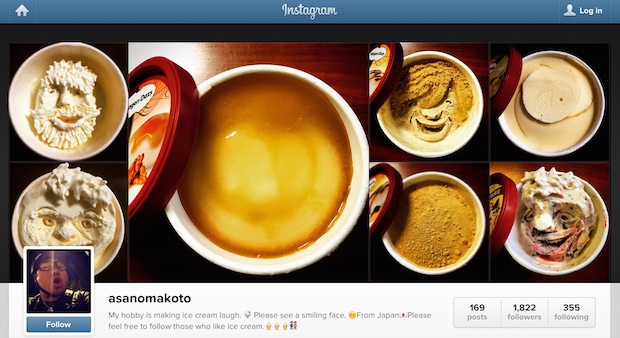 Since Häagen-Dazs produce so many different flavors and seasonal specials, there is a wealth of colors and textures to choose from. And Asano responds with an inventive range of faces, expressions and styles.
But we wonder: does he eat them afterwards? And if so, does the "sculpting" affect the taste?
Will this become as big as Japanese latte art or kakigori shaved ice art? Only time will tell.