Namco opens VR Zone Project i Can on April 15th in Diver City Tokyo Plaza, Odaiba, as a virtual reality technology entertainment complex.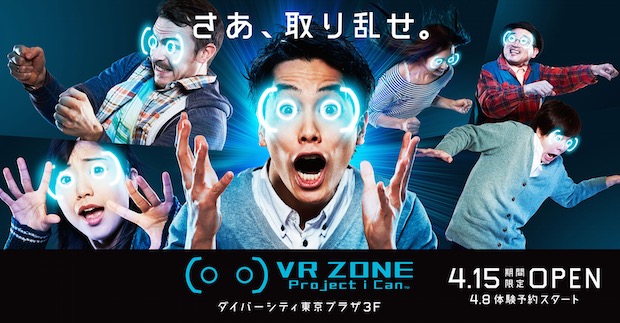 It will run until mid-October, offering head-mounted virtual reality experiences. Reservations are required (you can make them online from April 8th) and you need to be 13 or over to try the VR games on offer. It's free to go in and watch, but trying the VR costs between ¥700 and ¥1,000 per session.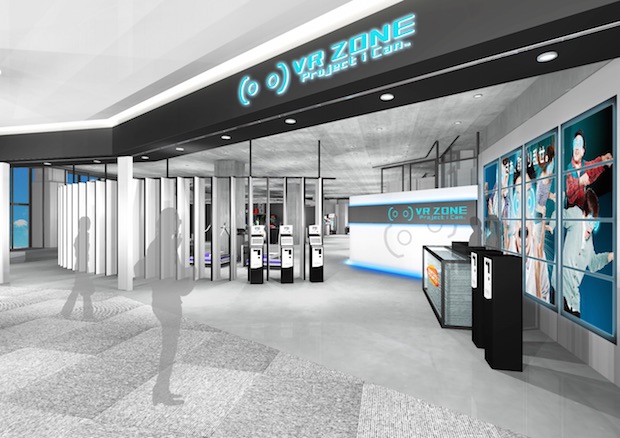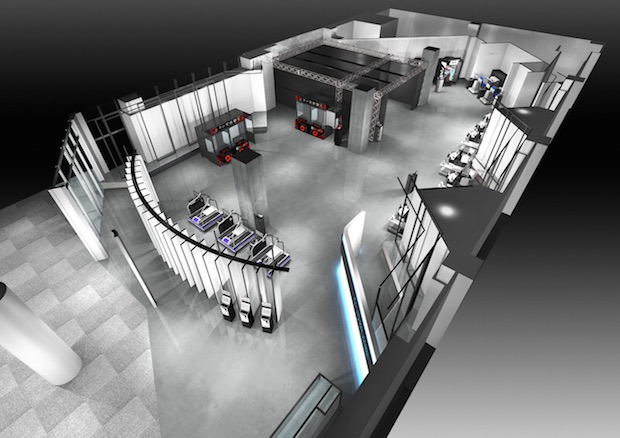 There are six types of VR experience available, including rescuing a cat from a tall building, piloting a giant robot, driving a motorsports car or a Yamanote Line train, and an extreme skiing "rodeo".
Following the controversy over the Sony's PlayStation VR (Project Morpheus) HMD launch in late 2014, consumer virtual reality took a bit of a hit in Japan, but the gaming industry is determined to show it is not just for geeks and can have commercial implications for entertainment.
Sky Circus is a similar VR facility, located on the observation deck at Sunshine 60 in Ikebukuro. You can experience seeing Tokyo from the sky for ¥1,800.
For VR Zone Project i Can, Bandai Namco Entertainment has developed its own software. Right now, though, the buzz is all about the Oculus Rift system. It got a slightly dubious plug on Japanese morning TV recently when Rei Kikukawa found the experience so terrifying it made her cry live on camera. Will there be tears in Odaiba at the Namco venue?