When news reports emerged at the start of the month that a research institute in Japan was "importing" the deadly Ebola virus in preparation for the 2020 Tokyo Olympics, many cynics were quick to remark that it sounded like a scenario straight out of a science fiction horror movie.
In fact, it could almost be the plot for the Resident Evil franchise of video games and films. Known in Japan as Biohazard, the immensely successful zombie sci-fi series should still remain firmly in the realm of fiction regardless of the imminent arrival of the Ebola virus.
However, if you really want to experience the Resident Evil scenario in about as realistic a way as possible without it actually becoming true, then you should definitely pay a visit to Ikebukuro in July.
From July 19th, Plaza Capcom Ikebukuro is opening inside Q plaza Ikebukuro and features a permanent virtual reality attraction.
The first game to entertain (and terrify) players is Biohazard Valiant Raid — the first virtual reality spin-off from the bestselling franchise.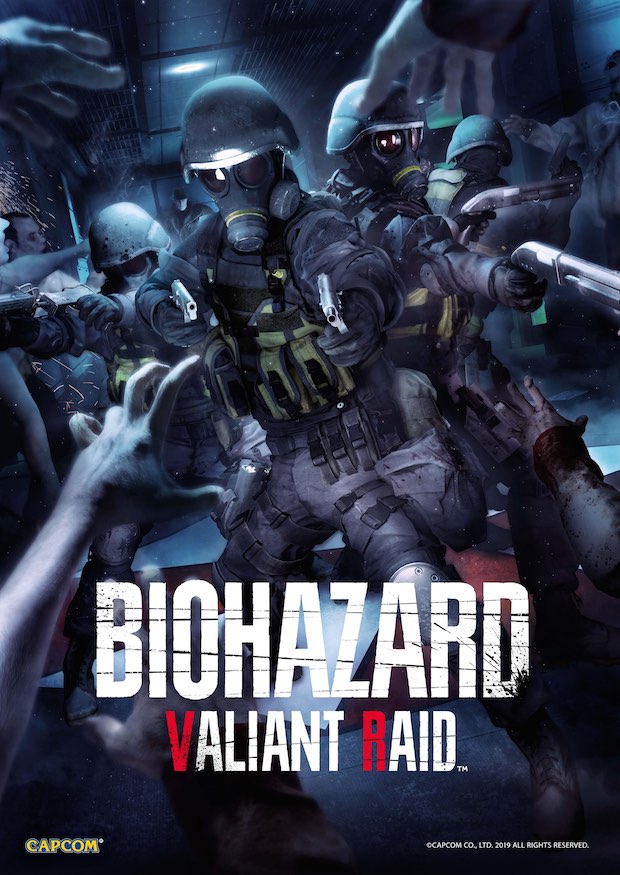 It is designed for four players, who become heavily armed members of Umbrella Security Service investigating a building that houses a laboratory where there has been an outbreak of something very bad.
It sounds like great fun, but let's just hope the game doesn't prove to be prophetic…