Local police in Nagoya have demanded that the Aichi Prefectural Museum of Art remove 12 artworks by Ryudai Takano that depicted male genitalia.
As first reported by Art Info, the action came after members of the public claimed some of Takano's artworks were "obscene".
Takano, who is openly gay, is taking part in the group show, "Photography Will Be", which includes 150 photography and film exhibits by nine major Japanese photographers.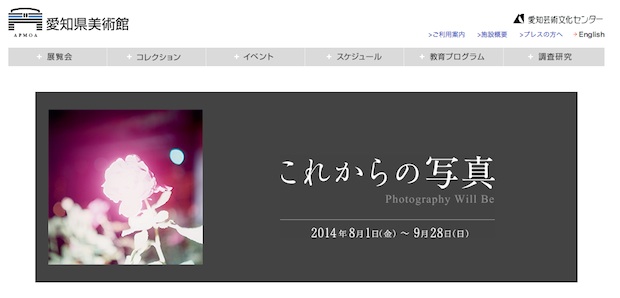 The museum has not complied with the police but instead proposed to cover up the "offensive" exhibits with a kind of veil.
Takano, no doubt aware that you should only pick the fights you can win, agreed to the museum's idea. "These photos express the subtle, delicate sense of distance when one person touches another. There is no violence here. Instead of concealing this intervention made by the public authorities, I wanted to make it visible."
In Japan, the depiction of genitalia is ostensibly taboo, as dictated by the conventional interpretation of a law introduced when Japan was westernizing and attempting to imitate the "morality" of Europe and America. This is why pornography is pixellated and why typically even mainstream films have scenes with full-frontal nudity similarly obscured. The latter has eased recently for scenes that are obviously comedic in tone.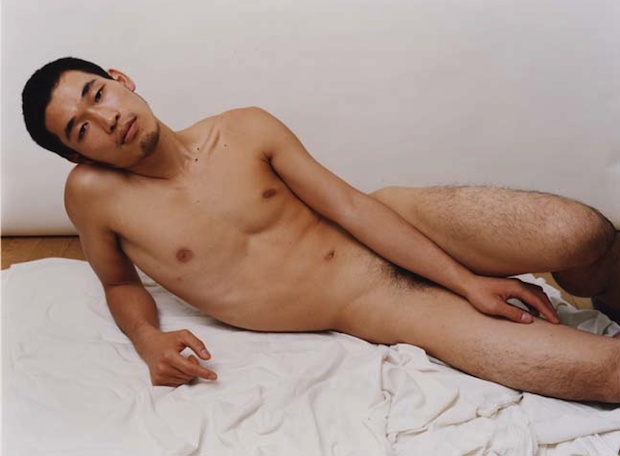 Freedom of expression in art is not protected in Japan, despite the immense flourishing of creativity in all fields and concomitant strength of cultural industries like cinema and publishing.
However, there are double standards. When there was a vogue for "hair nude" photo books — i.e. full-frontal, non-censored photography — a few years ago, there were no issues preventing the major release of books featuring the likes of Rie Miyazawa and other famous actresses au naturel. Photographers like Kishin Shinoyama who have stuck to depicting women, especially celebrities, fully nude have usually be able to escape the censor.
But if you are a female artist or gay male, it's a different matter. The arrest of Megumi Igarashi (Rokudenshi-ko) in July sparked worldwide attention, not least because her "crime" was to turn her genitalia into digital data that could be distributed. Igarashi was practically unknown at the time but has since rocketed to fame. However, even being established in your field does not guarantee protection. Gay Singaporean photographer Leslie Kee, well used to shooting stars for major contracts, found himself in trouble with the police for showing male genitalia in a Tokyo gallery. He was arrested, along with his gallerist and publisher.
And yet Japan has one of the largest porn and adult industries in the world, stores like Condomania prominently and proudly stand on Omotesando, and sex toy brands like Tenga are now known across the globe. Isn't this missing the woods for the trees?
Censorship and police crackdowns are nothing new. Back in the 1960's and 1970's artists would find themselves in the dock for depicting sex or nudity. The most notorious cases are the obscenity trials for the films "Black Snow" by Tetsuji Takechi and "In the Realm of the Senses" by Nagisa Oshima.
But as the late Oshima defiantly said in court: "Nothing that is expressed is obscene. What is obscene is what is hidden."
"Photography Will Be" runs, in its censored form, until September 28th.