It's the most famous train line in Tokyo. The JR Yamanote Line defines the geography of the city, encircling the center, running a loop around the notorious "empty void" in the heart — the Imperial Palace.
It links the old Shitamachi area in the northeast right through the financial powerhouse district around Tokyo Station, down to new developments like Shinagawa and then back up through major fukutoshin new centers like Ebisu, Shibuya, Shinjuku and Ikebukuro. And its fleet of 200-meter-long trains carries millions of passengers every year along the 34.5km of track, more than some entire subway networks in major cities around the world.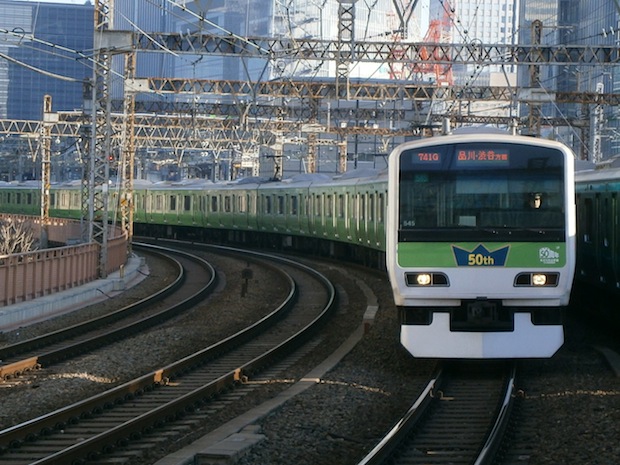 Formerly called the Yamate Line until 1971 (you can sometimes still spot signs for this in the older stations), it is comprised of 29 stations, most of which also connect to other lines. (A new one is on the way.) Trains come every few minutes and it is notorious for crowding in the morning rush hour and after midnight, when frantic drunkards scramble to pack themselves in to be shuttled to a major terminus along the loop for their final train out to the suburbs.
In short, the JR Yamanote Line is an icon. And now you can get married on it.

Yes, JR East Japan is currently looking for newly weds who want to hold their marriage ceremony inside a train carriage on the Yamanote Line. (Most newly weds actually do the legal side of things at their local government office sometimes months in advance of any "ceremony" or "party".)
Only one couple can get the chance — and you have until July 9th to apply!
The ceremony will then be held on October 14th, which is actually "Railway Day" — and also fits with the custom of getting married in the clement autumn season. There is no cost to the ceremony; JR no doubt reckon they will get more than enough publicity out of the campaign to justify a few free bottles of bubbly.
It is all part of the fiftieth anniversary of the Yamanote Line, which famously features only trains with green carriages.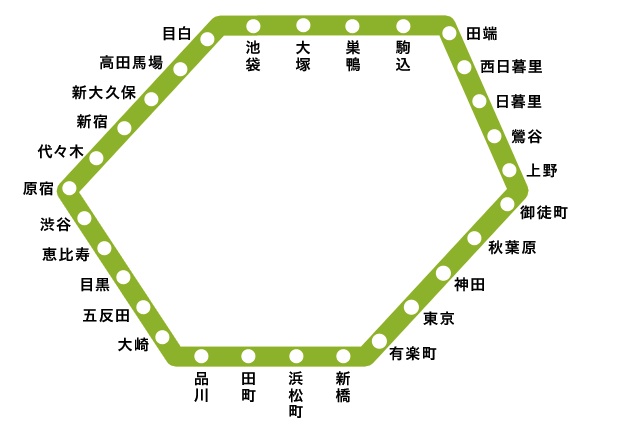 The happy couple will ride the train for around one hour, completing one loop, though details will be finalized in consultation with the wishes of the bride and groom.
However, you must agree to having the media be present to film you (I guess you wouldn't then need to hire an official wedding photographer) and also then hold a dinner reception (hiroen) at the Hotel Metropolitan Ikebukuro, for which you foot the bill yourselves.
Okay gents! If you're a train geek, you've got a couple of weeks left to find a lady, propose and then apply for the wedding.