Japanese fast fashion retailer GU has created what it claims it the first "new sensation video" in Japan with onomato mix by GU. The video, which is online as an app until January 5th, allows you to view a range of model wardrobe coordinations by selecting styles based on displayed words.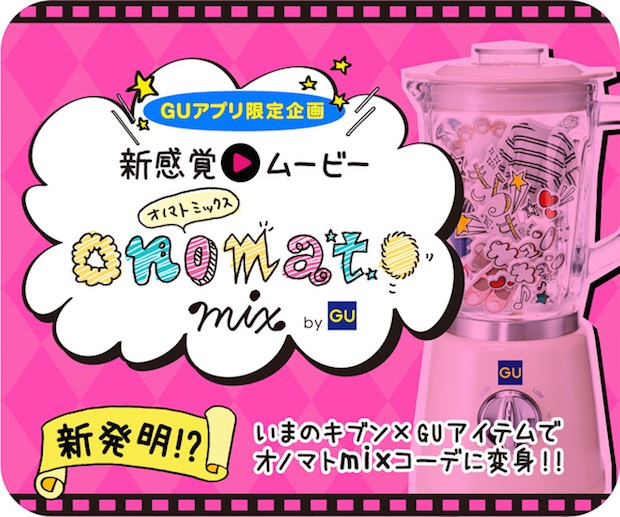 The name comes from onomatopoeia, Japanese versions of which can be selected to suggest different fashion looks. This makes it also a fun app for people learning Japanese, since onomatopoeia (giongo) play a very important role in the language compared to others. Manga fans will also be familiar with onomatopoeia, since they appear in comias sound effects.
As the model poses, the user touches their device screen according to their choice of onomatopoeia.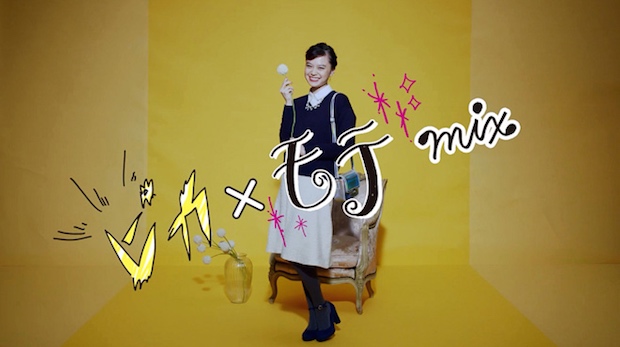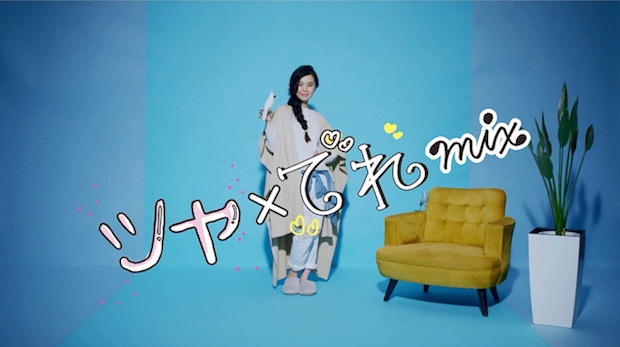 We've seen a growing number of interactive online video promos recently, most notable the Namie Amuro music video that responded to your finger placed in the middle of the screen.