A new virtual reality attraction brings the world of the Gundam anime series to life in 360-degree vision.
After donning a headset and stereo headphones, visitors can experience seeing the world from the point of view of Gundam's gigantic hand.
It is a new addition to VR Zone Project i Can, opened by Bandai Namco in Odaiba in April. This is appropriate since VR Zone is inside Divercity Tokyo Plaza, which is located in Odaiba in the shadow of the life-sized Gundam statue that was unveiled there in 2009.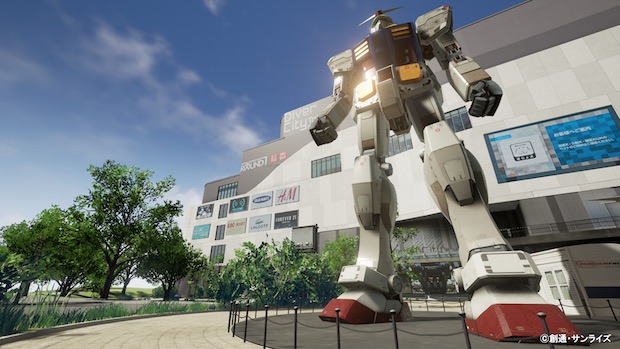 In the 8-minute VR experience, users first find themselves beneath the statue outside the mall, where they are soon attacked by Zaku, another robot from the anime series. The user then climbs into Gundam's hand to be protected during the ensuing battle.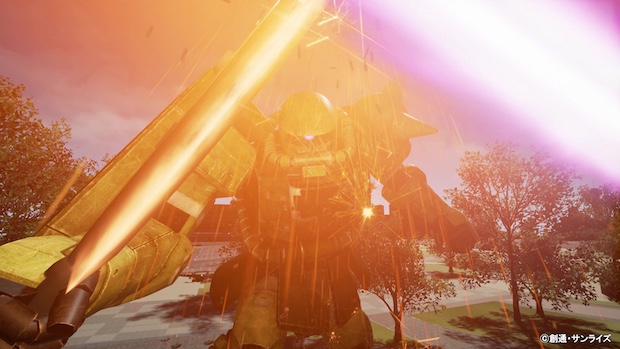 The immersive experience is designed to feel like you are genuinely sitting up high in the robot's hand. The visual sensation is enhanced by the sound of rumblings and vibrations in the "palm" (actually a kind of sofa).
"When you see Gundam's statue, I think many people begin to imagine what would happen if that thing actually started moving," said Yukiharu Tamiya, the facility's manager told The Japan Times. "We've brought that to life."
Entry to VR Zone must be reserved in advance and cost around ¥1,000 per VR experience.
But hurry: VR Zone is just a trial and Bandai Namco will close it on October 10th. If it's a success, though, it will prove the viability of all the commercial VR facilities we have seen in Tokyo so far this year and point towards future uses of the technology. And this will surely mean more attractions like this.