Alongside other global food and drink brands like Coca-Cola and Kit Kat, Häagen-Dazs has enjoyed success in the Japanese market by creating flavors and products especially for the local market. The lineup of Häagen-Dazs ice creams in a Japanese convenience store or supermarket will include many impressive varieties you won't find anywhere else in the world.
The American ice cream giant is celebrating 35 years in Japan with a pop-up at the Roppongi Hills that is thoroughly inspired by Japanese tastes. The Matcha Salon focuses on the bitter green tea that has gone way beyond just beverages to inspire Kit Kat snacks, cakes, and even curry.
At the Matcha Salon, which is open from April 24th to May 5th on the second floor of the Roppongi Hills complex, patrons can experience a specially created six-course meal made with the same blended matcha that Häagen-Dazs uses for its popular green tea ice cream. Although exact details are slim, not least the price, the course is designed to stimulate all five senses of diners.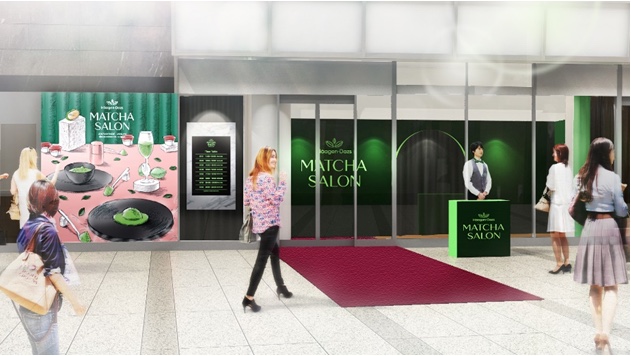 Previous Häagen-Dazs promotional events and pop-ups in Japan include a "fireworks bar" in Roppongi and an ice cream cocktail bar.