Between the dolls, robots and maids, there are plenty of substitutes for real-life dating partners in Japan. A notable few of them, however, will (or can) speak with you, and fewer yet will serenade you. Filling this void is au Sendai's BLUE LEAF CAFÉ, which is running a limited-time event that uses cutting-edge augmented reality technology to bring you a one-of-a-kind virtual dating partner. And who might that partner be? None other than Vocaloid singing sensation Hatsune Miku.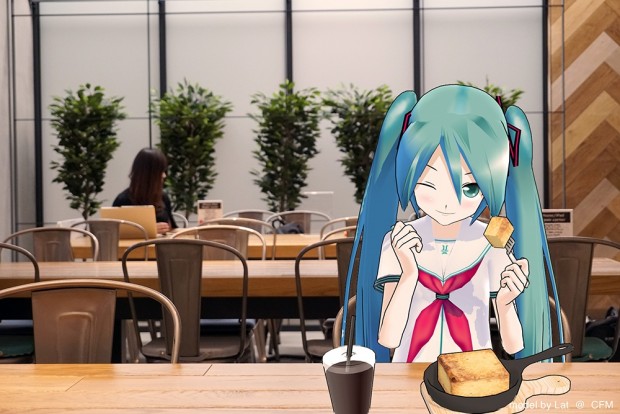 During the July event, BLUE LEAF CAFÉ is furnishing the restaurant's interior with all things Hatsune Miku and equipping tables with Lenovo Phab 2 Pro smartphones. If you're lucky enough to secure a reservation, you'll be able to use these smartphones to make Hatsune Miku appear in all her blue-haired glory before you and interact with her using the dedicated Miku Stroll software. The two of you can select from a special event-only menu inspired by and in some cases decorated with Hatsune Mike herself. There's a pastrami and pickled green onion sandwich, an anniversary rolled cake, summer tropical soda, and a Miku latte.

Each order comes with one of two exclusive coasters printed with original art commemorating the event. You might also consider picking up some Hatsune Mike and BLUE LEAF CAFÉ collaborative merchandise, including clear files, a keychain, metal pin, and au prepaid data card loaded with exclusive Hatsune Miku content. After your date, be sure to get one last photograph with Hatsune Miku on your way out. There will be an interactive life-sized photo panel set up for the two of you.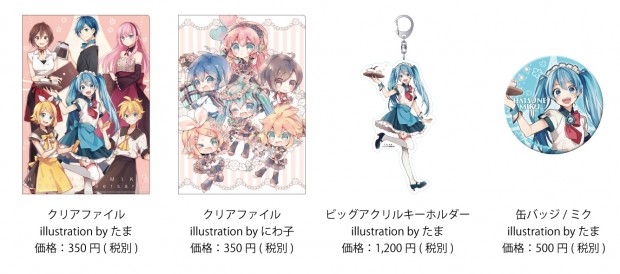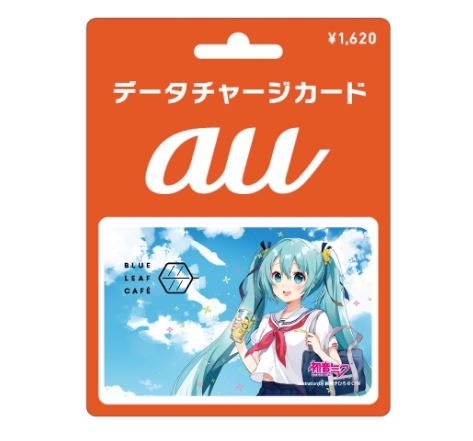 BLUE LEAF CAFÉ
3-8-8 Ichibancho, Aoba-ku, Sendai, Miyagi Prefecture
Hours: 10:00-20:00