Musician and fashion guru Hiroshi Fujiwara opened a new concept store, The Park-Ing Ginza, in an underground parking lot on March 24th.
The parking lot is located underneath the Sony Building at the Ginza-Sukiyabashi intersection on the edge of Ginza. The new store can be found on the basement third and fourth floors, and features select boutiques from Nike, Denim By, Vanquish, and more.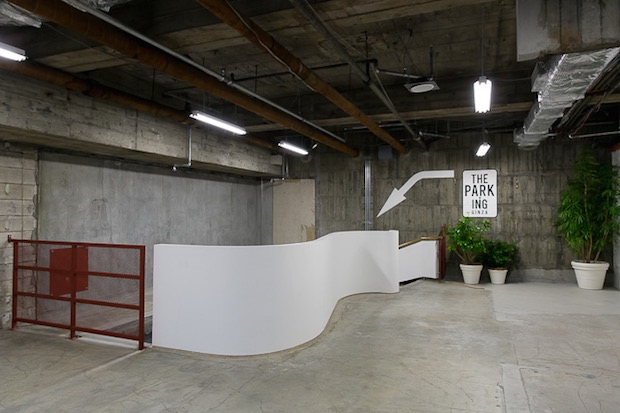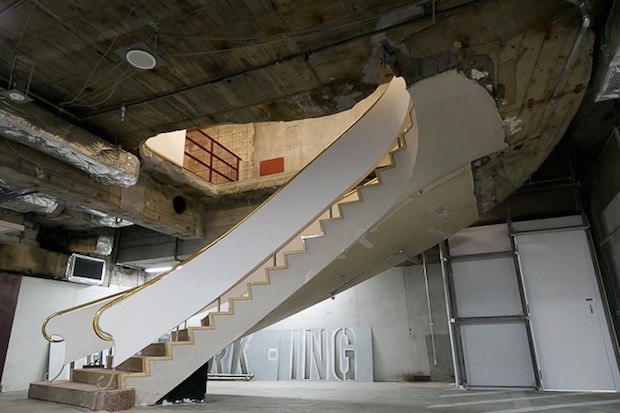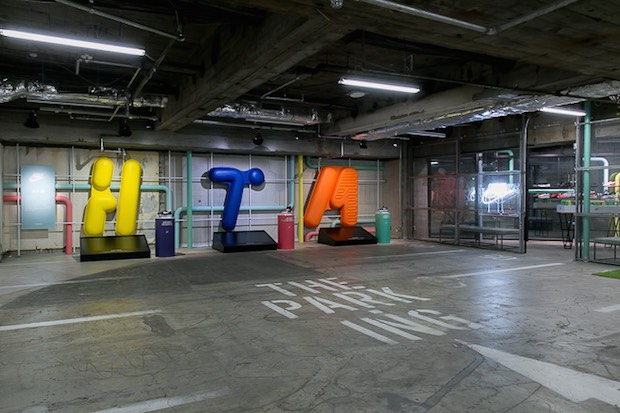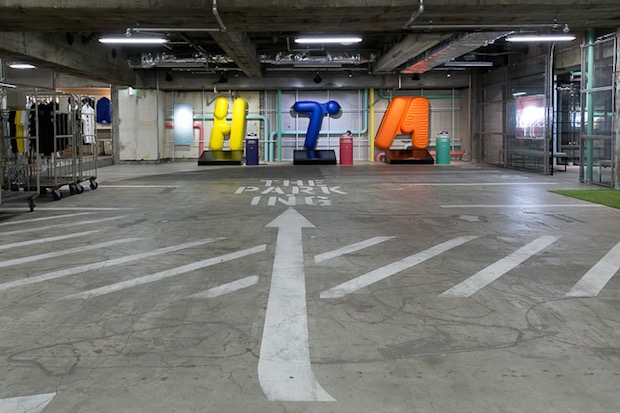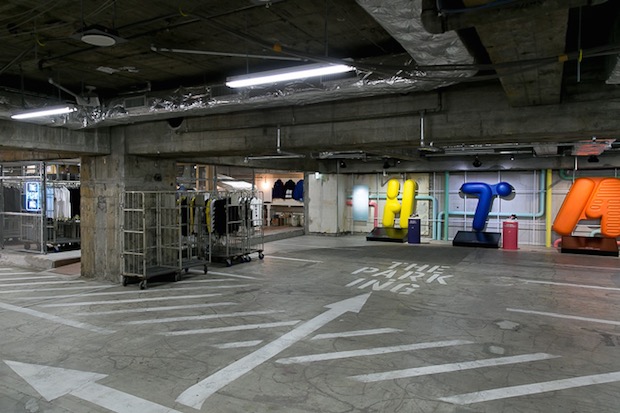 It also features Café de Ropé, recreating the popular Omotesando open-air coffee shop that was a landmark of Harajuku culture. Originally opened in 1972, Café de Ropé was incidentally the first place in Japan to serve Perrier. (This isn't the first time the cafe has been resurrected; it also reappeared as a summer venue in Hayama in 2009 and then permanently in a mall in Chiba, of all places, in 2013.)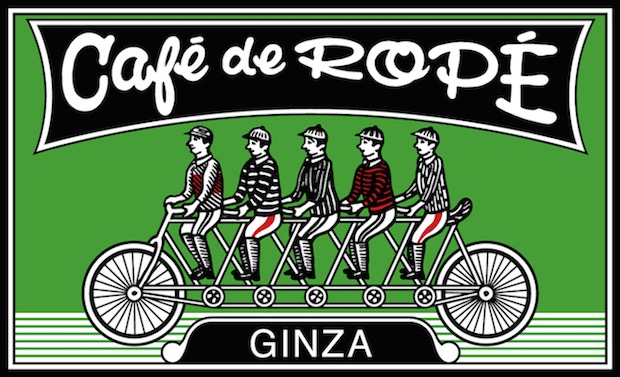 Not surprisingly given Fujiwara's musical pedigree, there is also a tony record store among the apparel in the bowels of Ginza.
The Park-Ing Ginza is Fujiwara's latest experiment in high-concept retail following The Pool Aoyama, which closed on March 22nd after two years.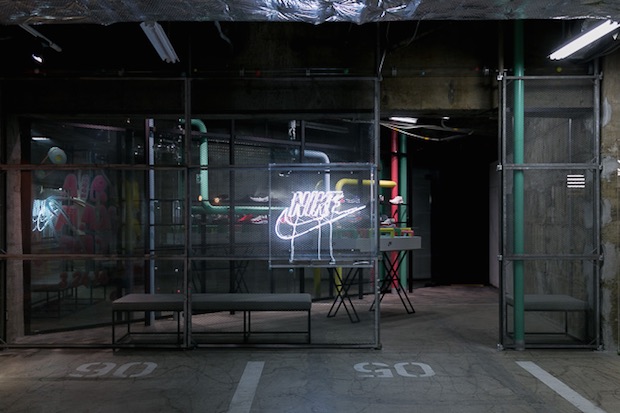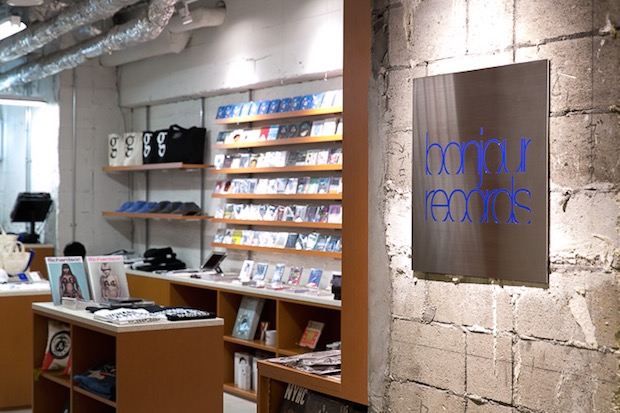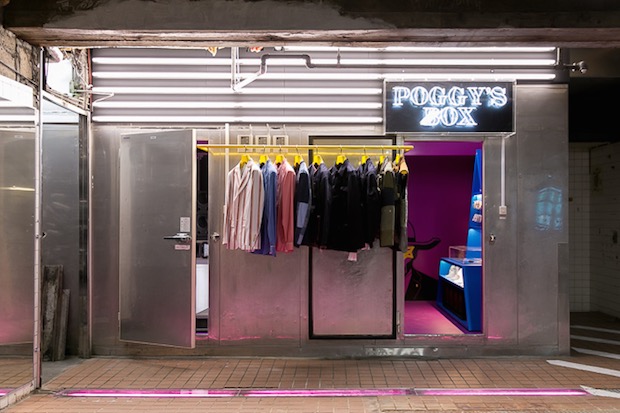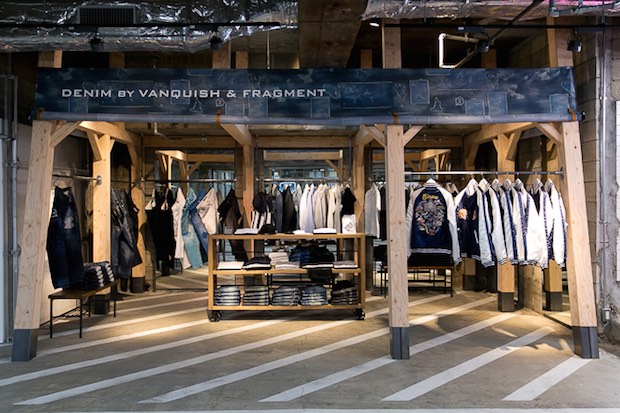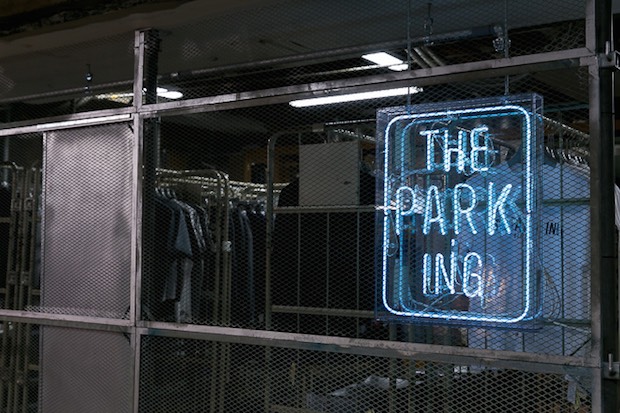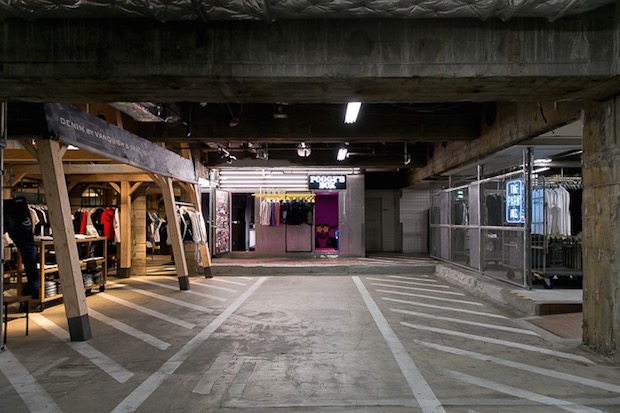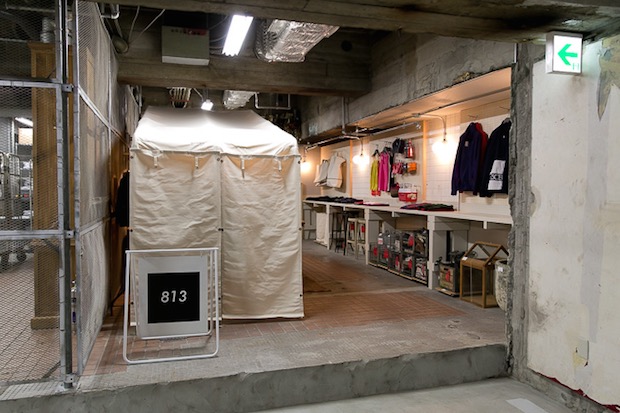 A word of warning: The Park-ing Ginza has an ID-check policy, so you will need some official form of photo ID to make a purchase.
All images via FashionSnap