One of Tokyo's most iconic railway stations is set to lose its beloved exterior and poky atmosphere. JR East plans to overhaul JR Harajuku Station with a new, larger station building and major changes to the concourse and platforms.
Granted, Harajuku is one of the most uncomfortable stations to pass through when it is crowded, which is often due to the station's proximity with Meiji Jingu shrine, Harajuku's Takeshita-dori and the top of Omotesando boulevard. It is packed with both Japanese and international tourists as well as regular shoppers. The platforms are quite narrow and the passageways winding you to the exit even more so.
However, its charming exterior is one of the few reminders of bygone days in central Tokyo. This revamp, as the design images suggest, is set to remove all traces of the old Harajuku and replace it with the glass-style, clean and convenient style we can witness almost anywhere in the capital.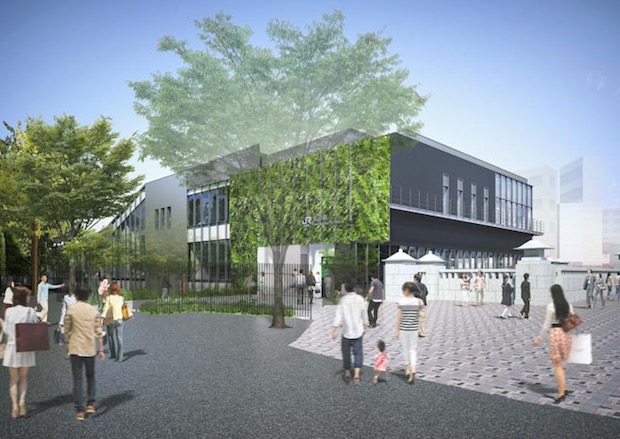 JR Harajuku Station was built in 1924 and is the oldest station building in Tokyo made of wood. Whether the distinct exterior will be fully demolished or somehow integrated into the new glass station has yet to be announced.
Unsurprisingly, this new development has been spurred by the spike in inbound tourism and is looking ahead to the 2020 Olympics, which is forecast to boost tourist numbers even more. Though the start of the construction is yet to be announced, JR says work will be finished by the time the Games start.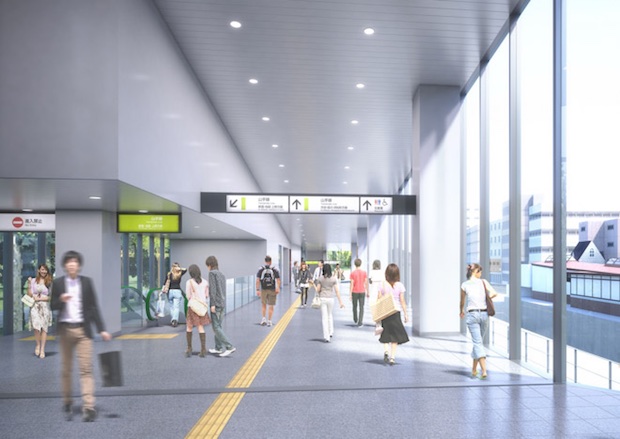 The new station will be changed into a two-level structure featuring a greatly expanded concourse, ticket gates and toilet facilities. The plans will also increase the number of elevators and add a new exit for Meiji Jingu.
The platform on the other side of the station tracks, which is currently only used at New Year to cope with all the people entering Meiji Jingu to perform their customary hatsumode, will become a regular platform for the Yamanote Line outer loop and will be directly connected to the Takeshita-dori exit. This is certainly a welcome development and will also stop new visitors forever asking people why there is a platform on the other side of the tracks that stands empty.
JR East's ambitious plans also include redesigning two other nearby stations, Shinanomachi and Sendagaya, which is located near Kengo Kuma's New National Stadium.
Elsewhere in Tokyo, the transportation company is presently carrying out major construction work at Shibuya and Shinjuku stations as well as improving facilities to Yurakucho, Shimbashi, Hamamatsucho, Nippori, Oimachi and Shinkiba stations.