Together with rice, tea is probably the drink that most people associate with Japan, even if they have never been to the Land of the Rising Sun. Green tea, and especially the powdered matcha, has become famous worldwide because of its central role in the tea ceremony and also its antioxidant properties. This success has led the Japanese themselves to re-evaluate it. And because commercialism is a tradition as long as the geisha, sumo, and haiku poetry, they have created some truly unique products based on green tea. Out of the 85 items that currently come up if you search "tea" on Japan Trend Shop (true story!), here are the five more delicious!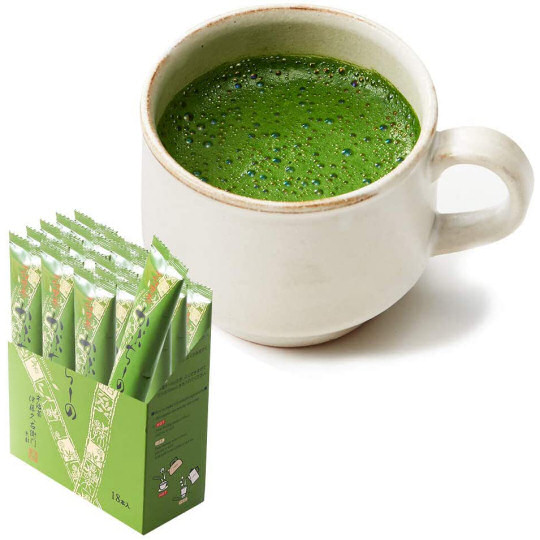 1. Ito Kyuemon Uji Matcha Green Tea Cappuccino
The idea is simple but someone had to think about it – and Ito Kyuemon, one of Kyoto's most famous matcha specialty shops, did: single-serve sticks combining matcha from Uji, an area near Kyoto that is known all over Japan for growing the best matcha in the country with nondairy creamer and powdered nonfat milk. So, basically what you do is fill a cup with hot water add one stick, stir, and enjoy an amazingly creamy drink known in Tokyo as matcha latte, matcha milk, or matcha au lait.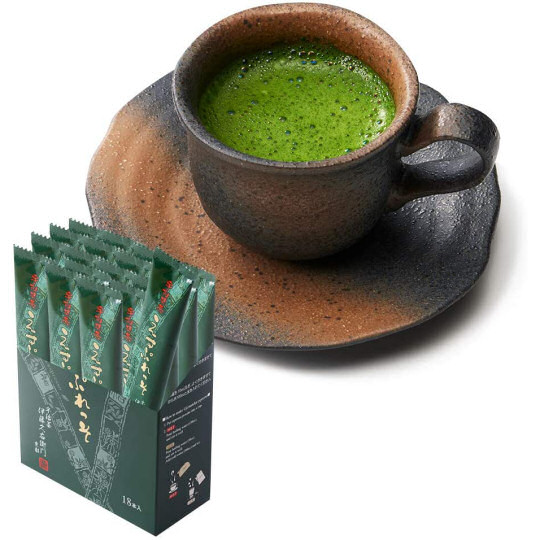 2. Ito Kyuemon Uji Matcha Green Tea Espresso
Again from Kyoto's Ito Kyuemon, the Uji Matcha Green Tea Espresso features the famous green tea of the Uji area but with less milk and creamer in each of its 18 single-serve sticks. This means that matcha's bitterness is a little more pronounced, pretty much in the same way the coffee's bitterness in an espresso's is stronger than it is in a cappuccino. If you want to keep more of matcha's kick and still have it with a Western twist (and without having to use an espresso machine) you should definitely give it a try –or 18!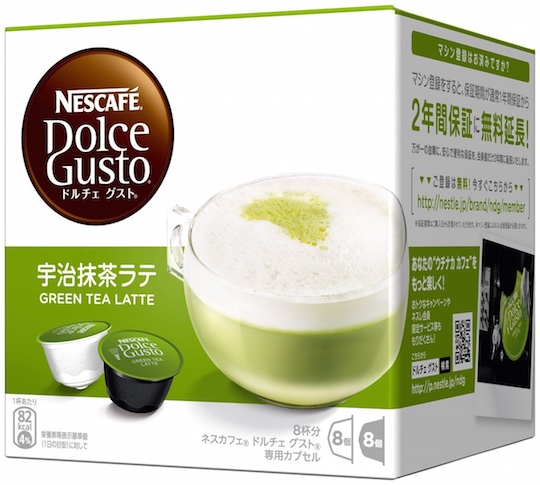 3. Nestle Nescafe Dolce Gusto Uji Matcha Green Tea Latte Capsules
Here things get a little more specific: this is a product targeting users of the Nestle Nescafe Dolce Gusto machines and consists of two eight-capsule sets that combined offer you eight amazing cups of extra creamy matcha latte. Like the single-serve sticks by Ito Kyuemon, Nestle has used matcha from Kyoto's Uji area, so you know that both taste and quality are going to be superb. If you want to keep using your favorite coffee maker but for something completely different, here you are!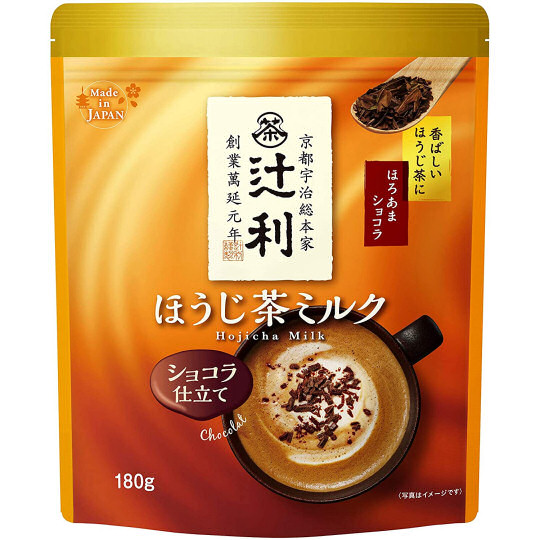 4. Tsujiri Hojicha Milk Chocolate Drink
Not all Japanese tea is matcha: as much as the Japanese love their tea natural, they also love it roasted, aka "hojicha," and Tsujiri, another famous tea shop from Kyoto, has used this tea as a basis for their Hojicha Milk Chocolate Drink. Coming in a 180 g (6.3 oz) resealable pack, this powder combines hojicha's smokiness with chocolate's sweet bitterness for a drink that is as good with plain hot water as it is with warm milk. Not what you expect when you hear "Japanese tea" but Tsujri has been in Uji since 1860, so they sure know their tea!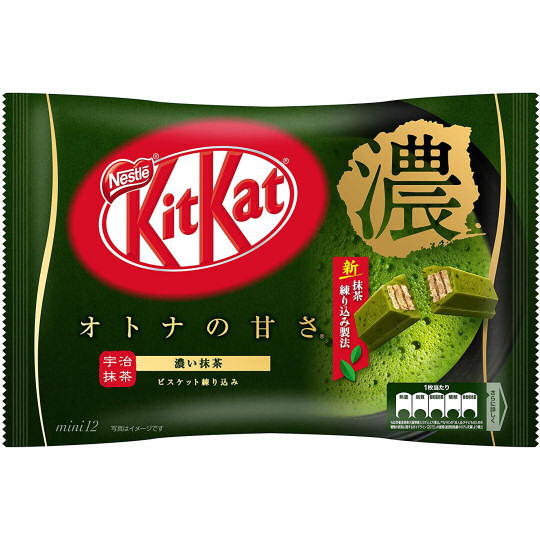 5. Kit Kat Mini Thick Matcha Tea (Pack of 12)
Tea isn't always about drinking: especially matcha has been one of the basic flavors of Japanese confectionery for centuries, so even though many would think of them as groundbreaking, the Kit Kat Mini Thick Matcha Tea are actually part of a long tradition! The difference is that inside each of these dozen bites of matcha are the chocolate wafers that have made Kit Kat a hit all over the world. Nestle uses for them the slogan "Otona no amasa," which translates as "adults' sweetness," and means that they have kept matcha's bitterness, so what you get is as much chocolate as it is matcha – an irresistible combination!
As mentioned before, this isn't anywhere near over: there are in Japan Trend Shop dozens of other tea-inspired drink products, so be sure to check them as well. Preferably over a cup of matcha latte, while nibbling on a couple of matcha Kit Kats!