It is sad to feature this kind of news at this time of year, but Reporters Without Borders have highlighted the fate of Japanese journalist Junpei (also Jumpei) Yasuda, missing in Syria. He is believed to be currently held captive by an unnamed group and facing execution.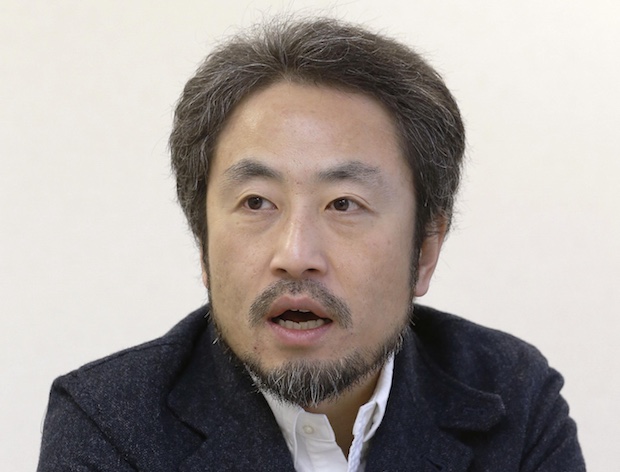 RSF issued a statement on December 22nd:
Reporters Without Borders (RSF) calls on the Japanese government to do everything possible to obtain the release of Jumpei Yasuda, a Japanese freelance journalist who was kidnapped in Syria in July and who is still being held hostage by an armed group.

According to the information obtained yesterday by RSF, those holding Yasuda have started a countdown for the payment of a ransom, failing which they are threatening to execute him or sell him to another terrorist group.
After freelance journalist Kenji Goto went missing after he tried to free Haruna Yukawa — both were beheaded by Islamic State (also known as ISIS or Da'esh) in January after random demands were not met — the latest twist in this saga is the capture of Yasuda in July this year, after he was trying to cover stories such as his friend Goto's execution. It is not yet known who exactly holds Yasuda, though it is not thought to be IS.
The story actually first emerged in July, though the Japanese government and media maintained silence about the reports, ostensibly so as not to endanger Yasuda's life further.
Yasuda has a long history of reporting from the Middle East and was even previously held hostage in Iraq.
Update: December 28th
RSF has now withdrawn its statement.
The release was not drafted according to normal procedure and was not sufficiently verified. It has therefore been withdrawn pending fuller information. We ask Yasuda's family and friends, and the families of other hostages in Syria, to accept our apologies.
RSF was heavily criticized for potentially endangering Yasuda's life further by publicizing his alleged capture.