The popular Q-pot Cafe is celebrating the start of 2016 — the year of the monkey in Japan — with some themed special items on their menu.
Available only from January 3rd to January 11th, the New Year menu includes chocolate banana cake, chocolate mousse, and more.
As always, the food and drink looks almost too good to spoil by eating!
Q-pot Cafe is the coffee shop spin-off created by the sweets-themed fashion brand Q-Pot, who specialize in creating girl-friendly confectionary-design items where you least expect them (mobile phone accessories, televisions, and so on).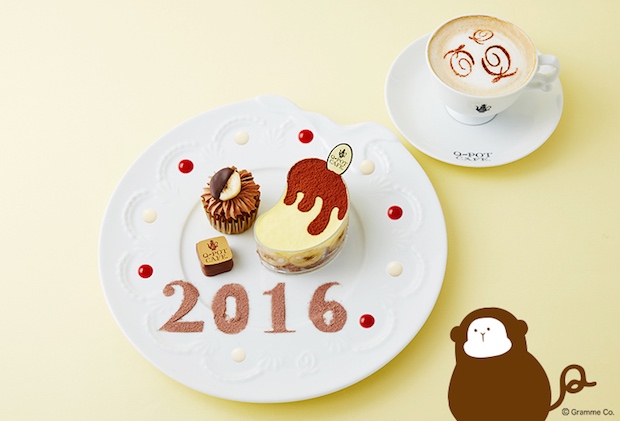 Located in the backstreets of Omotesando, Q-Pot Cafe is a perfect microcosm of Harajuku kawaii fashion and Alice in Wonderland fantasies, installed with several different "secret" rooms that form cute rabbit holes for young female consumers to plunge into and escape the realities of Tokyo.
Every year, the zodiac animal inspires an array of cool products, store designs, and accessories — not least Nengajo (New Year Cards).