And this year's biggest student trend in Japan? Apparently it's okashi ryukku — rucksacks make from candy and snacks.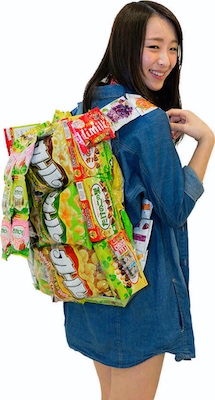 This year social media has been awash with pictures of what school kids (especially girls) have created out of bags of potato chips and other packets of candy and snacks. The surprisingly sturdy-looking bags are certainly one way to make use of all those bags of chips and packets of snacks students tend to be surrounded by. The big question, though, is whether the students can bear to eat them — and if so, where do they start?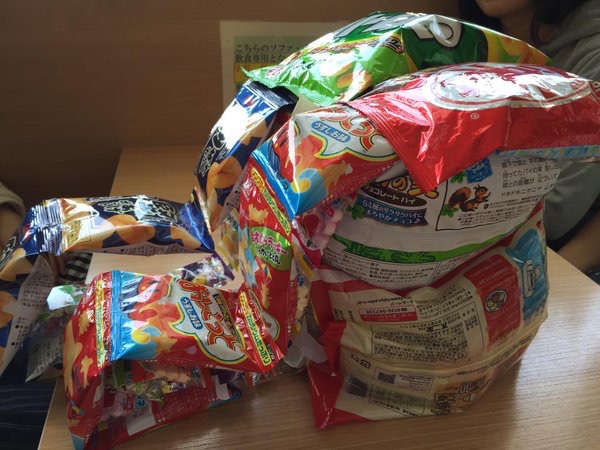 The incredibly inventive and vibrant backpacks are homemade both by students but also by parents and relatives as presents.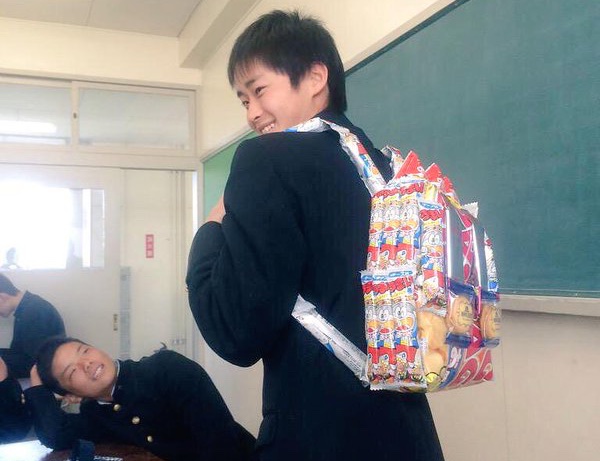 Meiji even ran a campaign over Halloween asking people to make a snack backpack and then post a picture on Twitter to win prizes. The results are a visual feast of multi-colored bags and other items on a range of school kids and even babies.
Cosplayers have also been joining in the fun.
The trend seemed to originate from Korea and spread to Japan earlier this year, dating back at least as far as March. Now it is being picked up by brands (witness Meiji) and also the mainstream media (it has been featured on TV and the Asahi Shimbun did a piece in mid-November).
Over in South Korea, at least, the trend goes back further. In 2014 Korean college kids had some aquatic fun with potato chip bag pillows and rafts.