These amazing straw sculptures by Amy Goda have been attracting a lot of buzz.
Goda created the zoological artworks out of leftover rice straw (wara) in Niigata Prefecture.
There's a triceratops and a T-rex looking hungry.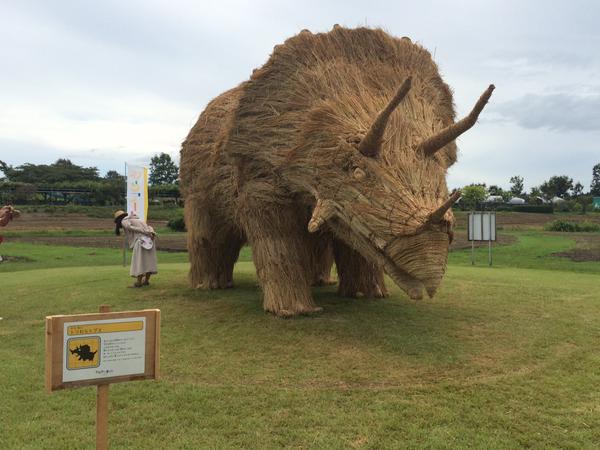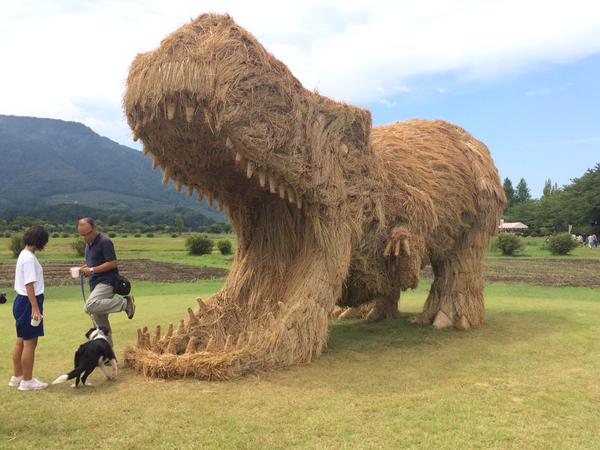 Goda also had four other sculptures on display: a praying mantis, a crab, a snake, and a floating duck.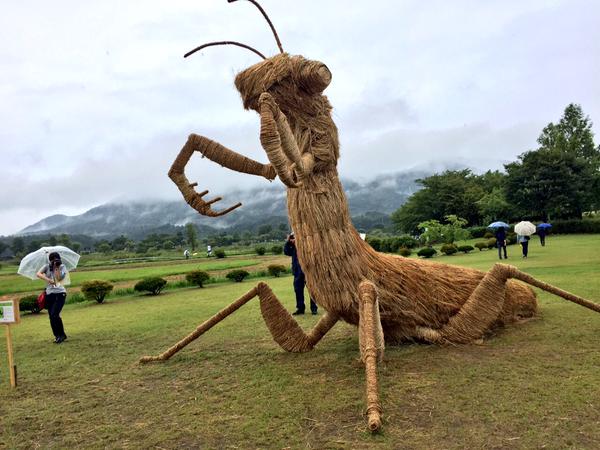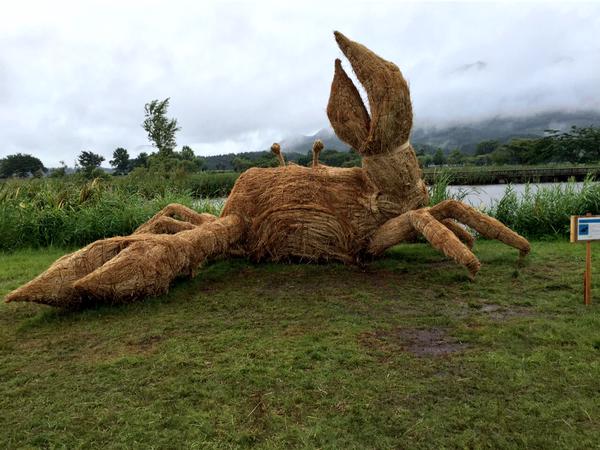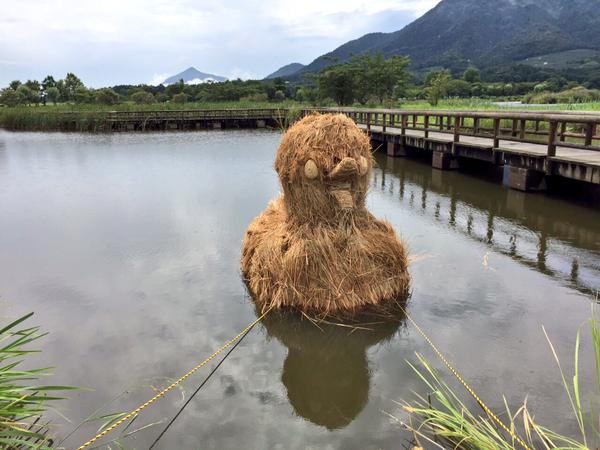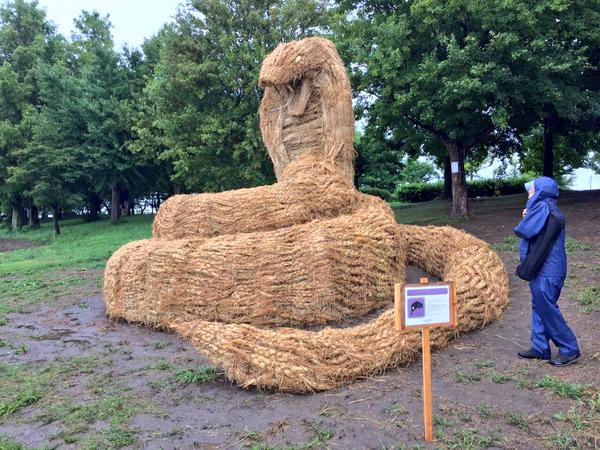 The sculptures can be found in Uwasekigata Park in Niigata City until early November as part of the Wara Art Matsuri in Niigata, created in partnership with Musashino Art University.
It seems that the sculptures aren't only straw: they have wooden frames.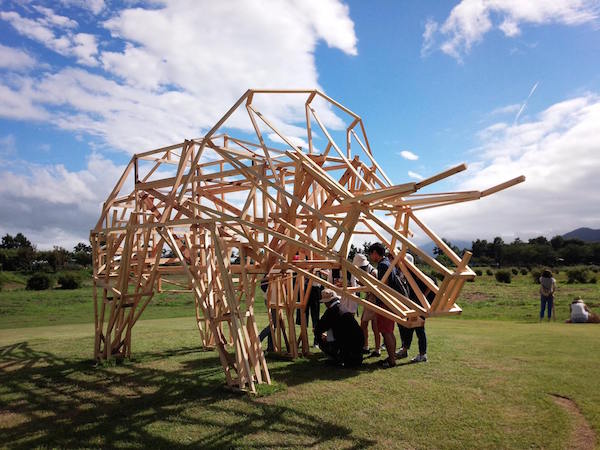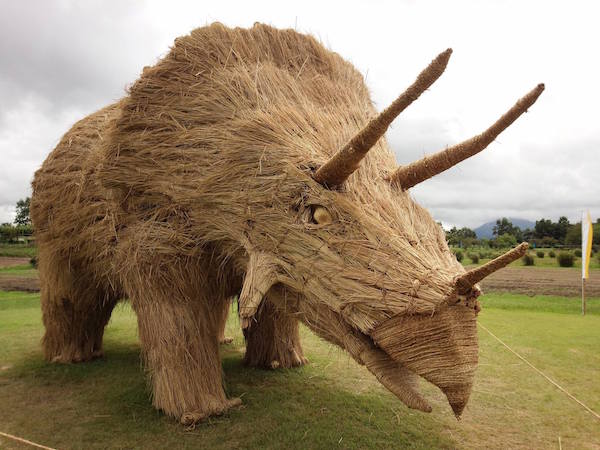 Personally, we can't decide if these sculptures are downright amazing or plain terrifying.
These kind of site-specific rural artworks projects are common in Japan.
Every year Inakadate in Aomori hosts a "rice paddy art" festival, including huge recreations of famous paintings and other images in the rice paddies. The success of the festival in attracting visitors to the remote region has led to copycat events in other places around the country.