In Japan, Christmas Eve is not a time for church — it's a time for couples. Restaurants in cities are packed with pairs of diners enjoying expensive, luxury courses.
But not everyone has a special someone on this romantic day, while others are separated from their partner due to work or other commitments. Fortunately, au has stepped in with Hakuhodo to create a one-day-only restaurant for those couples who cannot meet face-to-face on December 24th.
Syn Dinner is a virtual way to connect "two distant hearts."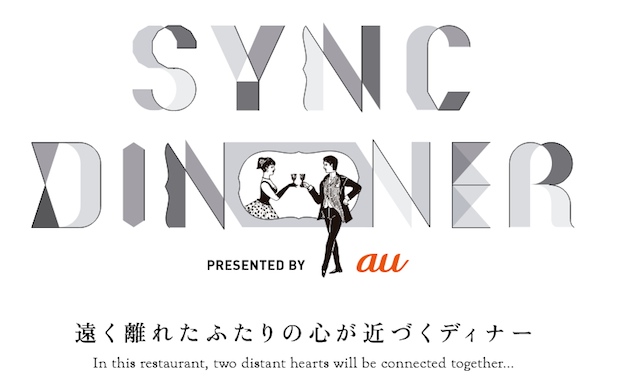 Two couples have been selected who live 400km apart.
The couples reside apart in Tokyo and Osaka, but thanks to au's realtime screen displays set up in hotel rooms in the respective cities they will be able to enjoy a virtual Christmas Eve meal.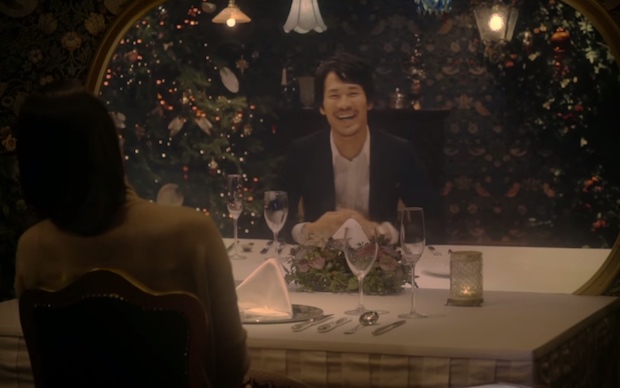 While the technology still has limitations and there will certainly be no post-dinner "dessert" — surely part of the draw for many couples! — participants will at least be able to eat and talk as if they are in the same restaurant.
As au say, "for long-distance lovers, this interactive dinner enables 'heart-to-heart connection' by sharing the same time and space together".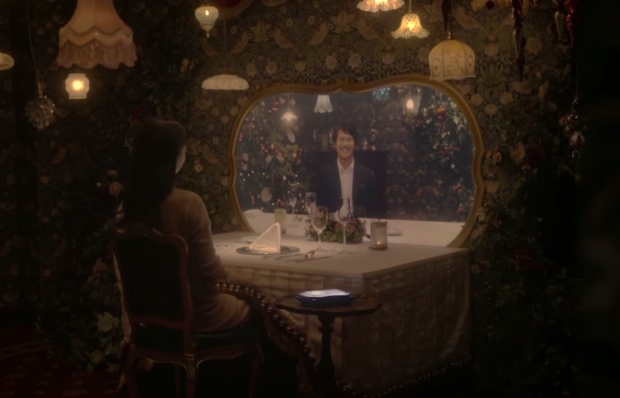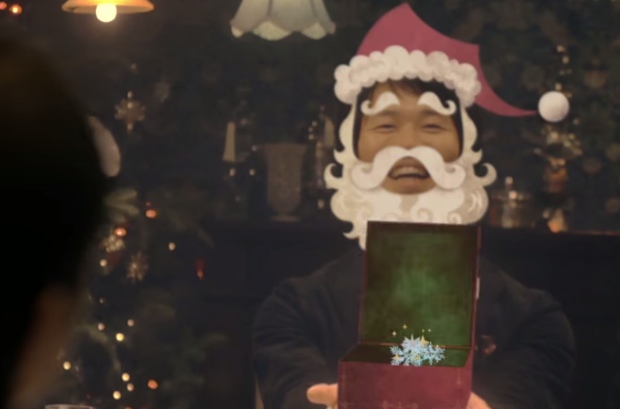 Motion sensors sync your toast. The same waiter will seem to be traveling the 400km to serve both parties the dinner (we suspect twins are employed). You can blow through the display to blow out the Christmas cake candles served during the meal, and also add digital "decoration" to your face or hands via the display. And finally you can even have a romantic photo taken of the two of you "together" at the restaurant.
Unfortunately, au is no longer taking applications. The two couples already chosen will be sitting down to their long-distance meal in two separate sessions from 5pm on December 24th. Still, it would be neat if this kind of system became a permanent feature of certain restaurants and hotels in the near future.