The Japan Sport Council has selected the winning architect for building the new National Stadium Japan.
There were 46 entries from architects around the world in the first stage, of which 11 were then put forward for the final selection. The jury chair was Tadao Ando, the Japanese architect famed for his use of concrete.
The winner has been announced as Iraq-born and British-based studio, Zaha Hadid Architects. Zaha Hadid beat out other short-listed candidates such as locals Toyo Ito and Pritzker-winners Kazuyo Sejima, and other entries from Germany, Britain, Australia and elswhere.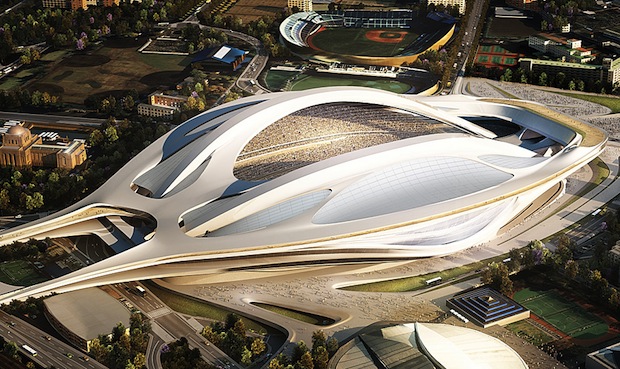 Hadid has previously won the Pritzker and Stirling prizes, and her sporting facilities include the London Aquatics Centre that was a large part of the recent Summer Olympics in the UK.
As Ando put it, the new stadium has "to establish a dialogue with its physical context, which includes sites such as the Meiji Shrine".
Will the Hadid stadium be up to the challenge? The concept images as any rate look awesome.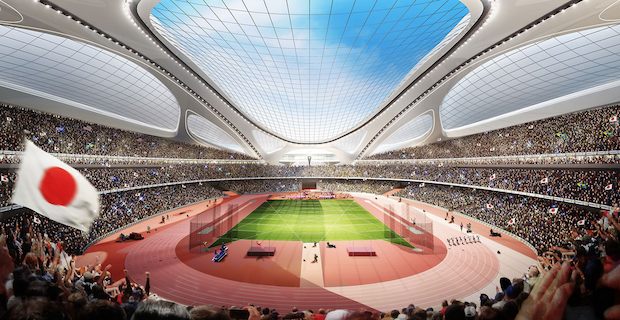 The original stadium of course featured in the 1964 Tokyo Olympics, although it is not nearly as well known as the nearby Yoyogi National Gymnasium, designed by Kenzo Tange, and which still graces north Harajuku with its curving roof and featured in background shots of the James Bond film You Only Live Twice.
It is to be built by 2018, in time for hosting the 2019 Rugby World Cup (and perhaps another Tokyo Olympics in 2020 if Shintaro Ishihara et al has his way).
There has been a lot of this flag-waving based on Sixties nostalgia recently, from Ishihara's new party name and logo to now the distinct tone of the stadium competition outline, which claims without a hint of irony that "the construction of the stadium is being undertaken as a national project on a scale unprecedented in this century".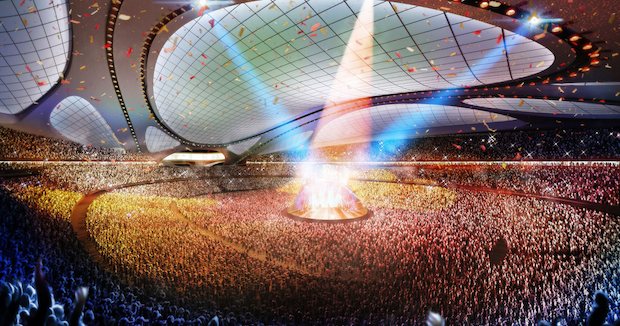 You could argue that a "national" stadium cannot avoid sounding, well, nationalist, though somehow these words chill: "We want to change Japan. We want to make it new again — a nation that lives each day with its head held hight. But we need a symbol — a symbol the entire nation can take pride in, and enthusiastically support."
Funny, I thought that was the job of the Emperor, a veritable good ol' egg if ever there was one and certainly a symbol of sorts for the people.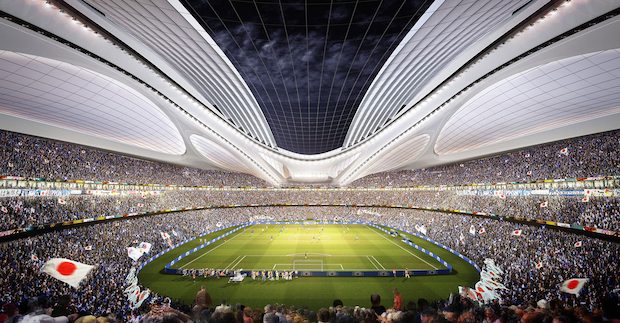 To our cynical eyes, this project smacks less of sport and design, but, like most similarly large-scale projects at times of national crisis, it feels more like bread and circuses: Distracting the population from all the bad things, namely Fukushima, TEPCO and the ineptitude of the government.