Kirin has cemented its entry into the craft beer market with the opening on April 17th of Spring Valley Brewery, a brewpub in Daikanyama. Another SVB brewpub has opened in Yokohama.
The name derives from William Copeland's brewery, which was a pioneer of beer production in Japan and became the genesis of Kirin's own brewery in the early twentieth century.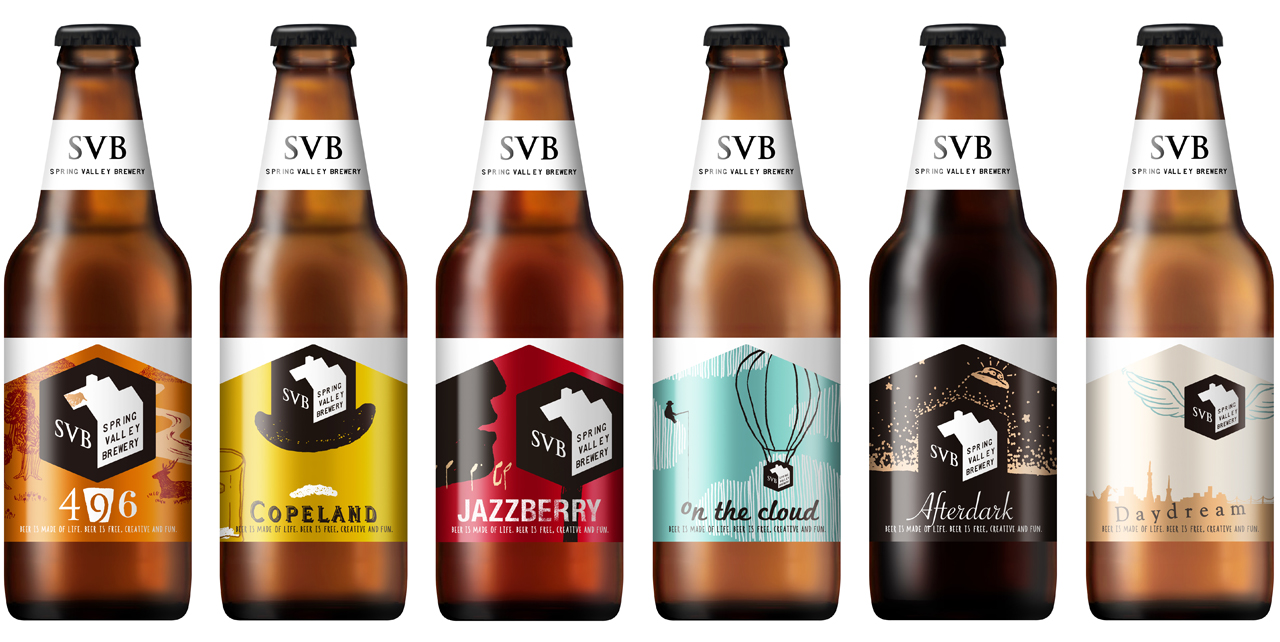 In July 2014, Kirin announced that Spring Valley Brewery would be a wholly new subsidiary, offering microbrews served at the two brewpubs sites.
The chic 200-seat Daikanyama space opens at a new development in the neighborhood called Log Road, located along where the tracks of the now underground Toyoko Line used to run.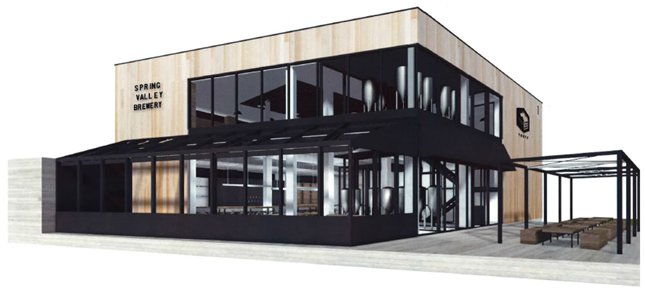 There are six brews on tap: 496, Jazzberry, on the cloud, Copeland, Daydream, and Afterdark.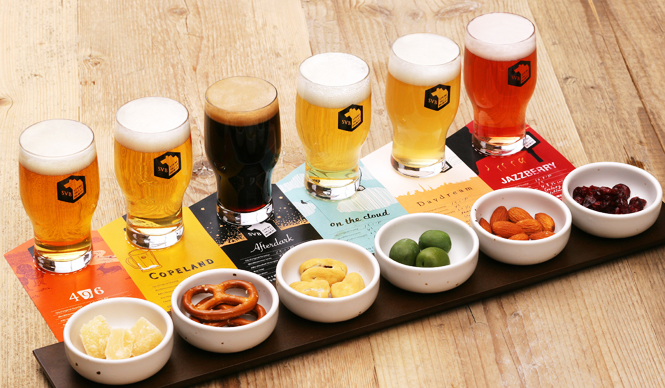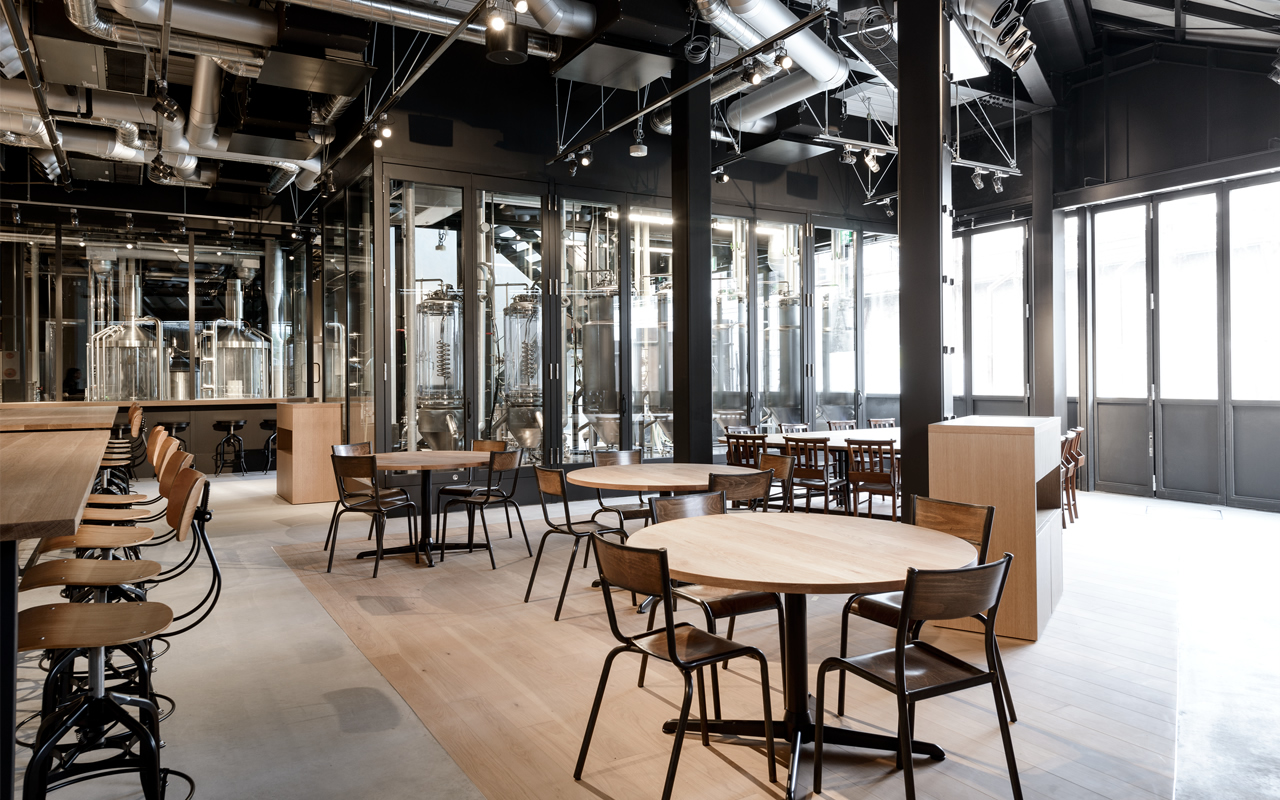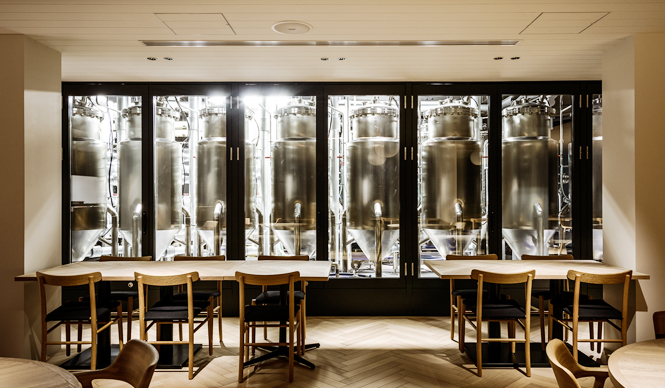 While the Daikanyama brewpub has opted for a wooden look, the Yokohama space is brick, in keeping with the spirit of the city famous for its foreign architectural styles.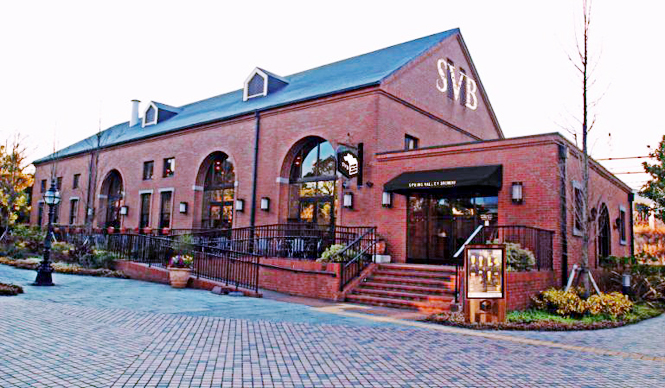 Kirin has already experimented with craft beer-esque brews, including its Kirin Stout, so this isn't such a giant leap for the 100-year-old company.
However, the major Japanese beer makers have been committing commercial suicide for too long. As young people drifted away from beer, their tactic was to create countless numbers of happoushu and daisan beers — fake beers, essentially — that got around the tax on beer and so could be marketed as cheap ersatz beer. As Japan continued to linger in recession, this worked to keep their annual sales afloat, especially as they were constantly devising new products to make mini spikes of interest. Beer became just another FMCG, as expendable and forgettable as any other snack in the convenience store.
Quality went out the window. Finally we seem to be emerging from this quagmire.
The initial response was "cool beer", quite literally. Kirin and other major breweries started to market beer as a great drink for the summer through temporary drinking spaces in Tokyo. This was a big success and got younger consumers excited about drinking beer again, even if it was at "sub-zero" temperatures.
Concurrently we then started to see many types of "beer toys" from Takara Tomy and others, designed to help you create the experience of drinking freshly poured foamy cold beer at home or on picnic. The zenith of this was surely when Takara Tomy stepped in to make a product of the Frozen Beer Slushie Maker, which had previously only been available at Kirin's special summer beer gardens.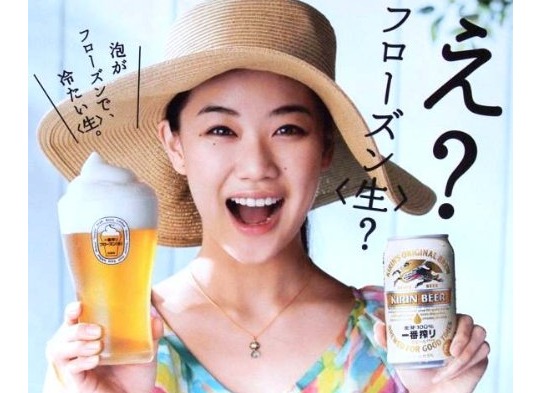 And now we have come full circle: Kirin is a microbrewery again.
The Japanese craft beer scene itself has been around since the 1990's. What's really changed things in the past few years has been the explosion of craft beer bars, brewpubs and craft beer festivals all over the country, especially in the Tokyo area.
Yona Yona's ales are now stocked in regular convenience stores and have their own plush restaurant in Akasaka. Even Shibuya got its own craft beer recently.
While sometimes the craft beers have wandered into the gimmicky, breweries like Coedo and Hitachino Nest have seen their beers acclaimed overseas.
Foreign breweries have noticed. Scottish craft beer maker BrewDog saw enough growth in Asia that it opened its a dedicated bar in Roppongi.
There's an interesting parallel to this: Anheuser-Busch InBev's Budweiser tried to muscle in on the craft beer market in America by appearing at fairs and events with its regular lagers, and has started buying up craft breweries. In response to the growing popularity of craft beer, it even resorted to mocking the culture with a snarky Super Bowl ad that prompted a backlash. Kirin, be warned.