To know Kyary Pamyu Pamyu is to love Kyary Pamyu Pamyu.
At the young age of 20, she has dominated Japanese music charts and global YouTube viewing lists. If you're in Tokyo, it's pretty much guaranteed that whichever neighborhood you're in, you'll run into a cardboard cutout, or billboard emblazoned the princess of pop.
While Kyary is on her 100% KPP world tour, fans in Tokyo can still get their fill of Kyary at TV Asahi at Roppongi Hills. From March 1-25 visitors can see some of Kyary's famous outfits on display at a pop-up museum titled "Kyary Pamyu Pamyuseum".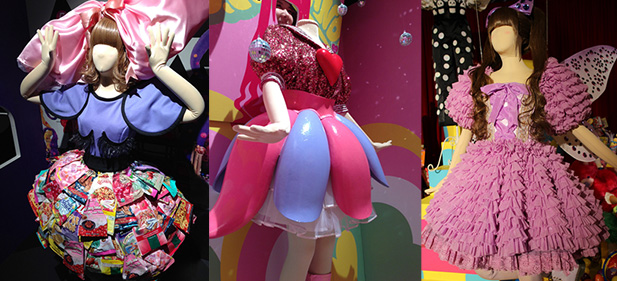 There is an interactive program for visitors called "Kyary Pamyu Pamyu Museum ~ Kawaii Wo Torimodose!~". Participants have to keep their eyes peeled for four symbols around the museum that will help save Kyary from an evil witch who wants to force her to become "plain".
Roppongi Hills can be a little confusing, and I made the mistake of walking around the courtyards looking for the exhibit while listening to music. I had all but given up when took out my headphones, and there it was: PONPONPON was blaring like a siren's song. The search was finished in no time and I paid my ¥800 to a very sweet girl wearing one of Kyary's trademark strawberry-blonde bob wigs.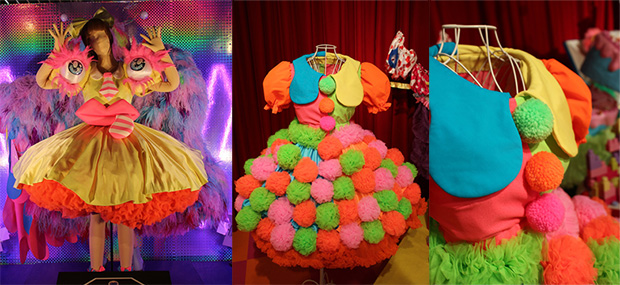 Seeing Kyary Pamyu Pamyu's outlandish outfits up close and personal is an experience not to be missed by fans and general fashion lovers alike. Take a look at the