Okay, fanboys, calm yourselves.
Imagine two of the coolest things guys tend to get excited about: Star Wars and Japan's Warring States (Sengoku) Period. Combine them — and you have something truly awesome.
Hoping to cash in on the Star Wars fever gripping Japan this year, Bandai has created the Meisho Movie Realization Teppo Ashigaru Sandtrooper.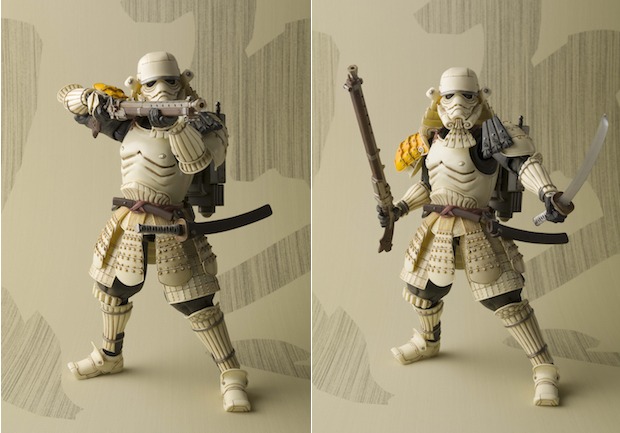 Sandtroopers are, of course, the Stormtroopers who appear on desert worlds such as Tatooine. Teppo ashigaru were the foot soldiers armed with muskets in Japanese history.
Bandai has literally put the two together, following on from their earlier success with the "samurai Darth Vader" figure.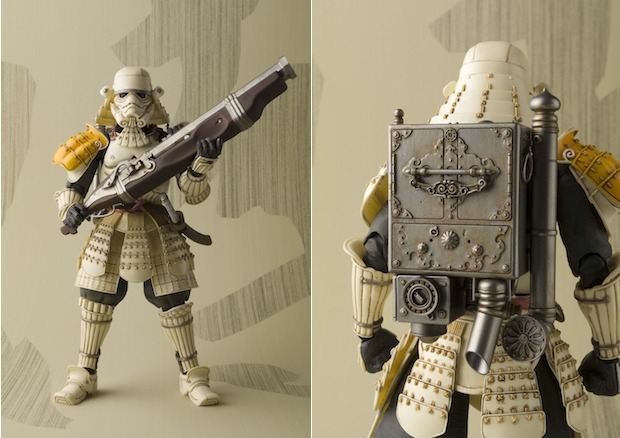 The Sandtrooper comes with a sword and two types of gun, including one that is frankly outlandishly large. His armor is decorated with Japanese gilt and ornaments while retaining a familiar Star Wars tone. The backpack is now a steampunk metal case.
Sadly, we don't expect these foot soldiers to make it into new movie in December, but the figure design has given us plenty of fuel for our imaginations.
The figure will cost ¥8,856 ($73) and you'll have to wait until February 2016 for deliveries. Reservations opened August 25th and we expect the limited-edition items to sell out almost immediately.