Monocle has declared Tokyo the world's "most liveable city" for the second year running.
The magazine says:
This city of 13 million nurtures a balance of hi-tech efficiency and traditional neighbourhood values — and it's a combination that wins the Japanese capital the top spot for a second year running. Our film focuses on its nocturnal delights, from sunset sports to the public-transport system, restaurants to late-night shopping.
Monocle highlights the punctual transport, safety and convenience as well as the night life of the city where shops are open late and there is always such a choice of places to eat and drink. The magazine also notes the popularity of sports and running in Tokyo after work hours.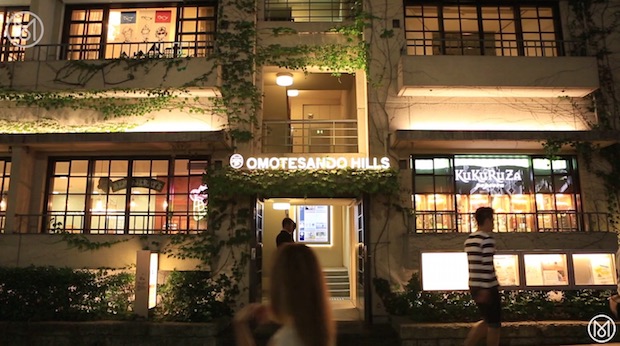 Though this is a welcome change from all those misleading "guides" that frequently declare Tokyo to be one of the most expensive cities in the world, based on false criteria of American-sized homes in the city center of Tokyo, Monocle's standards are also problematic.
The magazine has long been obsessed with Tokyo. Content about Japan regularly features in issues (there is a "Tokyo bureau" since 2007) and it has even produced its own guidebook to the city in its own inimitable style.
Monocle once had a pop-up shop, in Francfranc in Aoyama, before it eventually opened an antenna cafe in Yurakucho and then a shop in Tomigaya, which perhaps best encapsulates the Monocle-reading demographic. The store is housed in the same building as the Tokyo offices for Winkreative, the creative agency responsible for Monocle.
This is Monocle reporting on Isetan, "shopping as spectacle".
But whose Tokyo is all this? It seems to be pulled from a hipster wet dream revolving around third-wave coffee shops in Nakameguro and apartments in Yoyogi-Uehara. It is a world inhabited by singletons under 40 with jobs in the creative industries, rather than regular families or people who work long hours.
This video showcasing the city as the world's most liveable is revealing in that it shows almost entirely only young people. Where are the families? Is Monocle aware how hard and expensive it is to get a place for a toddler in a nursery in Tokyo? And what about how rare it can be for non-smokers to find somewhere to eat and drink? Instead we are treated only to alluring shots of Commune 246 or charming back streets. We see taxis gently taking people home, and evening trains hardly full. We doubt the folks at Winkreative ride the JR Yamanote Line during the morning rush hour. That would make for very different footage.
We love Tokyo, but there needs to be some realism to lording the city. We fear that Monocle is pushing a fantasy of Tokyo for single men in their thirties.