Occupying ground somewhere between design and urban anthropology, Tokyo Totem, A Guide to Tokyo is a newly released guidebook about Japan's capital city and ever-inspiring whirlpool of images and adventures.
Published by Flick Studio in Tokyo, the guide is a project by Dutch "urbanism and futurology" creative studio Monnik. It is edited by Christiaan Fruneaux and Edwin Gardner (Monnik's co-founders), and designed by Jasper van den Berg. Several years in the making, it grew out of a workshop at Shibaura House in late 2012.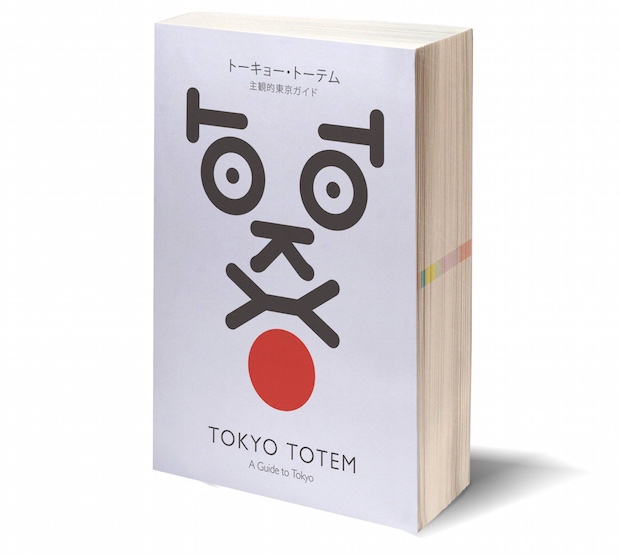 The book (mostly in English, with some Japanese translation) is divided into five (technically "4.5") chapters: Find Yourself, Walk the Land, Follow the Rhythm, Choose Your City, and Make Yourself at Home.
It seeks to get behind the "facade" of Tokyo's "spectacle and confusion" to reach the "steady, rhythmic and miraculous everyday world that can be yours if you want it to be" through examining totems in the city.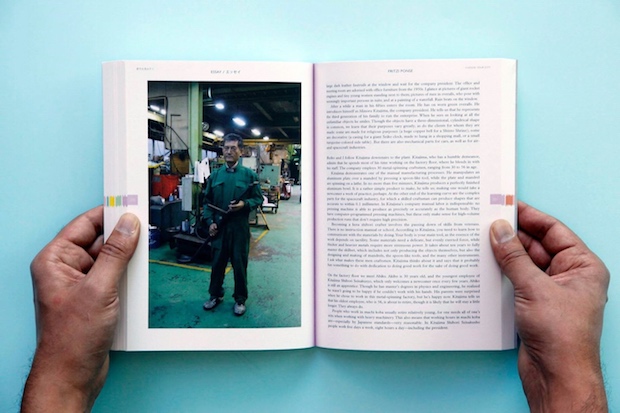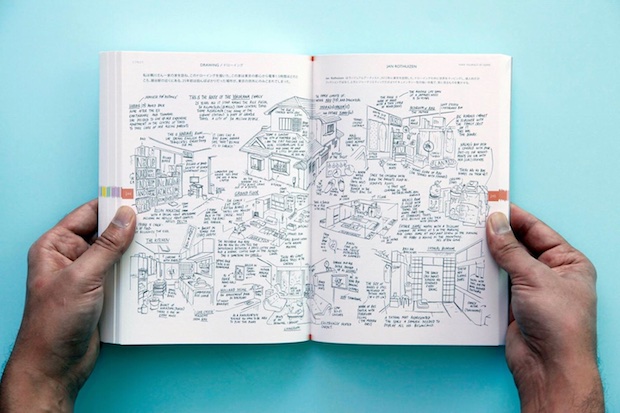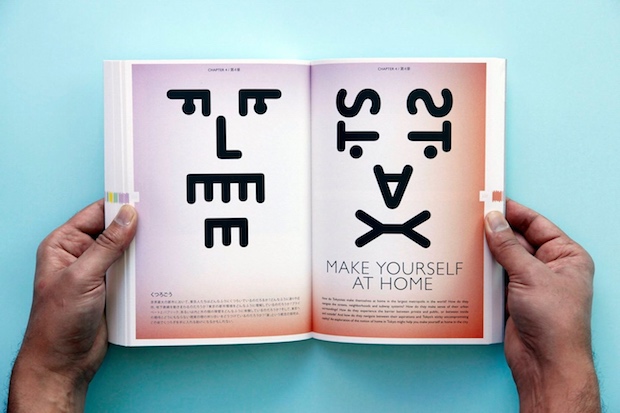 It's basic premise it that what makes Tokyo unique is its size and its safety, and its obliqueness: "Tokyo in particular seems to baffle people," as Monnik says in the introduction. Yet, as Niklas Fanelsa says elsewhere in the book, "once you start to read the landscape that lies beneath the tarmac and beyond the concrete, a new urban logic reveals itself to you."
Tokyo Totem matches flanerie and academic essays with inventive graphic design, use of collage and images.
A manga by Jonathan M. Hall and Zhang Yi about the slum district Sanya mixes pop culture with meditation on police power in Japan (what they call "still power: sartorial surveillance and the under-city"). One of the best essays is a visit to a factory in Ota ward in Tokyo, profiling a nice example of real present-day craftmanship in Tokyo: unpretentious, necessary, charming. There is also a funny, brilliant and touching essay by Greg Dvorak on sento (public bath) culture and the "Tokyo bathscape".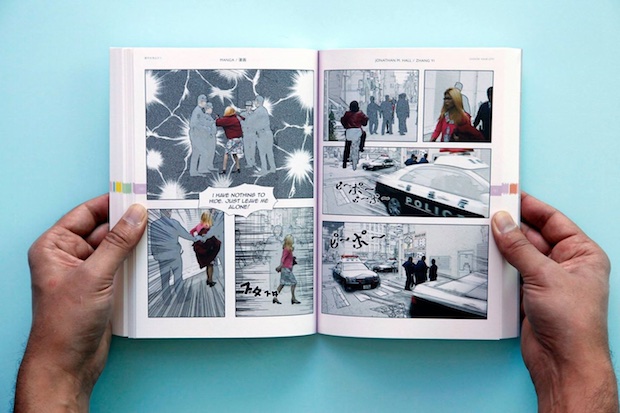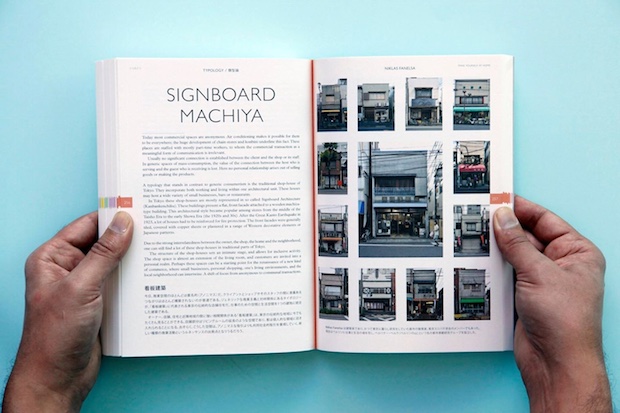 Another entry, by Daphne Mohajer va Pesaran, also makes an intriguing parallel between Shoichi Aoki's trend-spotting in Harajuku in the 1990's and Wajiro Kon's illustrations of Ginza in the 1920's, with rumination on the issues of documenting street fashion trends, even if the article slightly overstates the influence of Harajuku today.
Almost all the entries apply different formats, both graphically and textually. Some contributions are abstract, some anecdotal, some more like fieldwork. Recurring themes are geography and topography, as well as retail and infrastructure, homes and architecture.
There are some unfortunate hipster trappings, however, such as the foreign guy who carries a circular mat of vinyl around with him ("I couldn't find my place in Tokyo") or a man drawing on a personal desk he has brought onto a train. The profile of one contributor says he is a "romantic geographer" (eyes glaze over), while the sections featuring the foreigner wearing the t-shirt saying in Japanese "I am not from here" and a showcase of "plant uniforms" are a little tedious to long-term residents. Fortunately the quality of the other entries make up for these.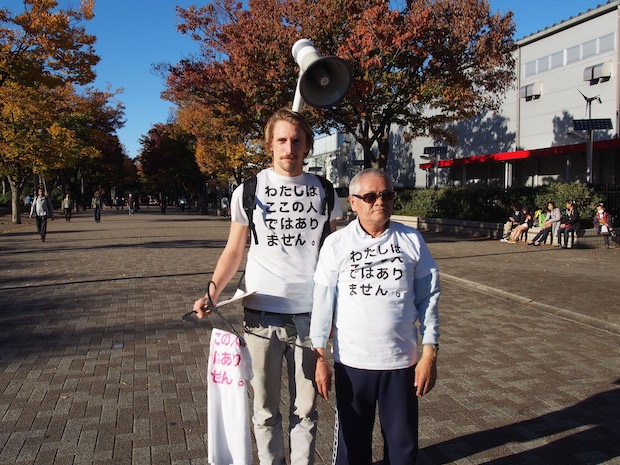 A companion exhibition at UltraSuperNew Gallery runs until November 24th.
There is quite a market for these designer or exclusive city guides, all seeking to offer their take on the ever-changing metropolis. In particular, Monocle and Louis Vuitton have produced their own uber-expensive, uber-snobby books in recent times.
But Tokyo Totem is a world away from these luxury and practical guides. It actually more recalls Atelier Bow Wow's Made in Tokyo 2001 book about dame ("bad") architecture, or the mini book produced by the boutique hotel Claska, Tokyo by Tokyo or even Art Space Tokyo by Ashley Rawlings and Craig Mod.