The upcoming election on July 10th for the House of Councillors will be the first time that 18- and 19-year-olds will be able to vote in Japan.
This means there are 2.4 million new youth votes up for grabs, but do the teenagers even know about the election and will they vote even if they do?
Both public organizations and the political parties are campaigning hard to encourage the newly enfranchised to contribute to the election, whose turnout is predicted to be low.
Election commissions on the national and local level are trying to disseminate information and excite teenagers about the poll.
The Ministry of Internal Affairs and Communications, which organizes elections in Japan, hired actress Suzu Hirose to front their campaign publicizing the election. Sadly the politicians the teenagers are voting for don't look as nice as Hirose, though this is certainly one way to get their attention.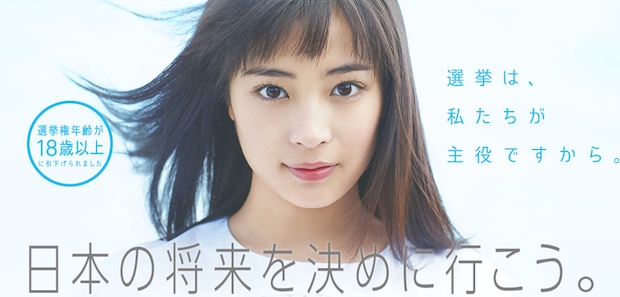 Sometimes, though, the attempts have taken a curious approach.
As we previously reported, Tokyo Metropolitan Government launched TOHYO-to, featuring a truly bizarre video and website that seemed to liken the election to a psychedelic experience.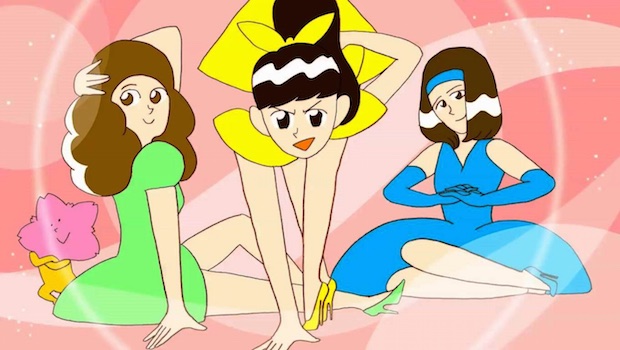 Other governments were more subdued. Nara City has a short anime by the up-and-coming Ryo Inoue where a character called Naranara educates three just-turned 18-year-old women about the need to vote (Inoue also voices all the characters). The anime then morphs into a surreal song in Inoue's inimitable style.
Another Kansai city, Ikoma, has created a two-page manga with its mascot, Takemaru-kun, which was sent to new voters in the district. The manga was written by a first-year college student.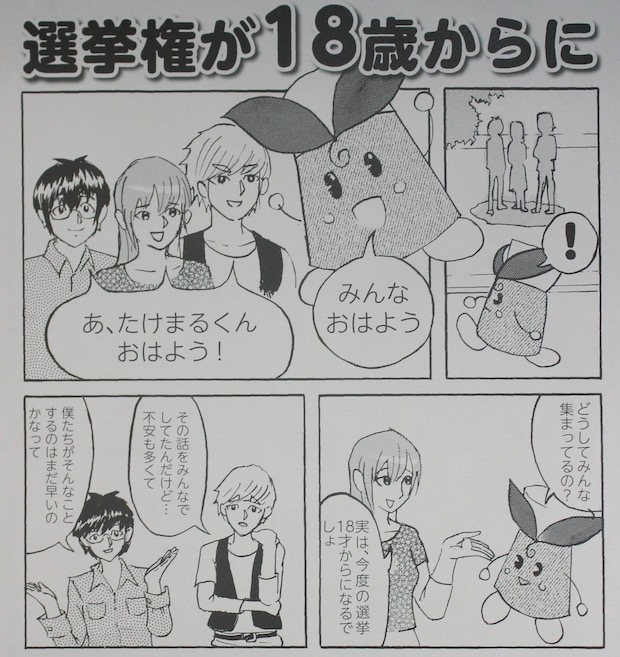 The political parties have also tried some new tactics.
Japanese Communist Party has created JCP Magazine, which is obviously aimed at young people and bears the hallmarks of the student group SEALDs, with whom the JCP has been cooperating.
Finally, the newly inaugurated Democratic Party (formed out of the merger of two opposition parties) seems to have taken a leaf out of Tokyo's book with their campaign website, Minshin18. Apparently the way to woo young voters is to reduce everything to a comic book words like "Wow", "Yeah" and "Japaaaaaaan". If only politics really was a manga. Oh, wait — sometimes it is!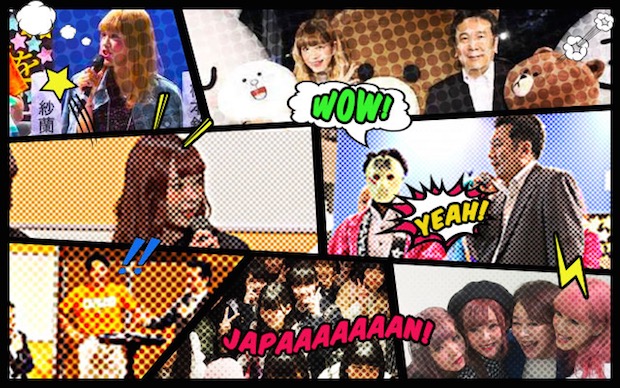 This is one of the videos the party made featuring two teenagers who are fronting the campaign.
The way to young voters' hearts is seemingly to pair middle-aged lawmakers with attractive female models at events in Harajuku called "Democratic Party High School". Stick "high school" in the title and you are going to get youngsters attending in droves, right? The jury's still out until July 10th.