An underground station in central Osaka was converted into a temporary izakaya for four days.
Located in the business district of the city, Keihan Nakanoshima Station is a terminus that connects to the main Keihan run running between Osaka and Kyoto. Starting June 22nd, one of the station's platforms transformed into a four-day space for drinking and eating.
Nakanoshima Station Platform Tavern, as the event is literally called, is held on Platform 3 of the station, offering a relaxing place for workers to enjoy a quick bite and drink on their way home in the evening.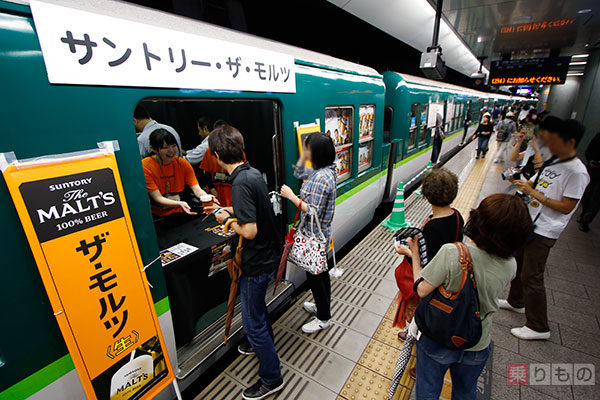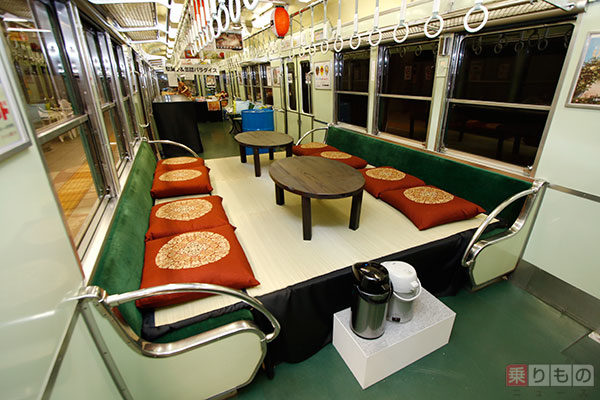 Not just the platform, train carriages themselves have also been turned into a place to eat and drink. The choice of train — a model that originally went into service in 1964 — was deliberately nostalgic.
However, unlike almost all izakaya in Japan, the event is completely non-smoking since it is located inside a train station.
Entry costs ¥1,000, which then gives you a set of ¥100 food and drink tickets (more tickets can be purchased). Children receive free entry. On June 22nd, in the first hour after it opened at 5pm there were already 500 customers. There are around 250 seats available on the platform and inside the carriages, so customers may have to wait to get in during crowded periods. Though only open in the evening on weekdays, the final day on Saturday will start at 2pm.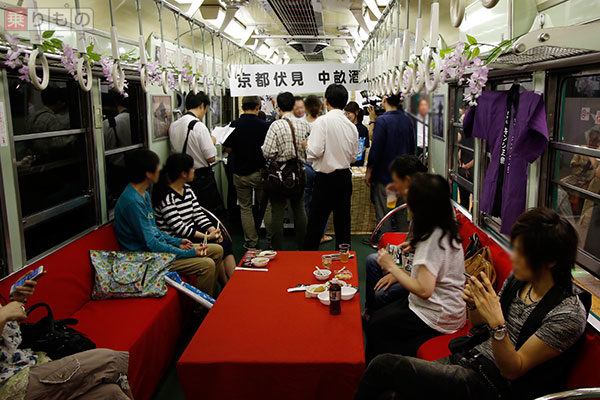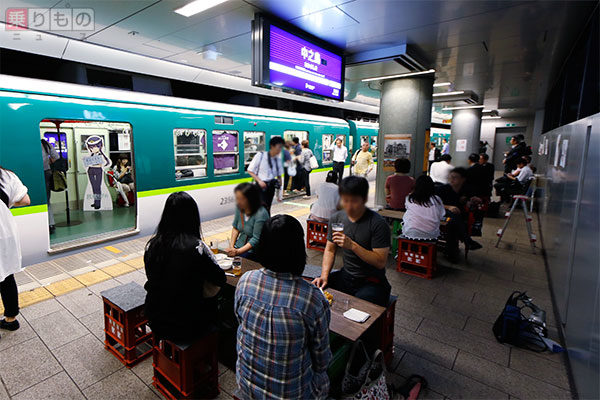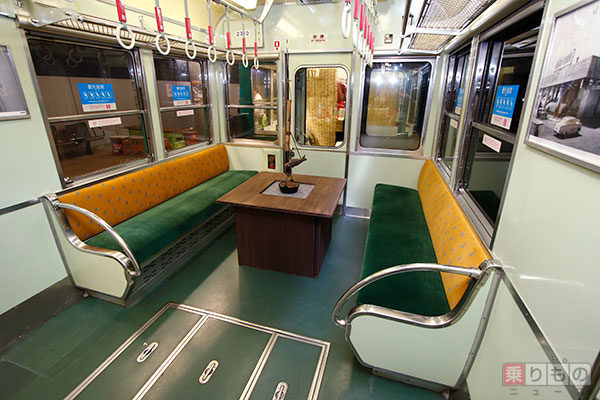 The event has been organized by Keihan to celebrate eight years since the opening of the Nakanoshima Line, which extended the previous terminus at Kyobashi to Nakanoshima further to the west of Osaka. However, the station is not being used by as many passengers as expected and Keihan hopes to boost its popularity with this event.
Keihan also previously organized a "sake train" in past May, offering a chartered ride between stations in Kyoto for passengers to enjoy local sake.
Though the Nakanoshima event is particularly ambitious, Japan's train station platforms sometimes have unusual amenities and services in addition to the standard food kiosk and vending machines. For example, the Donbei cup noodle restaurant at Shibuya Station has been popular with passengers needing a quick bite since it opened in 2010. UNIQLO also opened a pop-up shop on the platforms of the empty Toyoko Shibuya Station in 2013.
Images via Traffic News.