Japan is in its third "lost" decade. Oh, and it is in the midst of a recession. What, didn't you notice?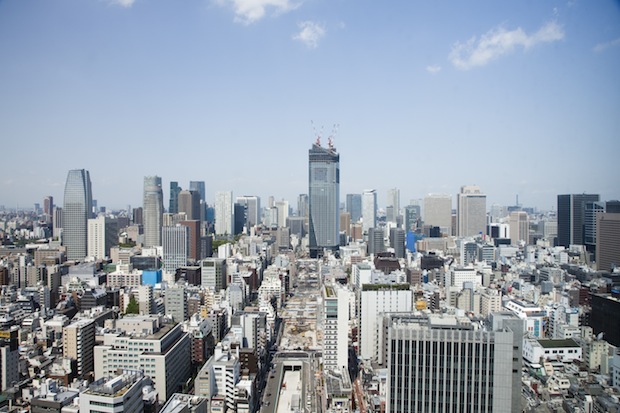 You'd be forgiven for failing to spot the signs, given the buoyant real estate market in the bayside district of Tokyo.
The latest symbol of grandiose capitalism in Japan is the Toranomon Hills, a new skyscraper developer by Mori Building Co. (who have redeveloped the Roppongi area to great success) that opens on June 11th.
Mori Building said it has invested 140 billion yen ($1.36 billion) in the project. Toranomon Hills is closed to the US Embassy and the Japanese government district. It is just one of ten other high-rise developments planned by Mori in the area.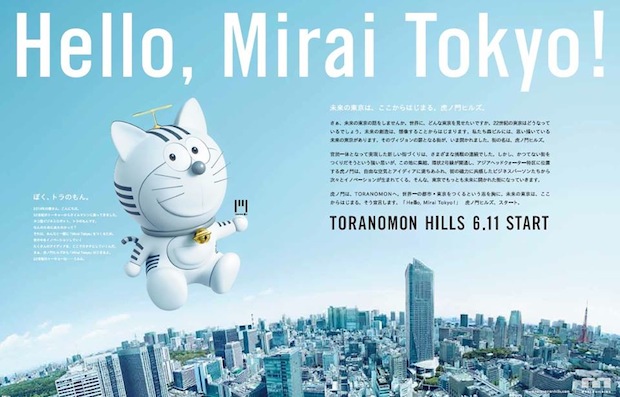 "Hello, Mirai Tokyo! The Future of Tokyo begins here." This is how Mori's advertising agency has presented this, topped off by a cheerful tiger character (tora is tiger). The mascot Toranomon is "a cat-style business robot" — a horrible direct translation that makes little sense. Toranomon is actually created by Fujiko F. Fujio Productions, hence its similarity to Doraemon.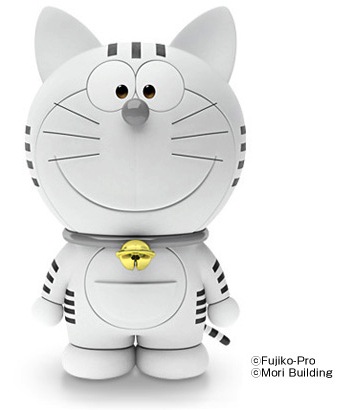 Ignoring that, the rest of the complex is going for chic over cute, with art on the walls by the likes of Zhan Wang and Sun Kwak, plus 52 floors of shops, restaurants and offices, as well as an expensive rooftop bar.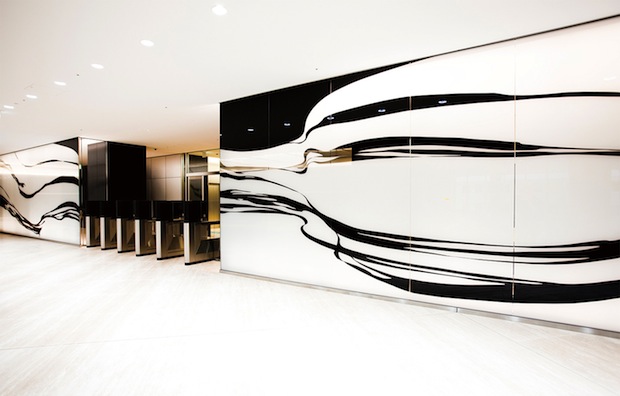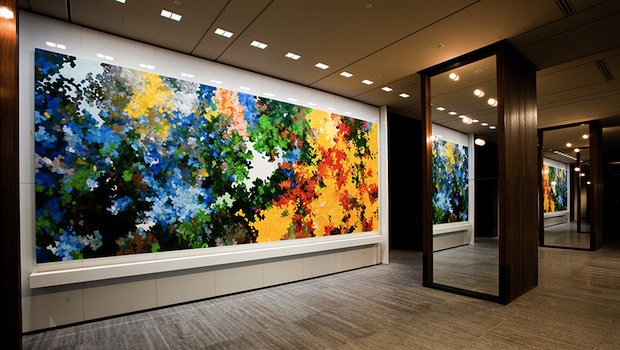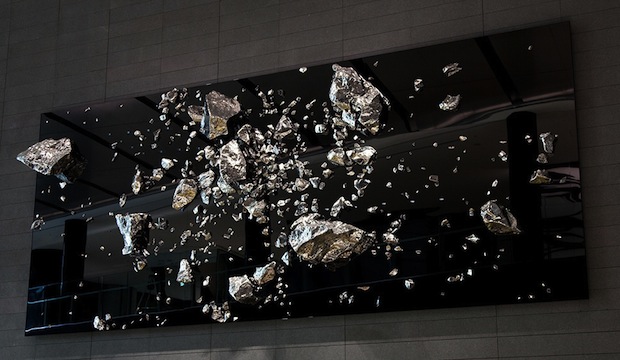 There is also the Andaz Tokyo, "Hyatt's boutique lifestyle hotel" (apparently "embodying unconventional luxury"), and a spa and condom, and a conference venue.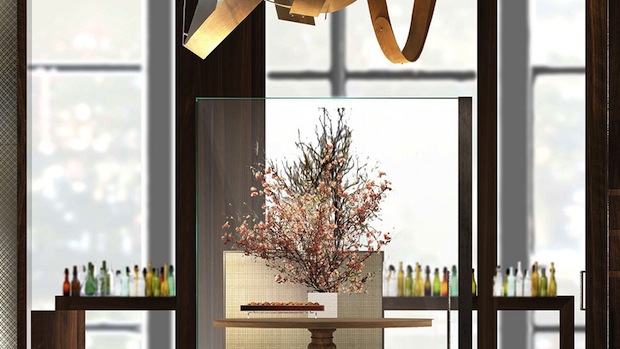 Wait, is the mascot going to be taking part in meetings too?
Well, luxury or kawaii, either way, Mori is going to be raking it in as long as they can attract the tenants to what is now, at 247 meters, apparently now Tokyo's tallest building.