A muscular male "performance team" will bring their brawny charms to Tokyo for the first time this summer. ALLOUT will open a special "muscles cafe" in a venue on Omotesando on July 30th. All 230 tickets quickly sold out, so ALLOUT added an extra date on August 27th.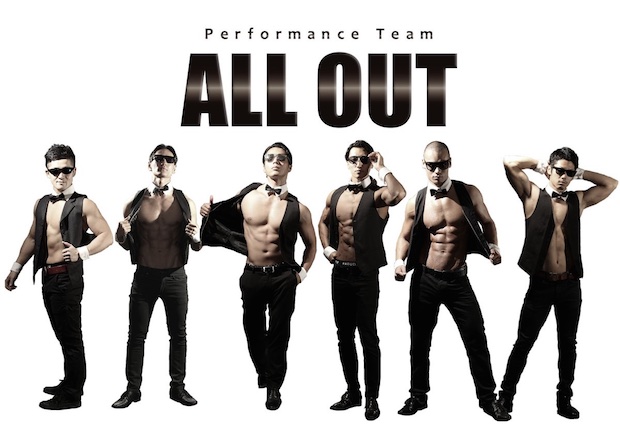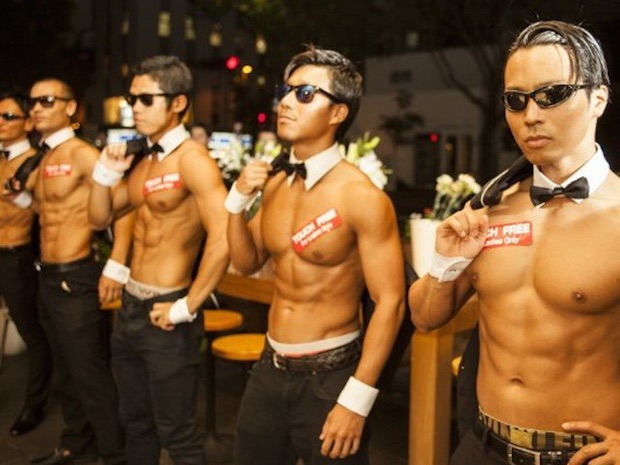 At Muscle Cafe Tokyo, women can try various "original omotenashi" services such as being picked up "like a princess" or even the kabe-don treatment, where a strapping man will plant his hand on the wall behind you to trap you in a kiss-me-now position.
Tickets cost ¥4,500 or ¥6,500 for a VIP seat. Diners get a free drink plus some tickets to use for the "omotenashi" options, each of which carries a different fee.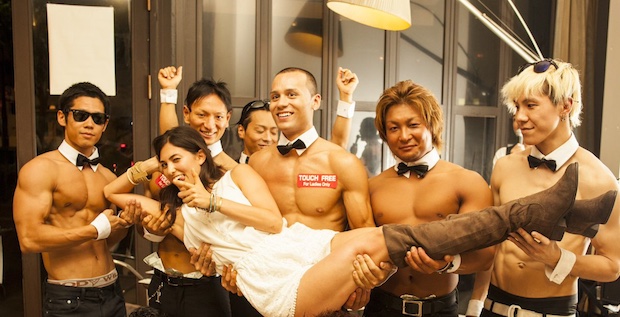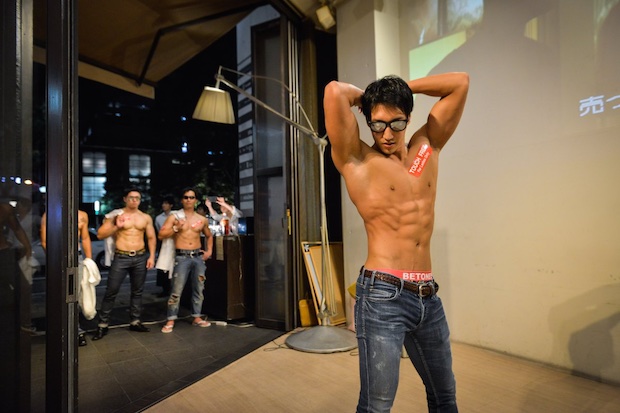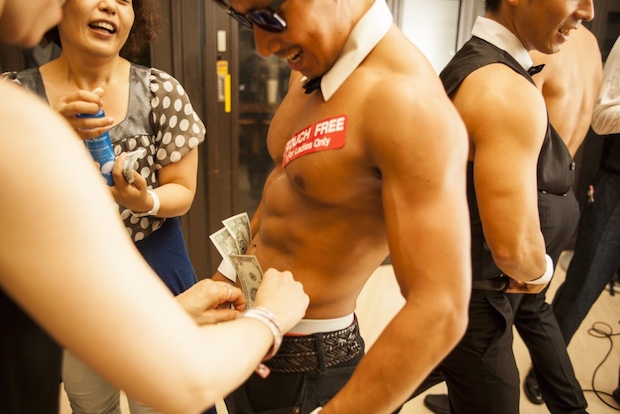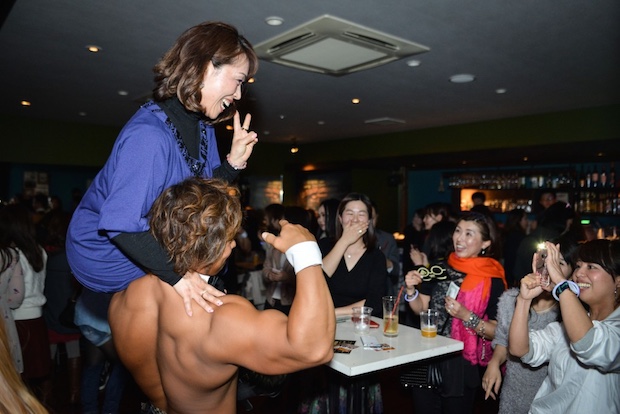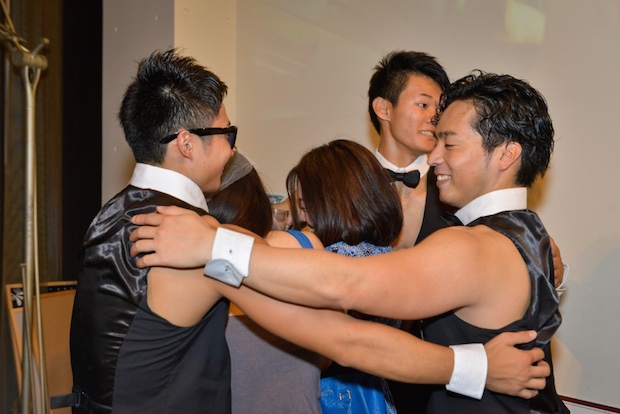 In Japan, the men have hostess clubs, girls' bars, maid cafes, and even now local branches of Hooters. What about the girls? Sure, there have been host clubs and butler cafes for a while, but these kinds of "muscular" services and events for women are now a growing trend in Tokyo.
Earlier this year we reported about the Macho Craft Beer Bar, neatly dovetailing the craft beer boom with a "hunky pub" concept.
Later this month, Tokyo's first "naked restaurant", The Amrita, is also set to open, featuring scantily clad male hosts. It has drawn ire for having age and weight restrictions, but promises to be such a hit that the organizers are already planning three new branches in Osaka, Kyoto and Nagoya.
The Macho Bus Tour was also held earlier this year, offering women passengers a ride with sinewy chaps on board.
We also previously spotted the Ikemeso Danshi "hunks", who go around Japanese offices helping stressed office ladies cry and relieve their work stress.
Going back further, there is also the Macho Cafe, which is kind of like Hooters in reverse. It was so successful it generated a spin-off meat restaurant.