On July 30th, in Yoyogi, Tokyo, a group of people gathered to talk about business. At first glance, it might have looked like a typical business conference, with more than a hundred people getting together to discuss their future business plans. Yet there was something different — a bit unusual — about the participants. They all represent the group of what has now become the most condescending word to describe people who, according to some, deserve the label of "spoiled grownups," also known as NEET.
All participants are prospective directors of the company they are trying to establish themselves, named tentatively NEET Inc., a rather literal name for a business firm that doesn't even have any vision of its product or service yet.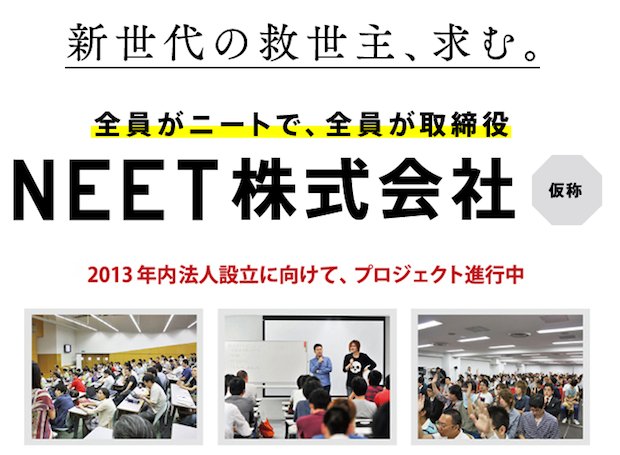 NEET stands for Not in Education, Employment or Training and often refers (negatively) to those who go about and do their own things without making money on their own. In other words, it's another way to describe someone who CAN spend twenty-four hours a day, seven days a week doing nothing but still manage day-to-day survival with full access to food, clothes and shelter. Of course, everyone has the right to decide how they want to live their lives. If they have all the means to continue living a life of NEET, why would they want to change it now?
From a social perspective, however, many have criticized NEETs for bringing no benefit to society and possibly discourage otherwise "hard-working" people to question their way of life, though the definition of "hard-working people" itself is highly debatable in itself.
But there is one thing that everyone (perhaps the NEETs themselves, too) knows for sure. They could all be part of productive labor force, if someone or something could stimulate their inner desire to become one and kick them into action. This is the concept behind NEET Inc., a company-to-be, where a group of NEETs meet together to make, not find, jobs on their own.
Yujun Wakashin, the coordinator of this project, believes that many NEETs have great potential but need a little help finding a chance to explore and exercise their interest and hidden "talent."
In the past, he hosted a recruitment event titled "Outlaw Recruitment & Geek Recruitment 2013." The event was intended for job-seekers who had given up on getting job offers through conventional route (finding job posts, sending resumes, going to interviews in business suits etc) and corporate recruiters looking to hire some new talents.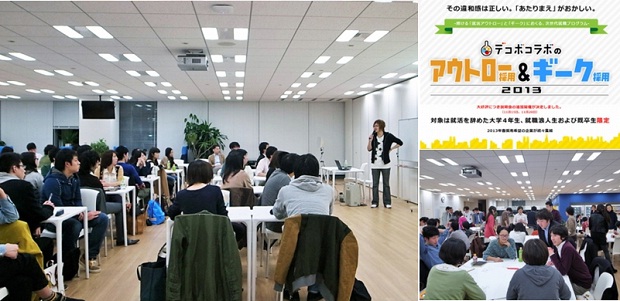 If all things work out the way he hopes to, we will see the official launch of NEET Inc. by the end of this year.