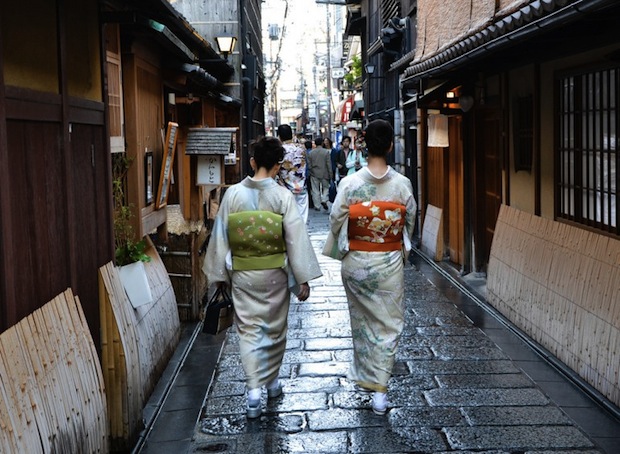 So you want to get dressed up, do the whole kimono thing while you're in Tokyo? These timeless outfits are not exactly cheap, but that's why kimono rentals exist. You can experience wearing one for a short time without having to spend an enormous amount of money. Plus, by renting you have someone there to help you with the tricky business of putting it on.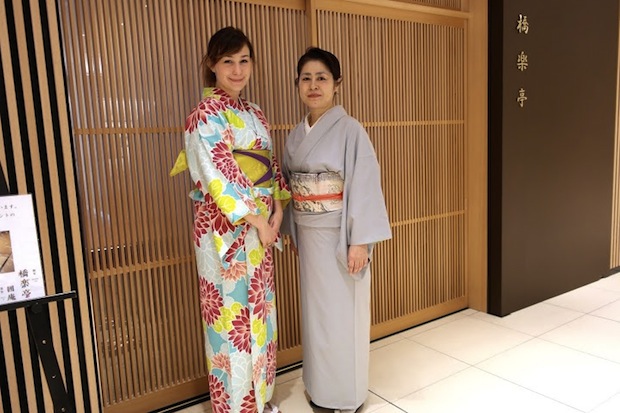 Kimono are the traditional clothing of Japan. While they are not generally seen on a daily basis today, they are still often worn by women and sometimes men for festivals and special occasions. Traditionally kimono were made of silk, though nowadays there are cheaper ones made with less expensive fabrics. Kimono are wrapped so that the left side covers the right, adjusted for height, and are secured with an obi. These are sashes that keep the fabric in place and are tied in the back. Kimono are a beautiful aspect of Japanese culture and fun to experience.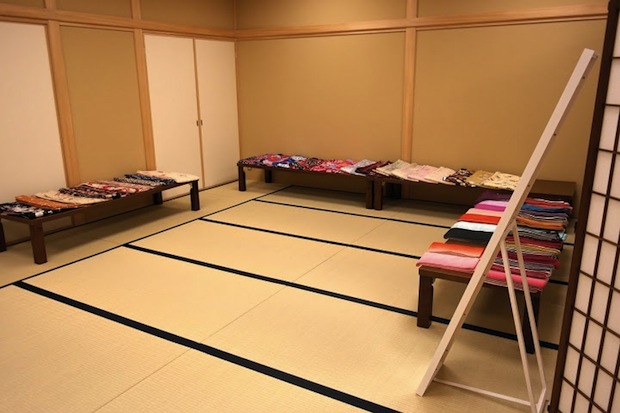 The Omotenashi Kimono Experience ("omotenashi" loosely translating as hospitality) provided by the Nihonbashi Information Center is a reasonable way to try out kimono. At ¥5,500 it won't be the cheapest thing you do in Tokyo, but it's good value for the service it offers.
You start by picking out your favorite pattern and color of kimono from the selection they provide, and match it with an obi of your choice. You then move into a second room where their staff will help you put on the kimono. As it is a rather complicated process to attempt by yourself for the first time, they will take care of it for you. It is recommended that you wear or bring an undershirt, as you may want it for extra coverage since you will only be wearing undergarments beneath your kimono. The whole process of getting into a kimono takes about 20 minutes.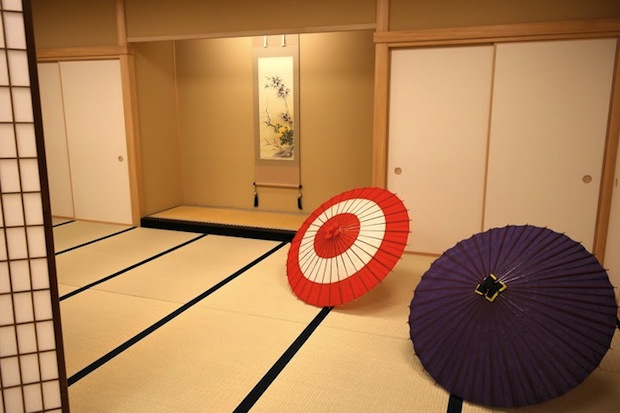 After you get into your kimono, you can take some photographs in the tatami room. There are a couple of Japan-esque parasols that can be used when you pose. Once you have taken all the inside photos you want, you choose your zōri (traditional shoes worn with kimono) which are worn with white tabi (traditional socks that divide your big toe from the rest of your toes) and head out for a stroll. While you are out, you can store your belongings in a bag that the center provides and they will keep it for you until you return.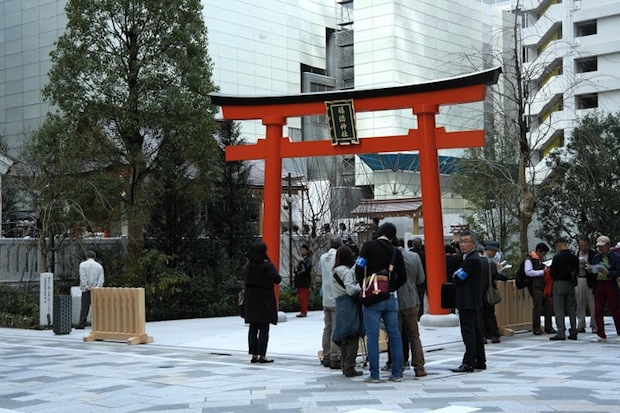 A prime spot for photos, just behind the Coredo building.
The kimono experience can be paired with the guided Best of Japan tour offered by the Nihonbashi Information Center, but if you do the kimono experience separately you are free to wander wherever you want (which we prefer). You have until 6 pm to return the kimono, giving you enough time (if you start at lunchtime) to go sightseeing and take photographs around the city. While they'll give you a pamphlet on places to see in Nihonbashi, you shouldn't feel limited to that area. Asakusa is our recommended destination, as there are many shrines and temples there that are good spots for snapping kimono pics.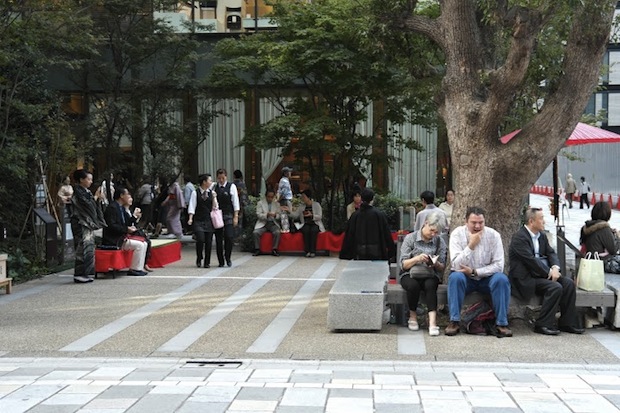 The kimono experience is only offered on Thursdays and Saturdays from 10:30 am to 3:30 pm (with the 6 pm kimono return), and it's best to book in advance as they seem to fill up quickly. You can do that online, and you can also schedule a group if you would like to do it with friends or family.
The Omotenashi Kimono Experience can be found in the Kyorakutei Room on the third floor of COREDO Muromachi 3, which is easy to get to from Mitsukoshimae and Nihonbashi Stations. The information center is in the basement floor of the same building, and the staff can give you advice on what can be seen in the area. You can also do a geisha experience (that whole white make-up thing is not part of the regular kimono experience) and tea ceremony for additional fees.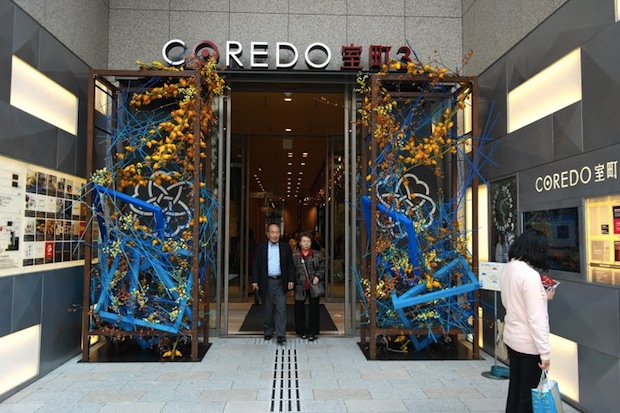 The building where it all happens.
Think you might like to get one of your own? Here's a cheapo guide to buying kimono.