Recently showcased at an expo in Nagoya, Hirobo's new helicopters can travel up to 100km/h (62mph) and fly for 30 minutes at a time.
Being electric it is also very quiet and there are one-seater choppers that sell for 30 million yen ($375,000) and manless ones (a drone, but a nice one that doesn't kill people!) for 10 million yen ($125,000).
Hirobo believes the domestic market alone for this kind of technology will grow to 10 billion yen (over $120 million) in 2021.
The one-seater chopper is not quite as funky as the James Bond rocket backpack in Thunderball, but it's getting there.

This kind of mobile technology is obviously very useful for earthquakes and other disasters when you need to send people into dangerous and difficult terrain to look for survivors. Sure, it's maximum travel time is very short, but this may be vital for delivering supplies of blood, organs or other emergency equipment.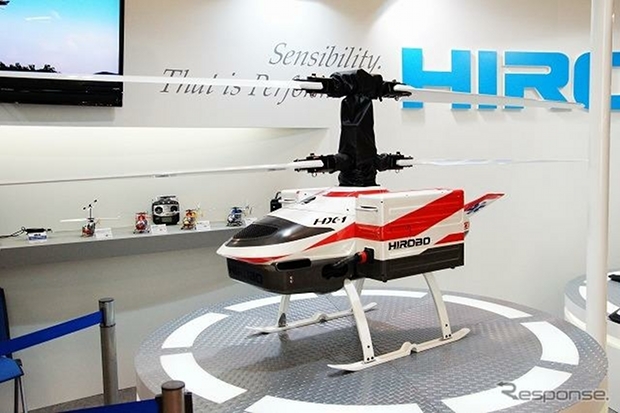 Hirobo also hopes to develop two-seater versions.
GEN Corporation previously developed the GEN H-4, which they claimed was the world's smallest manned helicopter.
The GEN H-4 was much cheaper (¥7.5 million/$100,000) but runs on noisy gasoline.