Piko Taro, the alter ego of comedian Daimao Kosaka, rocked Japan and the world with his indelibly catchy "Pen-Pineapple-Apple-Pen (PPAP)" video in 2016. Having inspired so many imitators and boosted his career exorbitantly with advertising contracts, Piko Taro is back with a follow-up.
"I Like OJ", or "I Like Orange Juice!", is about Piko Taro's love for the titular drink. And that's about it. But it's enough to fill 1 minute and 22 seconds.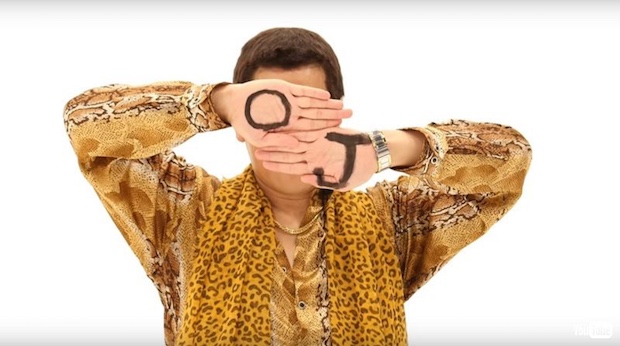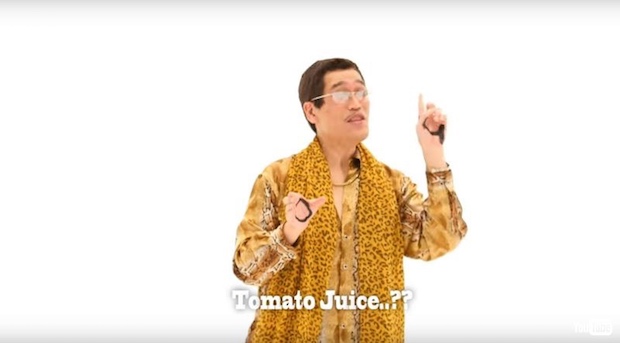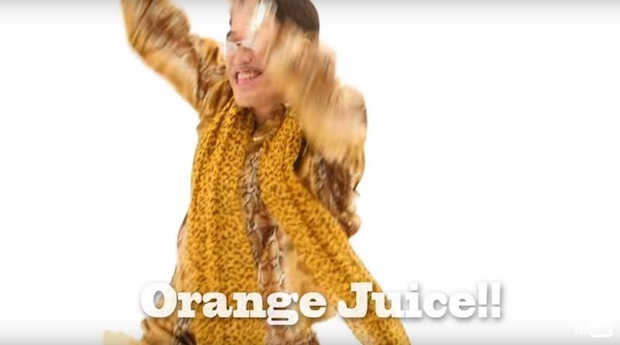 Wearing his signature snake print clothes and leopard print scarf, Piko Taro rejects a series of drinks until he is offered orange juice. This causes him to react with an ecstatic dance. Twice. Finally, he ends the video with a strange gesture covering his face with his hands, on which are written "O" and "J". Yes, he really does like orange juice.
What do you think? Is "I Like OJ" destined for the same viral success as "PPAP"? At the time writing, it already has close to 2 million views.